Your new #1 DJ in the world is officially SKRILLEX! Amidst his dominating and historical performance on Sunday to close out Ultra, Sonny Moore has taken the throne away from two time leader, Hardwell. Hardwell has now been bumped to just behind DJ Bl3nd at the #79 spot. While Hardwell played "90% mashups" for his closing set ay UMF last year, Skrillex threw down one of the hardest sets the main stage in Miami has ever seen.
Bringing out legends such as Diplo, Kai, CL, Diddy and even Justin Bieber. The set was a can't-miss piece of electronic music history. So, from all of us here at TSS, congratulations, Sonny!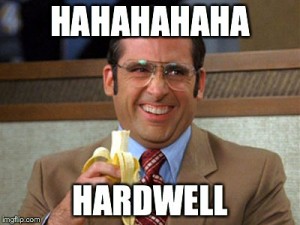 By the way, Happy April 1st, everyone.
Comments
comments