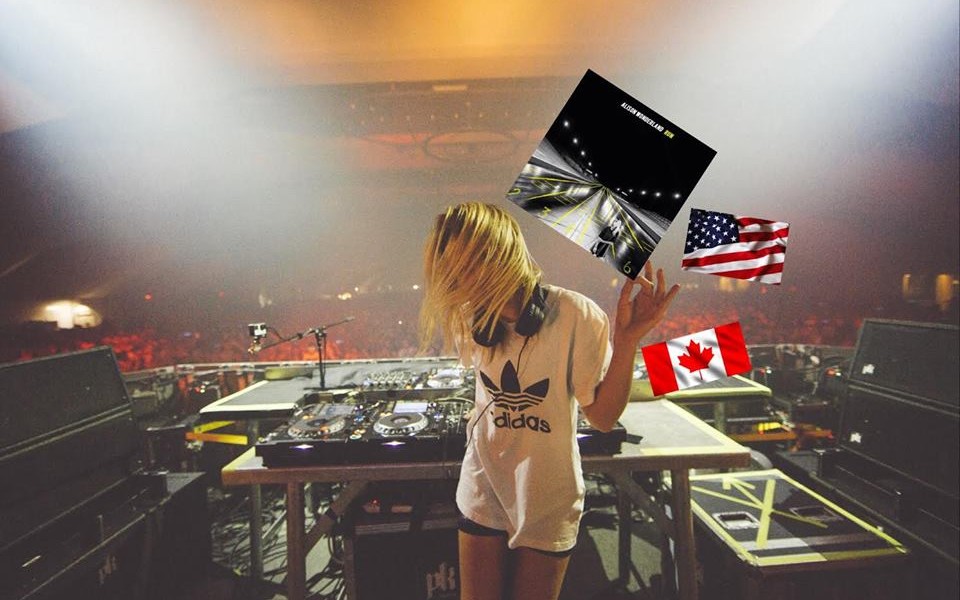 Fuck yeah it's here! Alison Wonderland, the wonder from down under, has finally released her debut album…in the U.S. and Canada. While the album has already rocked her homeland of Australia, 'Run' is currently topping all the major charts in the U.S. and Canada. Alison has been on a massive streak throughout North America the past month or so, most recently smashing the stage at Coachella last weekend.
As for the album, it is one of the most impressive bodies of work to ever grace my ears. From beginning to end, the production is superb. You get a few heavy hitting records such as "Ignore" and "Back It Up" but are also hit with feelers such as "Already Gone" featuring Lido. Oh and that's another thing, the collaborations! This album is stacked with names like AWE, Lido, Brave, Slumberjack, GANZ and so many more. Aside from all of that, Alison Wonderland's heart and soul is featured on all 12 tracks. She not only produced the instrumentals but sang the vocals on ALL of them. To me, that's an insanely impressive compilation of records and hard work.
Fall in love with this album, much like I did, and make sure you catch Alison's high energetic sets while she's stateside all Summer!
Alison Wonderland – Run | iTunes |
"Follow" Alison Wonderland: | Facebook | Twitter | Soundcloud |
Comments
comments