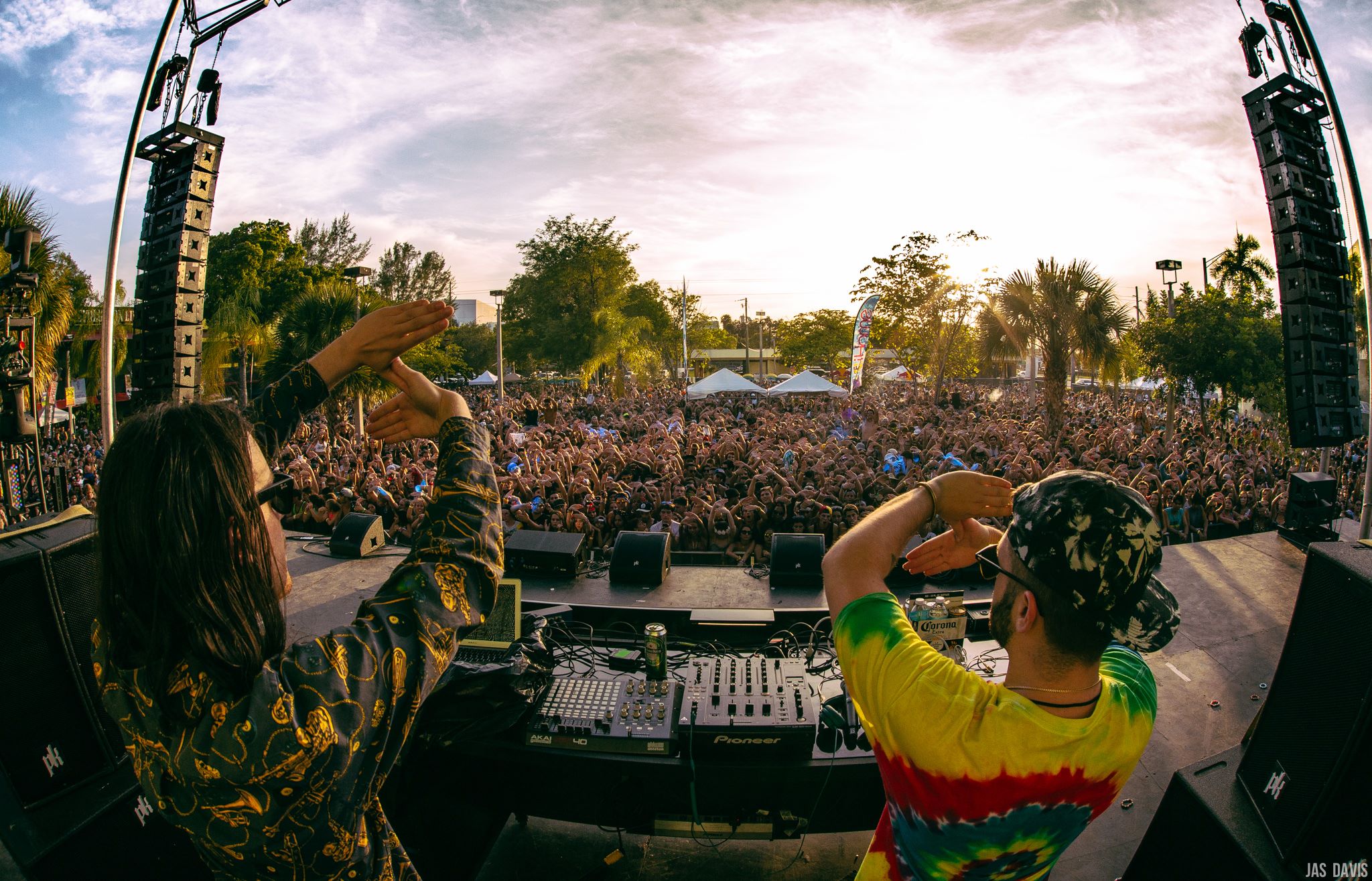 Pic by: Jas Davis
Killa Killa
No matter how your day is going, whether it's been off to complete shit or things are actually going pretty well it's ALWAYS a great day when we get a new upload from Hooks & DC of Zeds Dead. Today, the guys have just dropped off their freshly mixed set for the legendary Pete Tong's new Evolution show.
Starting things off with their house hit "You Know" with Oliver Heldens, continuing the house vibe with "Lost You" and Sleepy Tom's remix of ZD's own "Bustamove". Don't worry…yes, they get into the dirty bass music as well. Flexing some of their own material such as their JackU "Take U There" remix (best JackU remix that exists…I'm biased), and also a huge tease of a brand new version of, "Collapse". This mix from Zeds Dead is a great example of their current styles infusing deep/tech house, drum & bass, trap, with some heavy-hitting bass tunes.
Zeds Dead mixes are always my favorite. What's your favorite Zeds Dead mix?
Zeds Dead Mix For Pete Tong | Download

Tracklist:
Zeds Dead x Oliver Heldens – you know
The Voyagers and Alpharock – Crossover
Dubba Johnny – Ignite
Zeds Dead – Lost You ft. Twin Shadow and D'Angelo Lacy
Zeds Dead – Bustamove (Sleepy Tom Remix)
DJ Fresh – Gravity (Zeds Dead Remix)
Bare Noize – Reticulum
Invictus – Evil
Jack U – Take U There (Zeds Dead Remix)
Flosstradamus x Troi Boy – Soundclash
Joe Ford – Off Centre
Infuze – Go Away (feat. Charlie Vox)(Posij remix)
Dimension – Whip Slap
Snavs & Fabian Mazur – Chaos
KAOS – Indigo
Rell The Soundbender x Twine – DOME SHOT
501 – Kill Your Boss (Barely Alive Remix)
Braille – Too Forward
Zeds Dead – Collapse 2.0 ft. Memorecks
"Follow" Zeds Dead: Facebook | Soundcloud | Twitter
Comments
comments