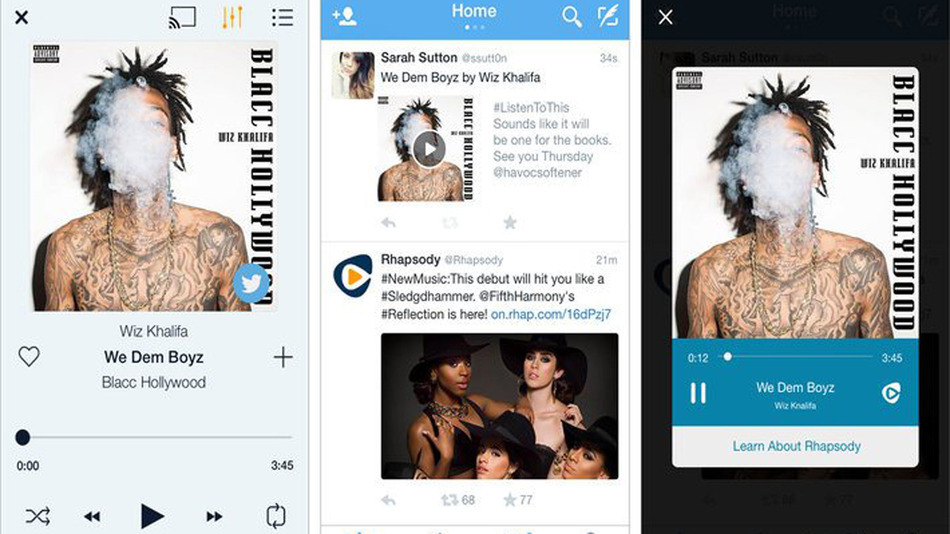 After announcing the partnership between Twitter and Rhapsody at SXSW in Austin this week, Twitter users will now be able to stream full-length songs using the Twitter mobile app. Rhapsody subscribers can share songs with anyone on Twitter, and these users can listen even if they are not a subscriber.
This new product feature takes advantage of Twitter's already-existing audio cards that can be added to tweets. These cards allow Twitter users to stream music that is embedded within their tweets.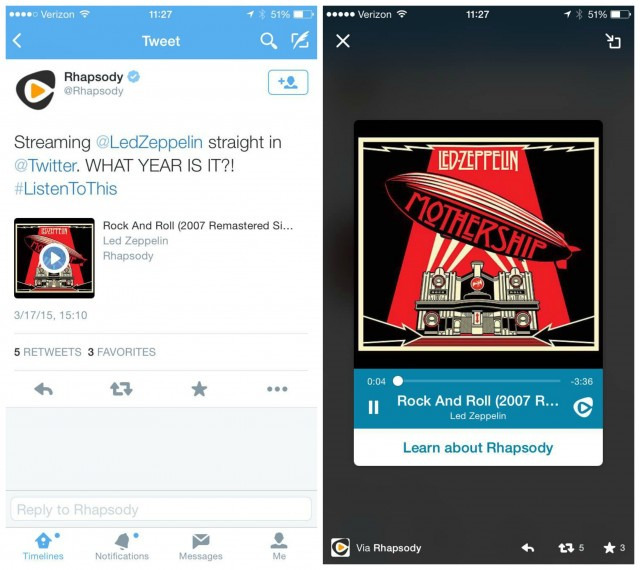 This feature however, is only truly beneficial when using the Twitter mobile app, as if you click these Twitter cards on the desktop site, you will be redirected towards Rhapsody's website and can only stream 10-second clips of these songs.
Rhapsody is hoping that this partnership will attract an abundance of users to their service, which currently has over 2 million subscribers, but not nearly as many as the music streaming giant, Spotify. Each card seen within these tweets will contain a "learn more about Rhapsody" prompt to direct Twitter users to their site.
Rhapsody is also beginning to leverage its existing relationships with artists like Wiz Khalifa, Flo Rida and Hunter Hayes who will release songs from their upcoming albums via the new Twitter card feature.
—
Source: Mashable
Comments
comments