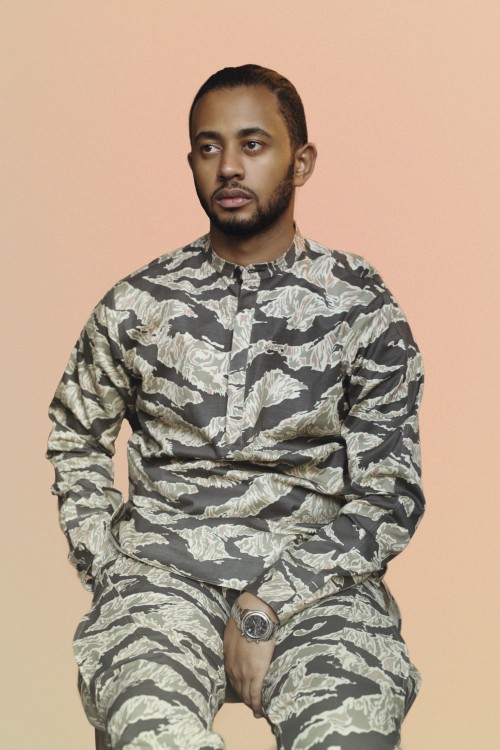 We delved deep into the mind of Cadenza, the most recent member of Major Lazer. Born into music, Oliver Rodigan (sound familiar?) grew up in the UK where he began messing around with sound production as a teen.

Cadenza's tracks are highly diverse, encompassing trap, grime, and reggaethon and jungle. His newest track "Electric Blocks" featuring Fem Fel dropped recently, supposedly inspired by his time with Major Lazer. A trend setter, he just opened shop on his own label, The Full Hundred.
TSS:  The signs have been there, and now it's clear that Grime will be taking over in 2015. You obviously incorporated a grime artist into your recent release, Electric Blocks. Who should we look out for and start with as far as introducing grime to our audience?
Cadenza:  Yeah there's no doubt that the momentum is back behind the scene again but there are only a handful of artists at the forefront of it so even though its the obvious choice, I think its going to be Skepta who will be the first to win fans in America on a wider scale. Stormzy and Novelist are right behind him as well though.
Does it surprise you that UK music and grime especially is getting this much attention, with Kanye West recently performing with a host of famous grime producers and emcees?
It is slightly surprising how much the big US names have suddenly become such avid supporters of the scene. There is a chance it might seem a bit calculated but ultimately it doesn't matter. Those US names get the kudos of staying relevant and the UK scene comes across in a different light as something which could potentially exist outside of the insular movement it was born from.
You stated that it was a while before you knew what your father even did. Who showed you the ropes as your started fiddling around with music production?
It was definitely my brother who first showed me the basics of music production and even DJ'ing. I think we both started just making little 16-bar grime loops together. Then I moved on to chopping up samples and even Spooky-esque refixes of grime instrumentals.
What did you take away from those months you spent practicing in studios in Jamaica?
Before I went to there, I was strictly working on my PC in Acid Pro 4.0. Jamaica was my first time being in fully professional studio space so that was my introduction to outboard gear and what could be done with it as well the process of prepping and recording live musicians.
What was it like as a teenager growing up around a vibrant dance music scene?
I only really started following dance music in my late teens, before that I was just a fan of whatever was popping on the TV and radio. Growing up in London is definitely a bonus though, it was great to check out nights like DMZ at that time when there was so much exciting music being made.
I get a real jungle feel from a lot of your tracks, would you say that culture has influenced your music?
Yeah thats definitely true. I like to use breaks in my tunes but I don't have any deep knowledge of the jungle / drum'n'bass scene as such. It just so happened that the tempos I like to work at suit that kind of sound.
You've been all over the map as far as your styles—it seems like you experiment a lot. What do you have in store for us, with everyone watching this year?
Yeah the sonics are very different from track to track. My next record is pretty much straight boom bap and it features Loyle Carner and Kiko Bun and then I'm gonna follow that up with a dancehall cut with Stylo G and Busy Signal.
What can we expect from your new imprint, The Full Hundred?
We are about to drop BMB Spacekd's new project which is an extended EP / mixtape. His new single featuring Goldlink is out right now. Then we have this reggae band called The Frightnrs from New York who are brilliant, I really want to see them come through this year!
Will we be seeing you tour with Major Lazer at all this summer, again?
Not for now, I'm actually about to announce some solo dates for this summer at the end of the month!
Follow Cadenza on facebook – twitter – soundcloud.
Comments
comments