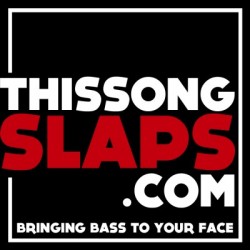 We are happy to bring you the first volume of our ThisPlaylistSlaps playlists. Every Friday we present a selection of the freshest sounds in dance music to get you ready for the weekend.
This week saw a host of Jack U remixes from NIGHTØWLS, LAZY BOYZ, StéLouse, QUIX, and Lookas. Kid Cudi returned with a studio release, sampling RATATAT. We were fortunate to receive eagerly awaited releases from ETC!ETC!, HXV, Major Lazer and DJ Snake, Valentino Khan, Cashmere Cat, Paper Diamond and Action Bronson (with Chance the Rapper!) It's hard to beat a Jack Ü album release, but this week has been absolutely mental.
Some producers to watch right now are babel, Madeaux, NIGHTØWLS, QUIX, San Holo, Luca Lush, and Prince Fox. Hegemon and Moving Castle are young music collectives that are absolutely killing it right now. These are forward thinking artists who could seriously light up 2015. Get locked in and turn up your weekend because this playlist slaps.
"Follow" us on Soundcloud/Facebook/Twitter.
Comments
comments