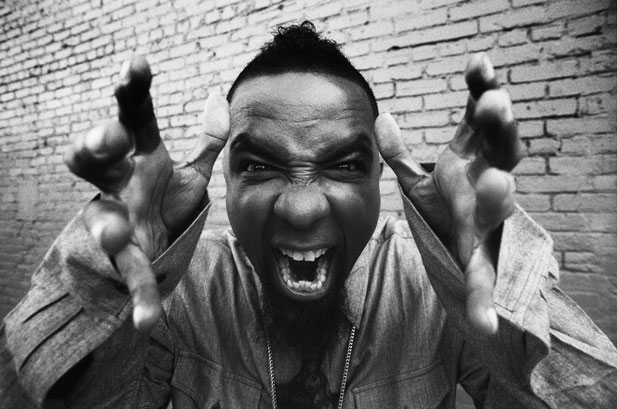 While everyone was busy watching the Ultra Live Stream this past weekend, Kansas was witnessing the meeting of some powerful minds.
Heavy bass music producer and lover of robot dinosaurs, Excision, teamed up with rappers Tech N9ne and Krizz Kaliko to deliver a tongue twisting new hit "Roadkill". The blending of these two genre's is done perfectly with neither overwhelming the other as they "Push, pull, kick, aim, squeeze, trill," in front of Tech N9ne's home town of Kansas City. The artists collaborated on this track after Tech N9ne attended one of Excision's shows in Kansas City three years ago. Excision responded to a Twitter post from Tech N9ne with interest in collaborating. The end result seems to emulate how the crowd must have felt once the rappers took the stage, reducing the masses to roadkill.
The track is set to release on Tech N9ne's album May 4th, so be sure to check it out along with the live video of the premiere below.
"Follow" Excision: | Facebook | Twitter | Soundcloud |
"Follow" Tech N9ne: | Facebook | Twitter |
Comments
comments