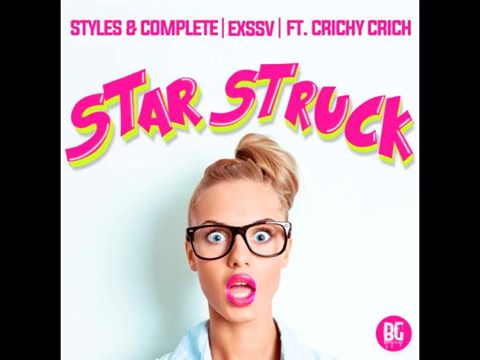 Bass duo Styles&Complete dropped a new record through Buygore today and let me just say it now, it's MASSIVE!
Featuring NYC producer EXSSV and up and coming Houston MC Crichy Crich (BIAAATCH), this track is an absolute bass blasting, head pounding ,outrageous cross over of trill hip hop and festival trap that'll lay audiences to waste. Of course, they're tackling every musician's favorite topic…Groupies. Girls that fall in love with dudes just because they can't get at them when they're doing their thing on stage and will do anything to get a piece of the action (Just learn the names. Little tip for you ladies out there tryin' to get it). However, it doesn't sound like this crew is mad at em though because honestly, how can these girls help themselves with music this awesome blasting them in the face.
Highlighted by banging sub bass kicks, crazy trap synths and a howling festival ready drop that'll light your ears up when it comes on in the club. Styles&Complete have been heavy hitters in the scene for a minute now but if their new tracks are any indication, they're gearing up for some big moves. Make sure to keep checking from EXSSV and Crichy Crich because they're about to make some serious noise around the scene. Make sure to hit favorite, get over to Itunes to get the full download, throw their pages some love and TURN THOSE SPEAKERS UP!
Rage On My People
Styles&Complete + EXSSV + Crichy Crich – Starstruck | Download |
"Follow" Styles&Complete: | Facebook | Twitter | Soundcloud |
Comments
comments