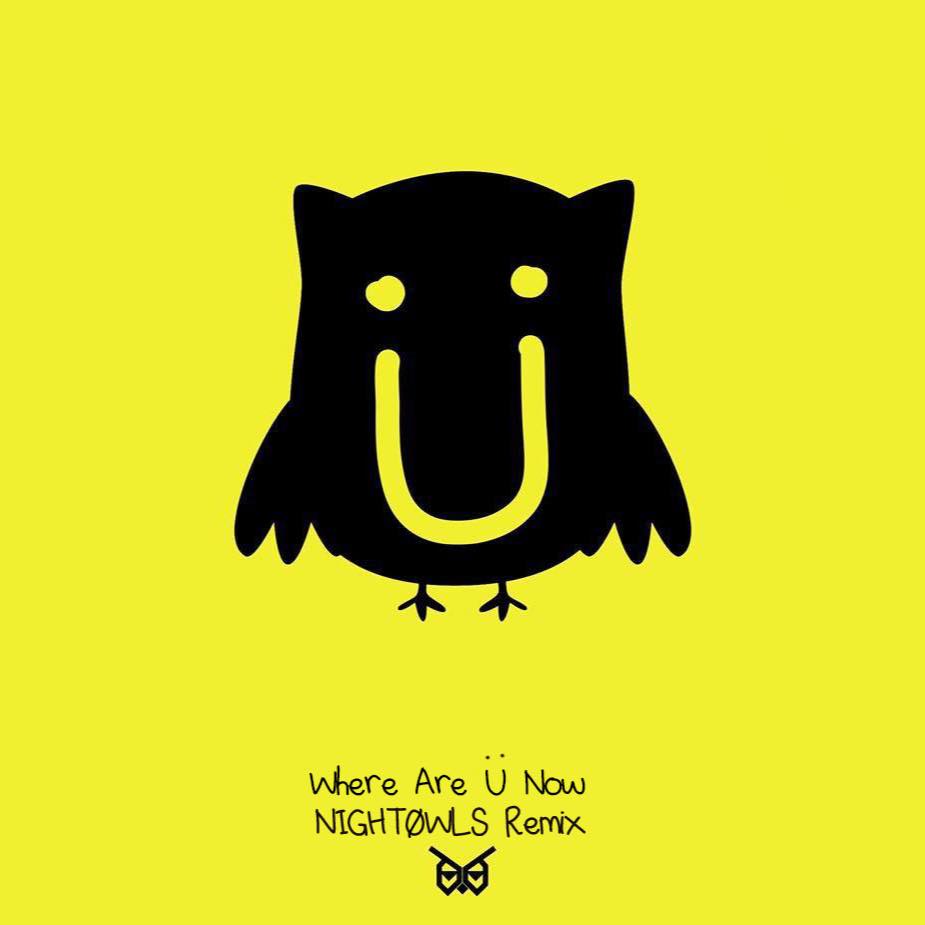 Now that the dust is starting to settle from the madness that was the new Jack Ü album, it's time for some remixes. We got a great one to start you off with LA based producers The NIGHTØWLS putting their twist on Diplo and Skrillex's "Where Are U Now" featuring Justin Bieber. The mysterious group's deep and dark atmospheric sound puts some chest hair on Young JB and is a must have in your house set list.
The original track was a deep trap/house head turner with everyone's favorite internet punching bag J-Bizzle. The overall response to the song however makes hating on the Biebs seem like a passe waste of time because it's just a solid track front to back. The NIGHTØWLS take it and flip it into a deep, dark, dubstep influenced house track that just knocks you over the head with bass over and over again. They also drop J-Bangaz (I assume that's what his homies call him) vocals a few octaves to make the track more ominous and build up the anticipation with an epic glitched out build. This is the type of remix that when everyone is still playing the original Jack Ü records, smart DJs will start dropping this in its place to break away from the pack.
I should make this clear, I'm not a house fan at all (I'm a basshead, we don't do house.) So hats off to these guys for flipping my opinion on the genre because this track has a little something for everyone. It has Jack U in it for the trippy kids, Justin Bieber for the pop crowd, house for the club kids and wobbles for the underground. The NIGHTØWLS are definitely a group to keep on your radar because they have more tracks to back this one up and they're just as solid. So grab your black long sleeve shirt with a bunch of random fake ads all over it, pour a glass of rum and whatever, get that free download and TURN THOSE SPEAKERS UP!
Rage On My People.
Jack Ü Ft. Justin Bieber – Where Are Ü Now (NIGHTØWLS Remix) | Download |
"Follow" NIGHTØWLS: | Facebook | | Soundcloud |
Comments
comments