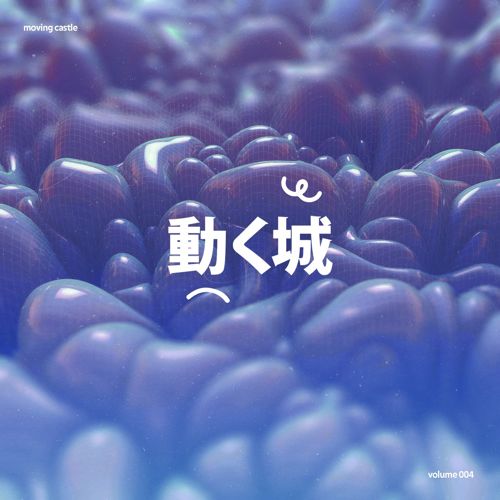 While I was still vibing on volume 3, Moving Castle decided to do it again and break the internet with volume 4. Like the past 3 volumes, going into volume 4 you know exactly what to expect but you'll still leave surprised and satisfied. This volume featured some Moving Castle newcomers like Chet Porter, Catt Moop, and Treehaus as well as OG favorites like Kappa Kavi, Yung Wall Street, Manila Killa, and AObeats. I won't bore you by going through every track on the album, so I'll just give you some thoughts on a few songs that I thought stood out from the rest.
'Diamonds For Breakfast'
AObeats, Jai Wolf, and Manila Killa are easily the three biggest names in the future bass scene right now, so getting them all on one song is a dream come true. What really makes this track for me though are the vocals from Mark Johns. Her lyrics and vocal range really come together to bring this song to another level.
'We Bout It'
I was not expecting a hip hop song on a Moving Castle album. Now there have been hip hop remixes or hard trap songs, but 'We Bout It' is like something straight out of a Complex Magazine article — absolute fire. The beat is supreme, as you'd expect from the Moving Castle crew. The horns in the intro give the entire track an old school feel, almost a Chance The Rapper vibe but with a little more electronic influence that gives way to a fresh Jersey Club beat.
'Awake'
This might be my favorite track on the album, not to play favorites or anything. Hunt for the Breeze has always been one of my favorite future bass producers so it's no surprise that I immediately fell in love with this song. Helping out with the vibes is Treehaus, who's sound could be described as Sam Smith without an English accent. What sealed the deal for me on 'Awake' though was the sampling, specifically the drums. I'm getting a distinctly Cashmere Cat vibe on this one, which if you know me and my musical tastes, is probably the biggest compliment I can give.
I almost didn't want to review individual tracks on this album though because with a collective like Moving Castle, although they're amazing individually, what sets them all apart is their greatness as a cohesive unit. On their own, each of these songs is incredible, but together as one album the listener is treated to less of an album and more of a collaborative art piece.
Free Download

Comments
comments