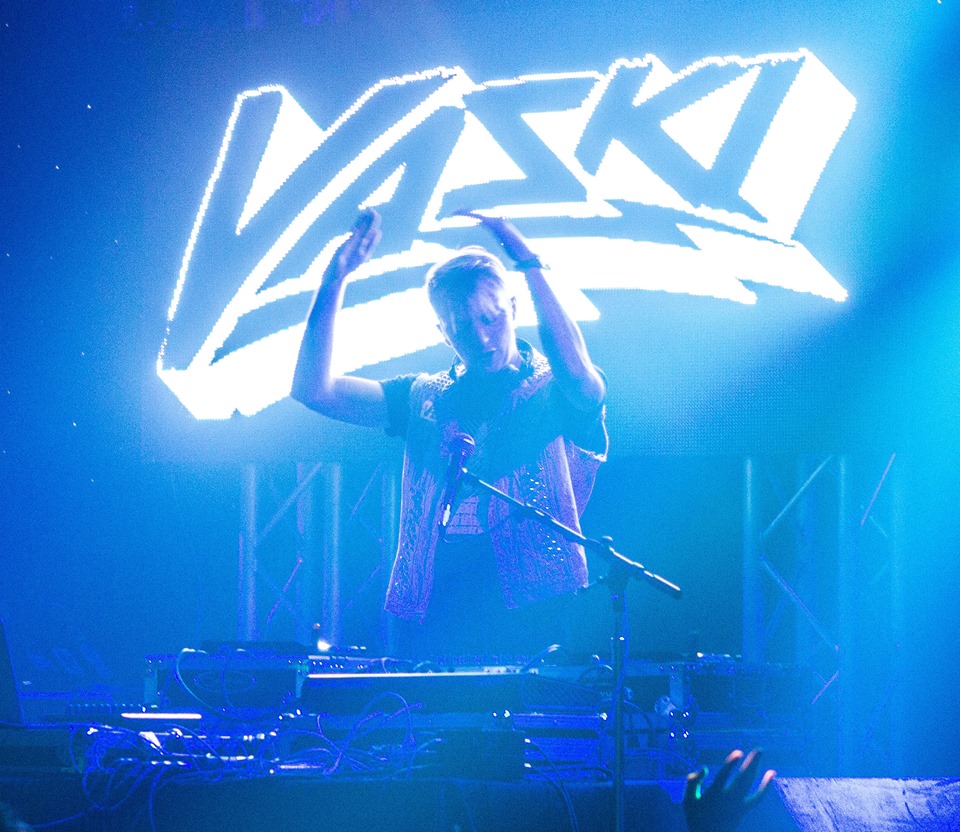 Photo Credit: Andy Bottiglieri
It was about a year ago when I first heard the stylings of Vaski. He had just come out with his wubbed out collaboration "Baddest" with Betty Borderline and making a huge name for himself in the Dubstep scene. Since then, Vaski has proven to not only provide the perfect tunes to make your bass blow and walls wobble, but carries a diverse portfolio of remixes from Little Dragon to the latest one of Muse's "Starlight." In addition to showing his love Indie Rock culture, Vaski has begun to show a softer side in his music like his Weightless EP which contained 4 breathtaking tracks that really matched the emotions with the vibrations. With such a variety at hand,I had to peak my curiosity and see what Vaski was all about and how this talented DJ found his latest style.
TSS:What kind of music did you listen to growing up?
Vaski:Ive always jumped around a lot, but I know the first music that truly spoke to me was Linkin Park. The first electronic music I found and like was The Prodigy's album, Always Out Numbered Never Outgunned
TSS:What was the first show you attended?
Vaski:My first show was a rave in an abandoned tattoo parlor in Minneapolis when I was 15 or 16. Drum and Bass was really big at the time and I remember having absolutely the best time with my friends.
TSS:How has your sound changed from when you first started creating music to now? I read in a previous interview with edmsauce that you'd like to move forward from Dubstep to creating other types of music.
Vaski:It's not that I'd like to move forward, its that I HAVE moved forward- and its only recently that the word is spreading. My sound is now very different on the surface, but if you really think about it – I'm doing the same thing, just in a different form. My music has always had a strong drum beat… thats what I'm all about, If I can't nod my head to it, I probably wont like it. My new music has even doper drum beats then my older stuff, and often more bass. The major change is that I'm not trying to make straight rage music anymore. I'm making vibe music. I want to make music that makes you feel good. Music that works in a lot more settings then dark clubs. I'm done with formulaic music.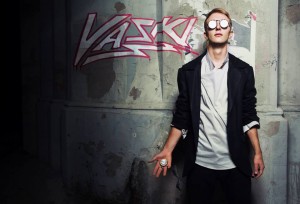 TSS:How did you find your sound? Where do you find inspiration?
Vaski:Finding your sound is all about making random music until you make something that you don't wanna stop listening to. Once you LOVE what you make, that's your sound. I found mine by experimenting. I made tons and tons of different music before I made dubstep. It was only after I made dubstep that I struck a chord with what was going on in the world. I fucking loved it. It was all I wanted to listen to. My tastes gradually shifted, (just like everyones do) and I eventually found myself not liking what I was making. This is when I had to step back and ask myself what I was doing and why. I began making music that I wanted to listen to, not what was expected of me. I find inspiration from everything that happens in life. I think that music reflects whatever you have going on in your life at that time whether it is you making it or listening to it. You are attracted to what you feel connected to.
TSS:What have been some key things you've learned along the way that have made you a better artist today?
Vaski:I learned to never stop learning. Everyone's journey is different, what applies to me wont apply to you. Stay true to yourself and ALWAYS REMEMBER THAT LIFE IS GREAT
TSS:You started your very own podcast, what made you want to start one?
Vaski:I think about music constantly, the way it works, the way it changes, etc. I thought it would be a good way to share this side of me with my fans. It would be a shame for all the crazy shit going on in my head to go to waste.
TSS:I've noticed in each Podcast I consistently hear a ton of new material. Where do you find the time to combine all these tunes and make new ones and play gigs?
Vaski:Truthfully, I spend way too much time "working"
TSS:You have a good number or remixes as well as orginals. Do you prefer remixes or creating originals?
Vaski:I love both to be honest.It really depends on what I'm feeling at the time. I think it's more satisfying to make a dope original, and it's more timeless, but sometimes you hear a song that you love and it's just not quite there. In that case remixing is super tight. It gives you the chance to put your own spin on something.
TSS:What has been one of your favorite songs of your own you've created so far?
Vaski:Weightless takes the cake. Releasing that was a big risk, its so different, I fucking love it though. Im really surprised and excited by how many people like it.
Be sure to catch Vaski at any of the shows below and check out the new sound that has us all vining to some serious feels.
Mar 19, 2015 Brew Exchange Austin, TX
Mar 20, 2015 219 West Austin, TX
Mar 20, 2015 Holy Mountain Austin, TX
Mar 25, 2015 Blue Moose Tap House, Iowa City, IA
Mar 26, 2015 2720 Cherokee St Louis, MO
Mar 27, 2015 Granada Theater Lawrence, KS
Mar 28, 2015 Bourbon Theatre Lincoln, NE
Apr 03, 2015 Elektricity Pontiac, MI
Jun 25, 2015 Electric Forest 2015
"Follow" Vaski: | Facebook | Twitter | Soundcloud |
Comments
comments