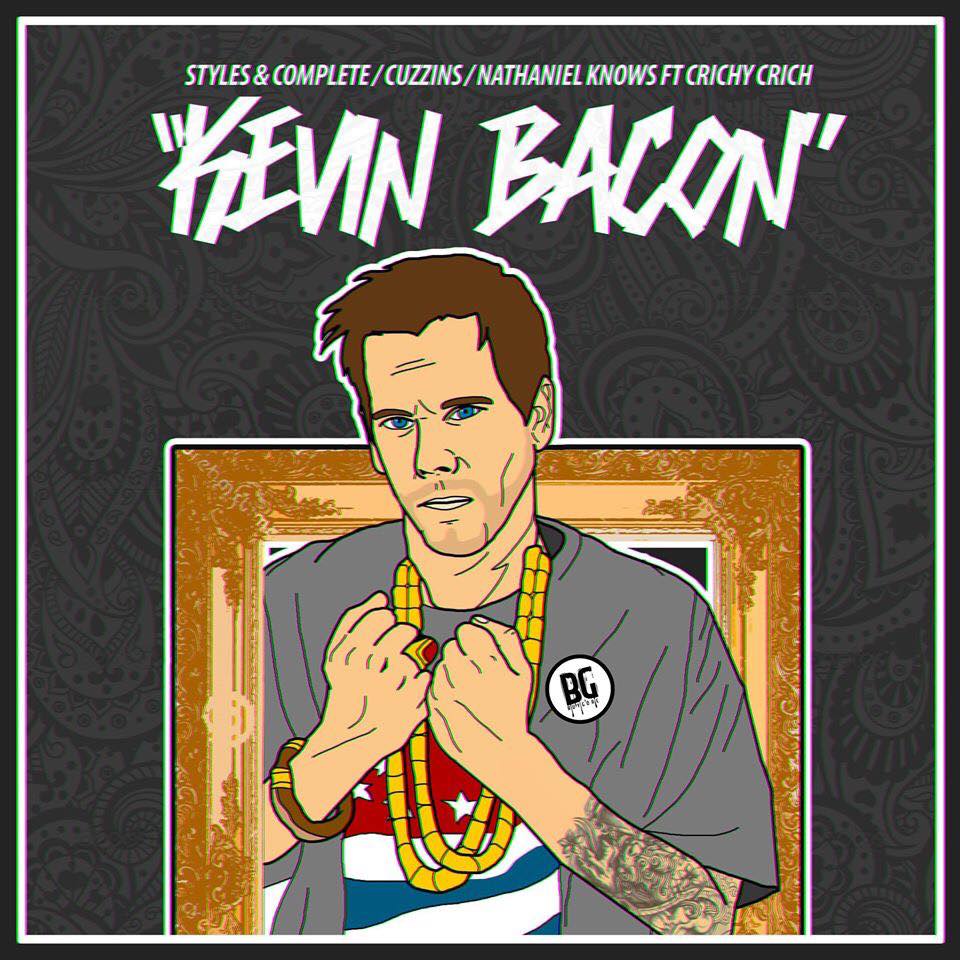 It's official…these dudes have no chill whatsoever! A week after racking up over 700,000 plays on their latest track "Starstruck" ft ESSV, Styles & Complete and Crichy Crich (BIATCH) are back at it again and they brought in Cuzzins and Nathaniel Knows to make their latest hybrid banger "Kevin Bacon". A seemingly odd title but when you hear the song itself that just becomes to be an afterthought after the bass drops on your head like an anvil.
This track features all the staples of a gnarly hybrid trap song, mixed in with southern hip hop and heavy hardstyle elements. With a driving sub bass beat, glitchy trap synths and crazy bars from Crichy Crich, this is a party banger you'll be hearing blasting from house parties and clubs from Texas to LA and beyond.
No bouncers can stop Buygore squad at this point (As hard as they try). They just keep racking up the hits and this track is no different. They gave it out as a nice new freebie so get over and get yours! So quit hatin, get on your Kevin Bacon, turn those speakers up and rage on my people!
Styles&Complete X Cuzzins X Nathaniel Knows Ft. Crichy Crich – Kevin Bacon | Download |
"Follow" Styles&Complete: | Facebook | Twitter | Soundcloud |
"Follow" Cuzzins: | Facebook | Twitter | Soundcloud |
"Follow" Nathaniel Knows: | Facebook | Twitter | Soundcloud |
"Follow" Crichy Crich: | Facebook | Twitter | Soundcloud |
Comments
comments