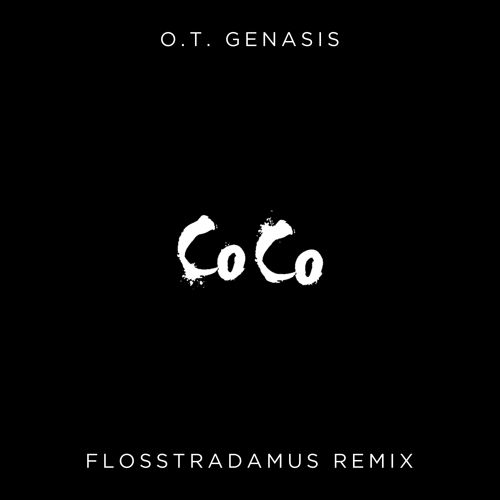 FLOSS does it again! Releasing a remix of O.T. Genasis' widely known song "Coco," all I have to say is #BakingSoda. Although a little late, considering the original song was dropped a couple months ago, this song definitely does not disappoint. FLOSSTRADAMUS has been tearing up the EDM world, as each song and remix bangs. This remix, is part of the official CoCo Remix Package (Out March 23, 2015) featuring artists such as JAUZ, DJ Sliink, MAKJ, and more!
Some background info on the legendary duo of FLOSSTRADAMUS, as if you didn't know already… The Chicago natives J2K (Josh Young) and Autobot (Curt Cameruci), originating around the year 2000, blew up the EDM scene. After feature in URB Magazine's "Next 100" in 2006, their careers propelled to the amazing EDM game-changer that we know today. FLOSSTRADAMUS is currently on a few labels including Mad Decent, Fool's Gold Records, and Ultra Music.
Be sure to check out their social media sites included below.
O.T. Genasis – Coco (Flosstradamus Remix)
"Follow" FLOSSTRADAMUS: | Facebook | Twitter | Soundcloud |
Comments
comments