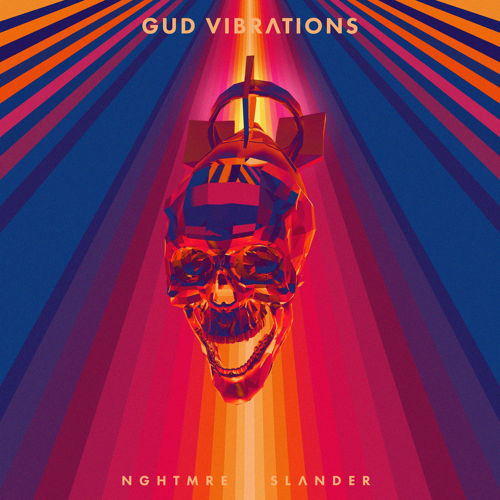 Good vibrations and sweet sensations, that's what NGHTMRE and Slander are all about.
Tick tick tick. We're counting down to the last and final track of NGHTMRE and Slander's 'Nuclear Bonds' EP as their third released track "Gud Vibrations" samples the unforgettable voice of Chicago gospel singer Loleatta Holloway.
A feel good anthem with a side of dirt makes this shining original the perfect soundtrack for your spring break pre and post game activities. Something fresh for the trunk as well as an extra treat for fans as these next few months you can expect anything and everything from these two as their schemes slowly unfold.
Be very attentive; the hype is real. Slander and NGHTMRE have been ready.
You can catch Slander this Saturday at Beyond Wonderland or NGHTMRE this Friday in Charlotte, North Carolina, or both at various events the weekend after during Miami Music Week.
"For this track, we focused on making something with a melodically interesting first drop and a festival-ready second drop. This is third of 4 original tracks that we will be releasing for our 'Nuclear Bonds' EP." – NGHTMRE
NGHTMRE & Slander – Gud Vibrations | Download |
"Follow" NGHTMRE: | Facebook | Twitter | SoundCloud |
"Follow" Slander: | Facebook | Twitter | SoundCloud |
Comments
comments