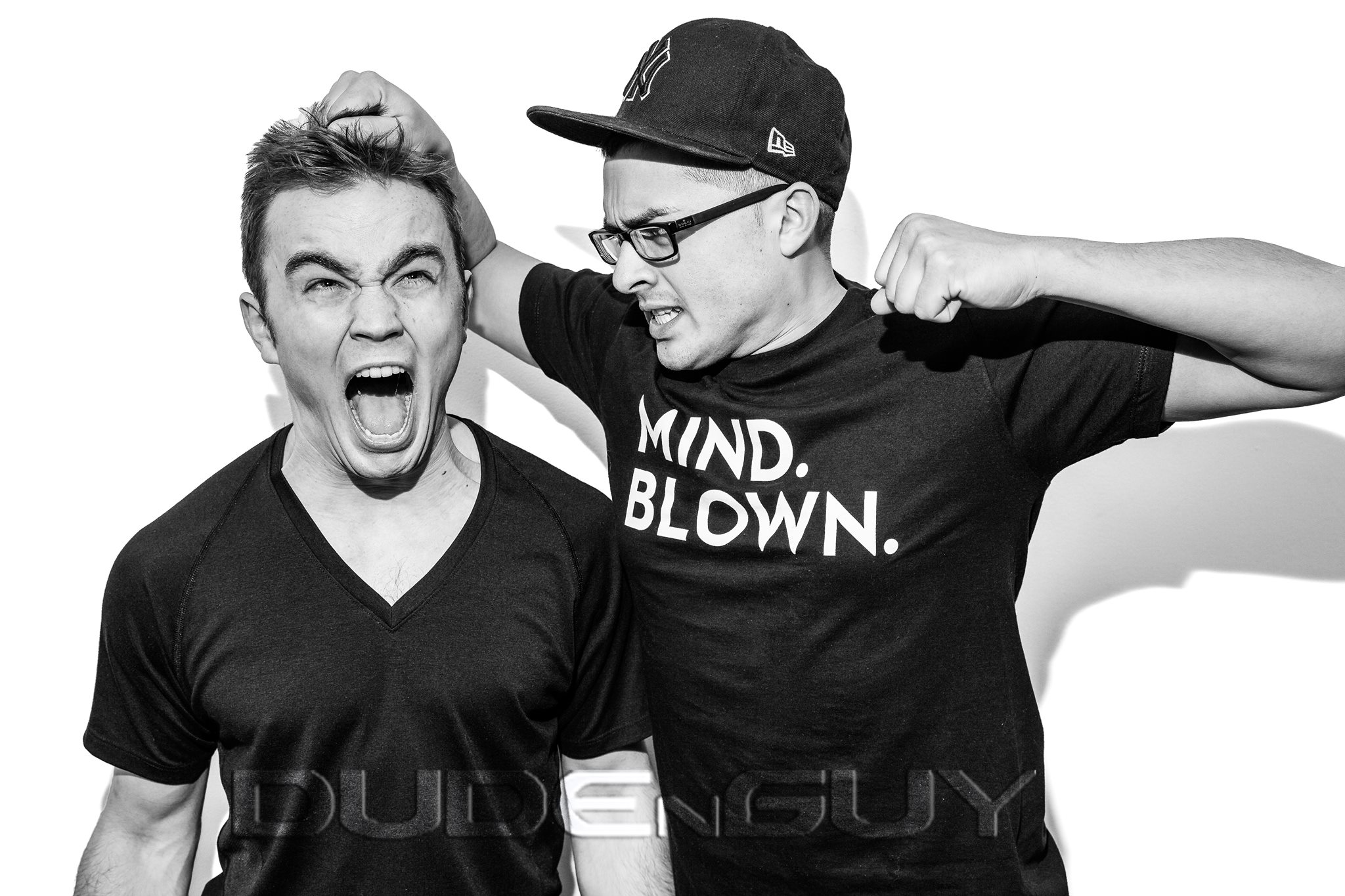 If anyone knows a good mashup/bootleg…it's this guy right here (Thumbs pointing back at me). Soundcloud is filled with them and thousands of new ones are posted everyday. The few that stand out however are always exceptional and take whatever songs they use to another level by bringing them together. Buzzing Boston duo DUDEnGUY have been featuring new mashups and bootlegs for the past for few weeks and one after another they keep beefing up their catalog with awesome tracks for their wild live shows. This week they wasted no time working in Kanye's newest single "All Day" by mixing it in with a remix by Champ Duggan of their original track "Ass Back Der" featuring fellow Boston area DJ/Producers JakK'D (MaxXD X Panama Jak).
It didn't take long for the EDM world to get their hands on Kanye's latest grime influenced track. With Yeezy's aggressive straight forward flow matched with the bouncing bass kicks was just begging for producers to start putting their stamp on it. DUDEnGUY wasted no time at all mashing, mixing and turning it up and they came out with a quality bootleg. They take Champ Duggans gnarly dubstep remix of a track off their collab project with JakK'D (Last Night's Ice Cream) and match it perfectly with Kanye's vocals. This track is a riot in the club waiting to happen with its 2 step pace, fierce drums, glitched out vocals and snarly dubstep drops.
DUDEnGUY is one of Boston's hottest rising acts and are leading a new class of producers out of the snowpacolypse of the northeast. With acts JakK'D, Choppa Dunks (Buygore), JSTJR (Mad Decent), TBMA, Kasum, Roman Perry, and Barely Alive, Boston is quickly becoming a hub for hot new producers. Being from the area, it's an exciting time to be around the scene. They gave it out as a free download so show them some love by liking, following, downloading and turning your speakers WAY UP!
Rage On My People
Kanye West, DUDEnGUY, JakK'D, Champ Duggan – All Day Back Der (DUDEnGUY Bootleg) | Download |
"Follow" DUDEnGUY: | Facebook | Twitter | Soundcloud |
Comments
comments