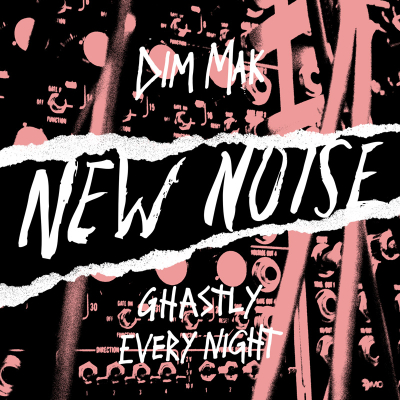 It's been five years since Dim Mak Records started their New Noise brand. With annual compilations revealing fresh, talented, and unheard artists, New Noise helped unveil amazing tunes from different genres for all music lovers across the board. If you're not aware Dim Mak has helped launch the careers of Bloc Party, The Bloody Beetroots, Deorro, and more.
While New Noise has remained silent for quite some time, it is with great pleasure that I announce a relaunch of the musical platform as they shy away from compilations to bi weekly free downloads based on singles.
"I'm so excited to announce the transformation of New Noise into a free model," Dim Mak founder Steve Aoki explains. "I've never liked the idea of putting up barriers to new music discovery, and even with my own material I always make full track streams available on SoundCloud. The "new" New Noise will allow fans direct access to crucial new sounds curated by myself and the Dim Mak crew. New artists, new sounds, NEW NOISE!!!"
To help launch and celebrate the momentous occasion comes a new tune from the talented Ghastly titled "Every Night." Be sure to peep the track below and continue to follow the sound of New Noise.
Ghastly- Every Night| Download |
"Follow" Ghastly: | Facebook | Twitter | Soundcloud |
"Follow" Dim Mak Records: | Facebook | Twitter | Soundcloud |
Comments
comments