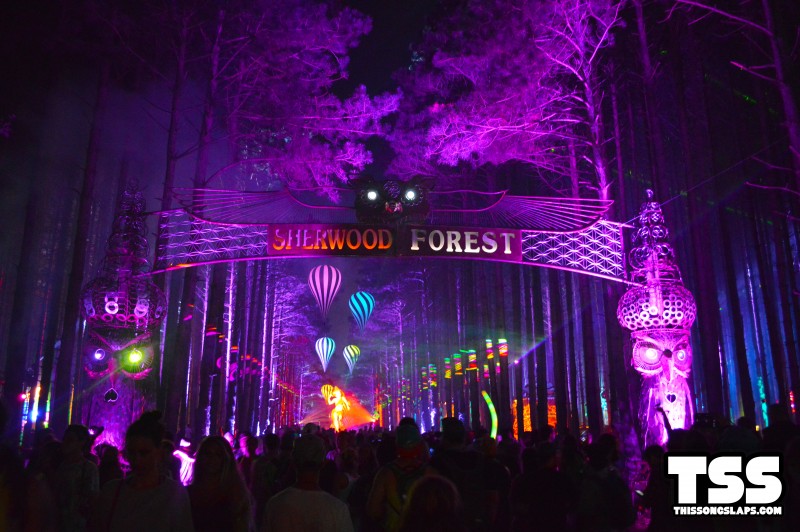 Last June I attended the greatest festival experience of my entire life and the absolute highlight of my year. Since then life has been painfully busy and brutally depressing… There are not enough words to accurately describe my time in the forest but I can tell you with certainty that I will be making the trip again this summer. It won't be much longer until July is upon us and we begin the musical mecca to the woods, but in the meantime let's reflect on last years highlights and some of the things that make Electric Forest the one festival that every die hard adventurer should attend.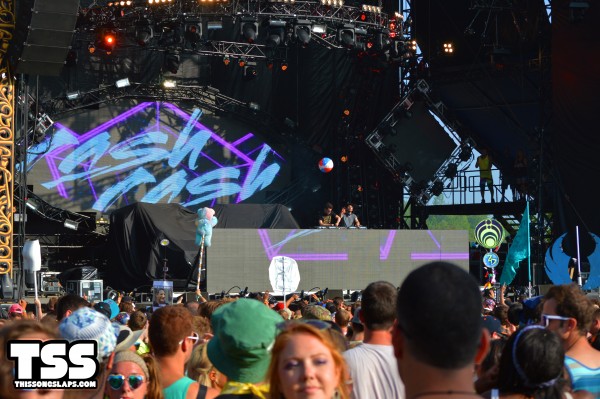 Cash Cash setting the mood in the forest!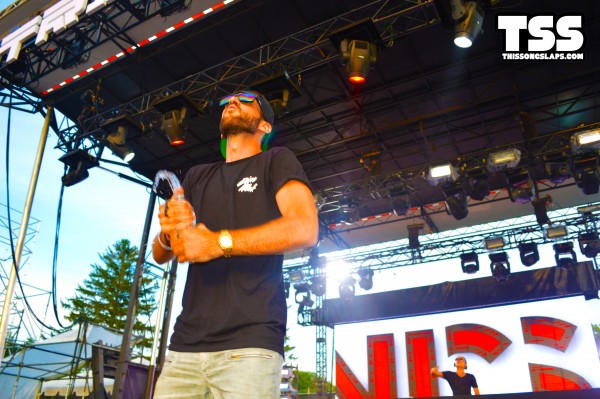 Dirtyphonics about to hydrate the crowd!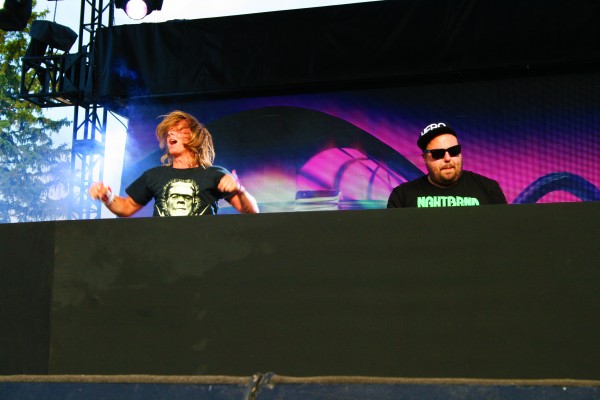 Pegboard Nerds in the woods!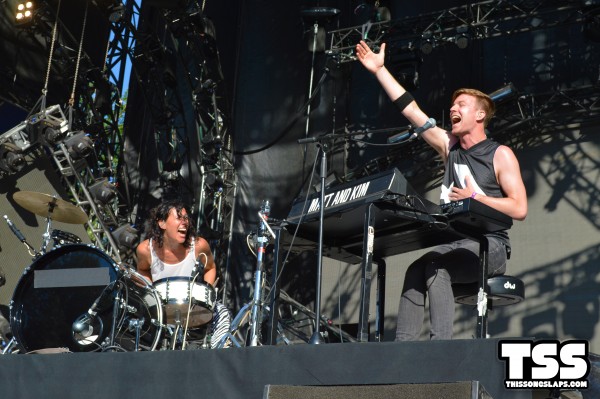 Matt and Kim getting hype on stage!

Steve Angello flexing in the forest!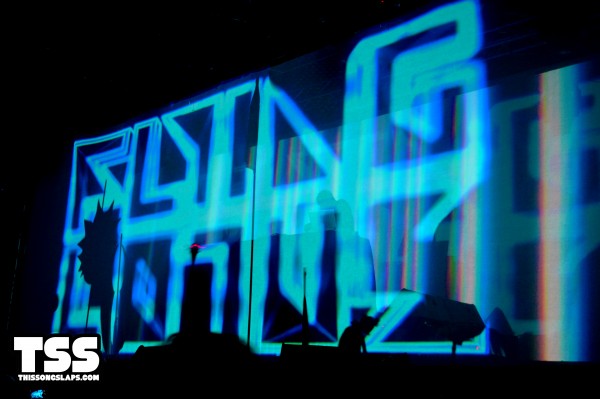 Flying Lotus had the best visuals of the whole weekend!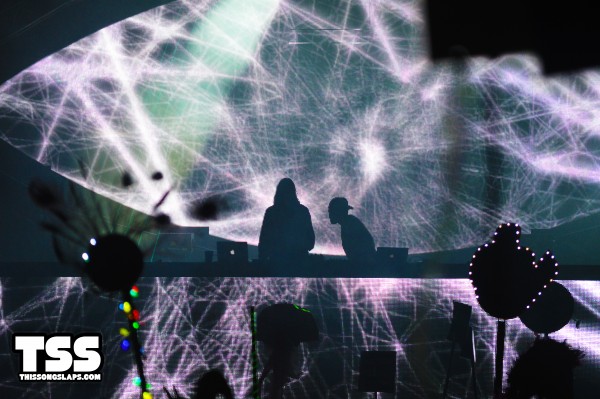 Zeds Dead had everybody in the forest going up!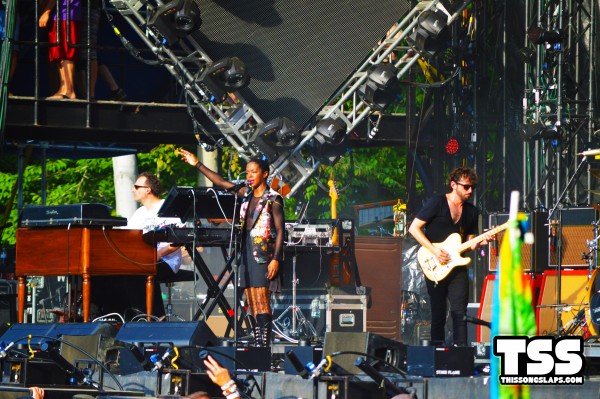 Ms. Lauryn Hill and The String Cheese Incident flipped the forest upside down!
Wakarusa, Coachella, Bonnaroo, Hangout, Buku, Firefly… All of these festivals were a movie last year, but the Oscar goes to Electric Forest! With an incredibly wide range of musical genres, a community that is as welcoming as it is engaging and a venue that stretches on for miles, Sherwood Forest is one place you are definitely going to want to be in 2015 and here's why: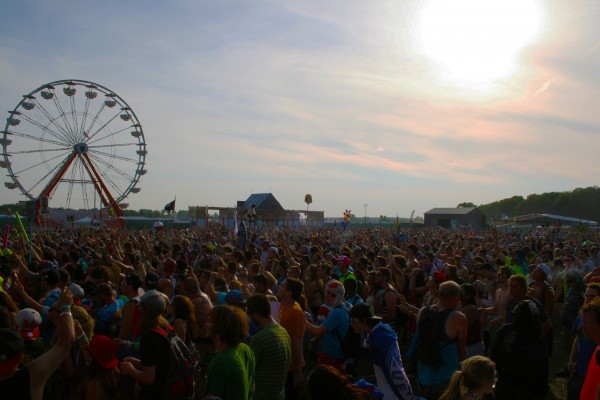 The Double JJ Ranch is one of the biggest and best venues on the entire planet to host a four day music festival! Boasting over 1200 acres of land, on which rests two water parks, the back forty good life, VIP cabins and miles of trails to wander deep in the heart of Rothbury, Michigan. Last year the festival brought in over 30,000 fans for a weekend of good camping and better music!
The food stands, vendors and merch booths all had top quality products available for immediate purchase. The shirts, hoodies and other clothing for sale was some of the freshest festival gear I've ever come across! The food on site was amazing! Very affordable delicious delicacies like giant slices of pizza, magical quesadillas and literally the best orange chicken I've had in my entire life! This festival experience is not complete without a hammock to climb in. They are everywhere in the forest but if you'd like you can also buy one!
The art in the forest is next level! Not only will you encounter huge majestic animals, totems, statues of Greek goddesses and the like but you will also come across live art installations that will blow your mind! Nestled throughout the forest are hidden coves and places to relax and meet new people. These places are often easy to find, if you're looking, and they are all intricately decorated to suite the festival's epic vibes. It's hard to explain some of the crazy stuff you'll come across… You just have to be there!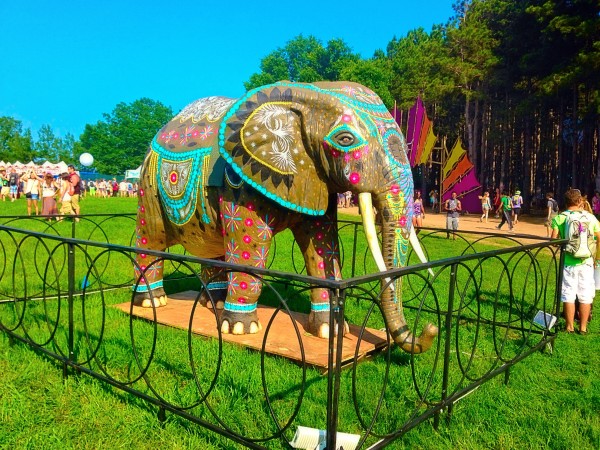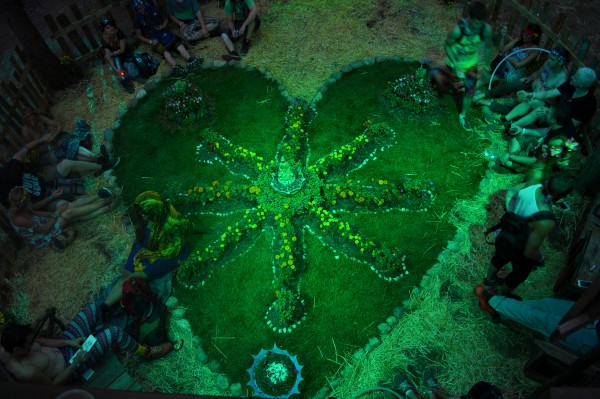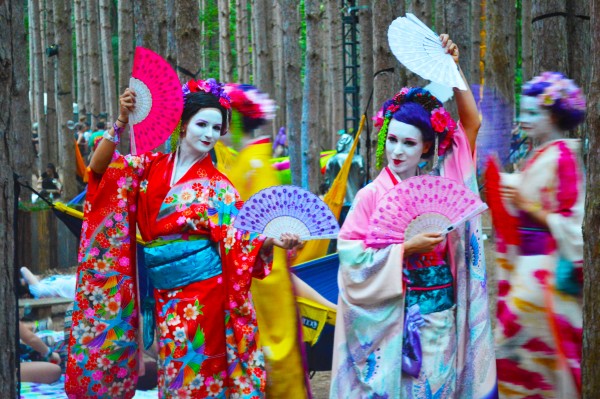 The community. Electric Forest is the only festival I've attended that has been openly philanthropic, or at least the only one I've heard of, read about and experienced. From food drives to working with the A.D.A. (Americans with disabilities act) EF and it's affiliates are, above all else, humanitarians in every sense of the word. Of all the projects they curate two stand out as being super generous, caring and creative. The first is The Music and Schools Program. The people behind EF donate money and resources to local area schools music departments. It's no secret that school budgets are short and the first things to get cut are music and arts programs. EF has donated over $20,000 to Shelby and Montague High-Schools, who in turn have used the money to help fund the building of a brand new piano lab, acquiring all new percussion instruments for the marching bands and other various ventures within their respective art programs. The marching bands actually perform in the forest, giving the kids an experience second to none. Some of those kids may even play the main stage one day…

(Photo by Brian Spady)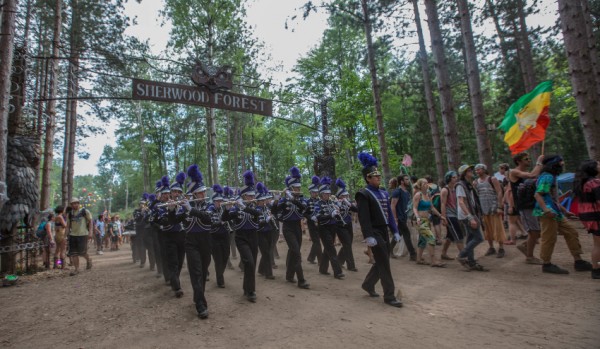 (Photo by Dylan Langille)
The other one they launched last year is called Electric Forces. That is a U.S. military veterans program inspired by two vets, Pat and Tim, who attended the festival back in 2013 and randomly bumped into a writer from Thump who ended up publishing an article about how much they appreciated Electric Forest and the community and how it saved their lives. Both are amputees who came back from the war suffering from PSTD.

Tim and Pat (photo by Thump)
"They have seen some stuff we can't even imagine. We hear it in the media but you know… This is our generation and they're just like us. We might walk right past them but our worlds aren't even connected, but we all have shared experiences of how music festivals saved our life, that's why we're here." – Said a PR specialist for EF. "That resonated with us so we partnered with Thump to start this program. You can go to the human avatar booth to share a story and meet the vets, there were 10-15 last year. You go to the booth and you tell your own story and that's really just about opening dialogue right now and building a connectiveness that lasts beyond just the four days of the festival."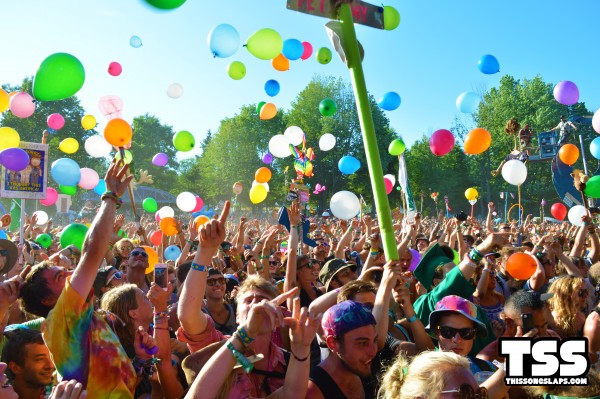 Hailed as quite possibly the best festival in existence by thousands of people and confirmed by this writer, Electric Forest is an absolute must for loyalists and first timers alike. The allure of the Forest is seriously intense and should not be underestimated. Each festival has a story, there is something about camping that creates a different vibe. The spirt of this festival is much more beyond the music than any other festival I've been to. Tickets for EF 2015 sold out in record time! However, you may be able to come across some on ebay or other such sites, though definitely not for the original price of $279.50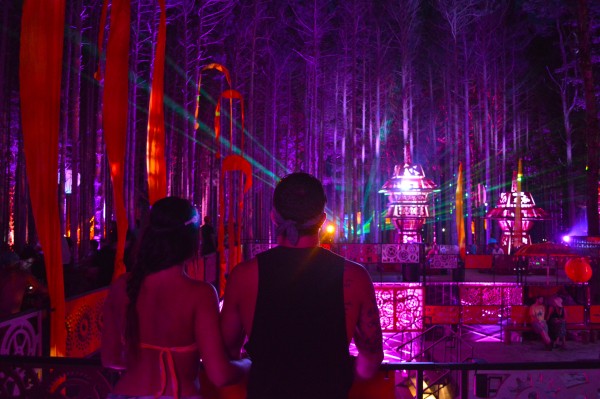 Once you and your friends begin to plan your trip to Rothbury MI, keep in mind that this is a camping festival and you should bring the necessities. We asked some artists and long time forest family what they would bring and we suggest you take notes!
PAPER DIAMOND's top three things to bring to the forest:
"Three things I would bring.. First thing would be my back pack full of DJ gear, that would be number one. Number two, there would definitely be some weed in it, or a g-pen or something. Number three would be my gold sunglasses cause it's real bright out here."
BRO SAFARI's list:
"Absolutely some sort of charging device… Everybody needs their fucking technology. Second thing… uhhhhhh Scrabble maybe. I mean I guess I could do that one my phone. But I feel like a good old fashioned board game is a nice thing to have, you can get your tents together. Lets see what else… Soap. I would bring soap to wash down sharpness my emcee. He's a stinky motherfucker. Stinky stinky guy."
Emancipator Ensemble's necessities:
"Our music, an open mind and our friends!" It may interest you to note that they are also avid marijuana advocates…
Forest Fam essentials:
"Three things is not near enough but if we had to narrow it down to the top three… Tons of water to shower with, Wet naps and sanitizer to keep all the nastiness at bay and definitely some Under Armour BoxerJocks to keep from chaffing too hard!" PRO TIPS!
We would also add your own alcohol and food, super fresh festival gear and sun screen plus all the positive vibes and energy you can muster! You're going to need it!
*Photos for TSS taken by Jordan Huneycutt (@Jhuneycutti on twitter and instagram)
Comments
comments