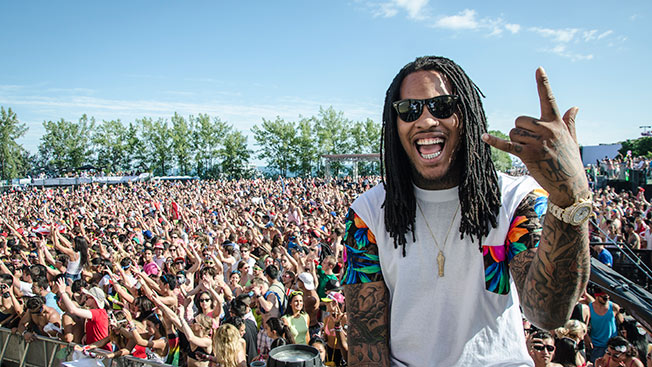 A couple weeks ago Waka Flocka Flame rolled through Chicago and we got a chance to sit down with him for a few minutes before he shook the crowd with one of the rowdiest sets I've ever seen. He constantly kept the energy playing, both his Rap songs and the EDM tracks he is featured on. Unlike most of his interviews we got to talk to him about electronic music and his many involvements within the scene. It was a great experience talking to someone with such a unique perspective on EDM.
Direct support for Waka Flocka Flame was provided by Alex Wiley, a local Chicago artist who is slowly making a name for himself having worked with big names like Chance The Rapper and Action Bronson to name a few. Shoutout to Leather Corduroys(A new project on SAVEMONEY) and Frankie08 for both having great sets as well.
Big ups to XVThree for helping out and putting on great show!
Comments
comments