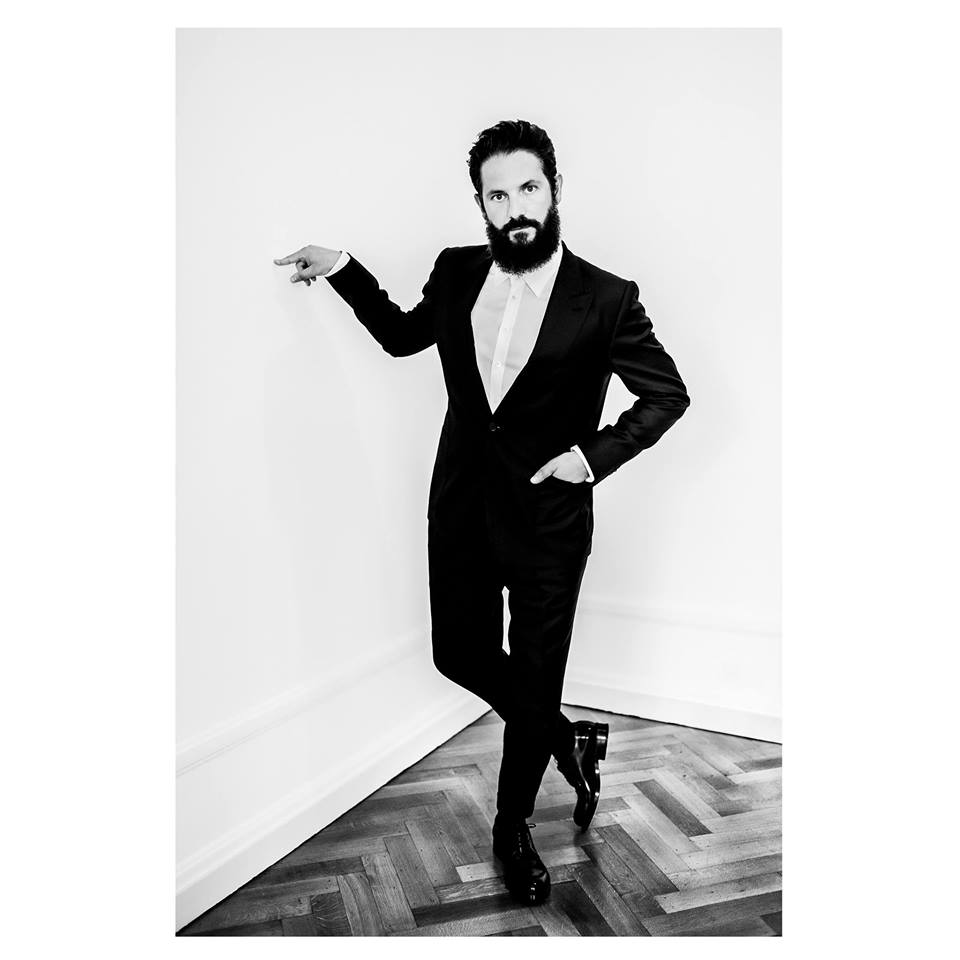 The Magician returns with his 50th (Birthday Edition) 'Magic Tape' monthly mix series which was broadcasted live via secret location in London this past weekend. Heaters upon heaters, The Magician, keeps our heads high and waist low with 55 minutes of exclusives and ID's.
We had a chance to grab a quick chat with him the last he spent some time in Los Angeles, going over cultural and era musical differences in electronic music and what is to come from him in 2015. Check the full interview and tracklist below.
The Magician – Magic Tape 50 (Birthday Edition) | Download |
Tracklist:
1. ID – ID
2. Feder feat. Lyse – Goodbye (ID Remix)
3. Jessie Ware – Champagne Kisses (TCTS Remix)
4. Spada – Sun Sun Sun
5. Blonde ft. Alex Newell – All Cried Out (ID Remix)
6. Dance Cult – Anything Tonight
7. The New Sins – Lights Down (Waze & Odyssey Remix)
8. Marshall F & LO'99 – Take Me Back
9. Years & Years – King (ID Remix) vs. Years & Years – King (The Magician Remix)
10. ID – ID
11. Molotov – The Party
12. Sigma feat. Labrinth – Higher (Grades Remix)
13. Zac Samuel – I'll Be Pushin On
The Magician
Tell us about you and how you got here.
"I'm the Magician, I'm from Belgium, I live in Brussels. I was born in Belgium, half Italian. I make electronic pop music (properly "dance music") with some disco-90's house influences.

I started quite young, early 90's, late 80's in Belgium. I've always lived in Belgium. From there getting into the scene in Europe, I started to play some house and acid house in late 80's then I went to techno and trance early 90's, then back to U.K. garage, then the French-Dutch came such as Daft Punk, Cassius, stuff like that in the late 90's. I then went to stuff more like electro and also disco. Around 2007 I created a duo called Aeroplane with another guy called Vito, we've been together for 4 years, we split up when I started The Magician in 2010. My first remix got big success in Europe with as the #1 most charted in every country with the song 'I Follow Rivers' Lykke Li called , I made some other remixes, I do 'Magic Tapes' every month and I've got a single called 'When The Night Is Over', last year. A new one this year called 'Sunlight'".
What's the biggest difference musically between here and Europe?
"I feel Americans are more open-minded than Europeans, it's a pleasure to always play here, like my biggest fan base is from the States. I enjoy playing in Europe obviously but it's different, there is something more fresh here and you can feel it, people are really more open minded, people in Europe are more… bla-se? bla-zeh? blasé? It's a French-English word (I'll look it up) — BORED (laughs) in Europe and especially in Paris and London, it's good, but it's different.

I also think it's more well-managed in America, it's more a business thing than in Europe; Now in Europe it's good. For example, Holland, the biggest country for dance music, and the U.K. as well, but in France, Italy, or Germany it's a bit (*smirks and shakes hand*)".
Considering playing in the 80's and 90's, what difference did you see in DJ worshipping compared to how it is now?
"Of course, the DJ is the big star now! It's like a rock n' roll band from the 90's or some hip-hop big name like Snoop Dogg, it's just, wow. (They) buy tickets to see Skrillex or Avicii. They pay a lot of money just to idol one DJ who spins records for an hour. I mean, it's a lot of tough work, but it's different.

Compared to the 90's, the vibe was completely different, because sometimes I used to play longer than 90 minutes or 60 minutes, I used to play 3-4 even 6 hours in the same room. So it's same DJ for a long-time and the resident DJ who knows the crowd more well. It was more club things than festival things before as well, like people used to go to the club every Saturday, like now, it's multiple festivals every year (HARD, EDC, Coachella, Electric Zoo, etc)."
What's the heads up on music?
"I have a new single just out called 'Sunlight', really working on a lot of new stuff. I'm working on an album actually and also I've been in the studio with Oliver Heldens in Amsterdam a while ago, so we might release something together soon, I don't know, we need to work on it – I'm going to meet him again soon. Yea, so expect a lot of new things from The Magician in 2015."
"Follow" The Magician: | Facebook | Twitter | SoundCloud |
Comments
comments