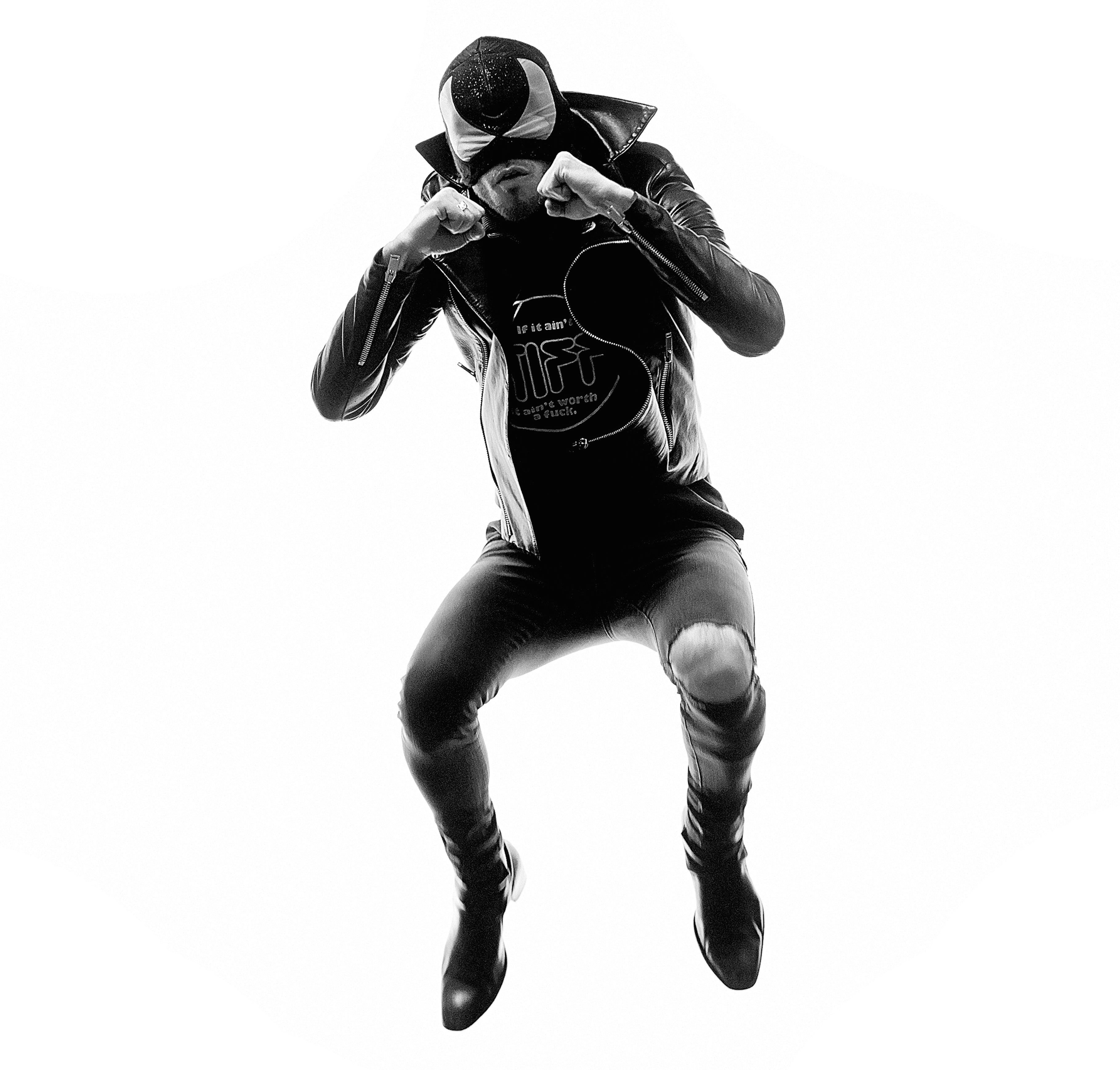 It's time for some good old fashioned RAGE! During a time where EDM fans and producers are chilling out and getting deep in their feelings, it's nice to hear some straight forward, edgy and down right mean electro house. One half of the infamous electro duo Bloody Beetroots, Sir Bob Cornelius Rifo has embarked on his own solo project for DIM MAK Records. The first cut of this project is out and it does not disappoint. Sir Bob Cornelius Rifo (SBCR) unleashes the rage in his first record off the project entitled "The Grid". The 6 Track EP "SBCR & Friends Vol 1" is due be released 3/17 with a gang load of big features like Razihel, Moon Bounce and Eliza Bee & His Majesty Andre. Let's hope they all hit as hard as this one.
SBCR isn't straying too far from the winning formula and as we've come to expect, this track pulls no punches. "The Grid" features the masked marvel's patented dark electro house influences mixed with hard rock. With an ominous driving synth line, pounding sub bass, big cinematic builds and drums that beat you over the head with energy. "The Grid" is everything you want and everything you need in a good electro house banger from one of the all-time greats in the game.
This will all lead into SBCR soloing as a DJ for cycle of this project. Hopefully he won't be shelving the Bloody Beetroots live band set that was so good it had legends like Paul McCartney & Peter Frampton hitting them up for collabs for too long. However, don't sweat it too much, if you've had the pleasure of seeing him DJ it can only be described as wonderfully chaotic and usually leaves a trail of smiling battered bodies in his wake (Trample the weak, dance over the dead). Sir Bob can hold it down on his own and we can expect the same thrashing style that always gives us our money's worth.
All must pay homage and respect to Sir Bob and The Bloody Beetroots because might have actually invented the act of "Raging" that we all enjoy so much today. Their reach goes so far beyond electronic music that it's always refreshing to hear Sir Bob revisit the sound and style that made us fans in the first place. SBCR is giving the people what they want and if I can speak on behalf the fans, we definitely want some more! SBCR might be in your town doing a solo DJ set soon, so make sure to follow his new pages to stay up on everything you want to know. Turn up those speakers and get ready to rage!!!
Rage on My People.
SBCR – The Grid |
"Follow" SBCR: | Facebook | Twitter | Soundcloud |
Comments
comments