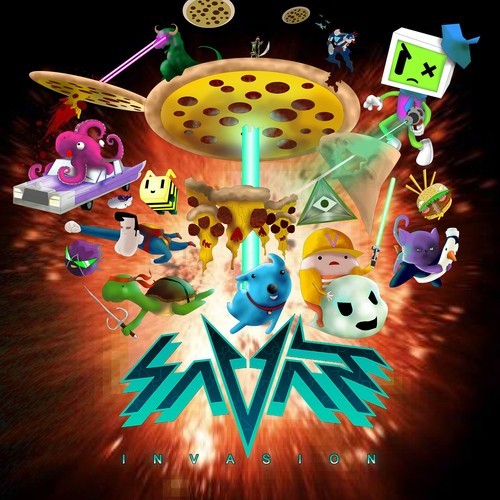 Given that he's known for an unbelievable output of music, it wasn't a huge shock to learn that Savant had already dropped a third full-length LP after August's Protos and December's Zion, but it still definitely left us taken aback. That's 52 tracks released in just 5 months, which is more than most artists put out in 5 years. Furthermore, the music is all phenomenal, covering the full spectrum of bass music and mixing in everything under the sun. Protos was Savant's take on 80s space arena rock, Zion explored the music of the Middle East, and now, needing a break from rigid themes and structures, Savant has made an album that follows no rules whatsoever.
Invasion is a serious game changer. 'Basement,' my favorite track on the album, mixes jazzy horns and bass with sampled rap vocals and a very groovy electro house bassline, and '1997,' as the title implies, brings us back to the warehouse rave sound of the late 90s in epic fashion. This is just a small taste of the diverse sonic palette that is Invasion. Each track has a unique blend of influences, and Savant flies between musical ideas at a rate almost inconceivable to the average person. The album culminates in 'Dreamscape,' an epic 9 minute house anthem with emotional melodies that could put Deadmau5, who recently, in a rare bout of positivity on Twitter, called Savant "the change that EDM needs," to shame.
Stream and download Invasion below! This album is solid gold from front to back, and if it had come out just a few weeks earlier, it might have been my favorite release of 2014.
Savant – Invasion | Download |
"Follow" Savant: | Facebook | Twitter | Soundcloud |
Comments
comments