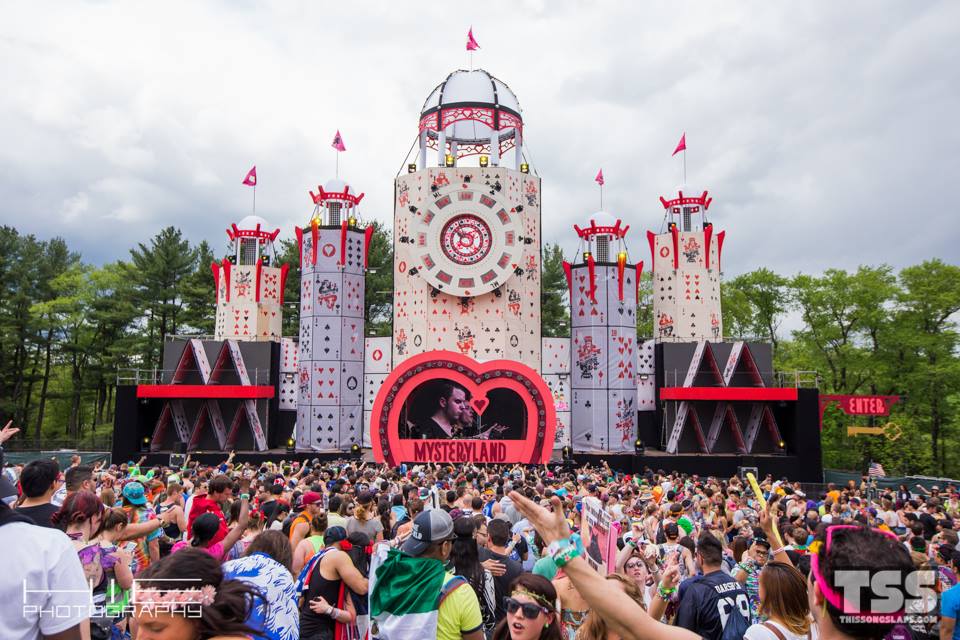 Photos by HIE Photography and Mysteryland USA
As dance fans in the Northern Hemisphere take steps closer towards festival season each day, there is one festival that has separated itself from the rest. I'm talking about the one and only Mysteryland USA. Festivals goers are left with a tough decision to make as their favorite time of year approaches, "What festivals am I going to attend?" As many of you have noticed, the festival circuit has become over-saturated and quite pricey over the past few years, so people are left looking for the biggest bang for their buck. Fans are now looking for more of an experience, rather than simply stage hopping for 12 hours. Mysteryland USA has proven to be much more than your average music festival.
"When experiencing the entire day across the grounds you can't help but feel it. This sense of history, community and love for the music was present in everyone you talked to." – Spotify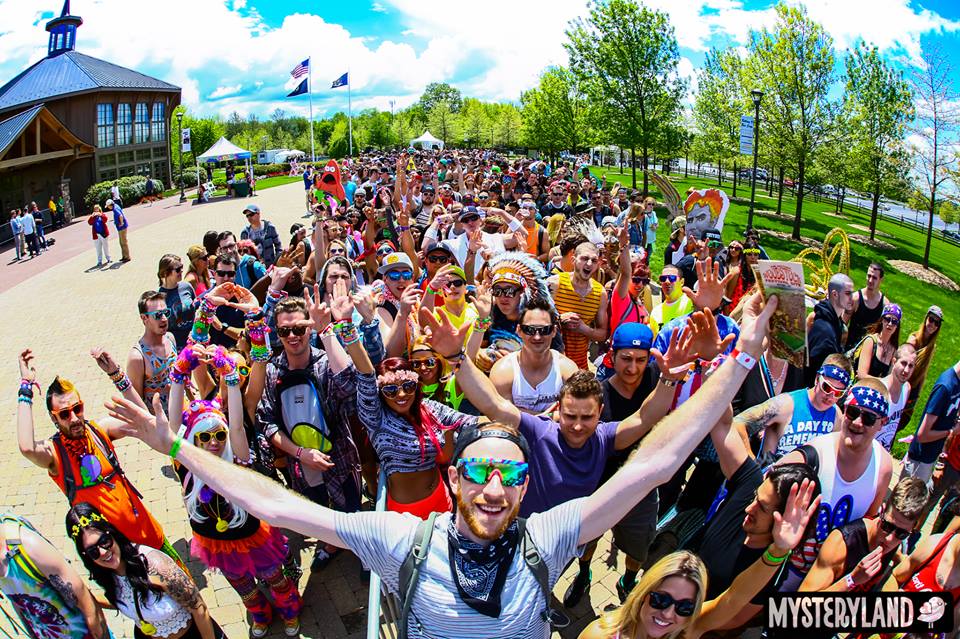 After making a historic U.S. debut last year, the celebrated Mysteryland festival returns in 2015 for its second edition at Bethel Woods, New York (the site of the legendary 1969 Woodstock festival) featuring an even more immersive festival experience. Just when Mysterylanders thought the inaugural weekend was perfect, Mysteryland USA has announced they're returning Memorial Day Weekend new and improved in every way! Since this is a camping festival, fans should be pleased with Mysteryland's new and improved campgrounds with increased capacity and camping options. Holy Ground Camping has even received a monstrous makeover! Not only will the Camping Circus and BangOn! Bus be returning to the Holy Grounds, but a new outdoor camping stage named "The Pineapple Paradise" will be making its debut. As I mentioned earlier, it's not all about solely the about the music at Bethel Woods, checkout the rest of this years Holy Ground highlights below!
HOLY GROUND CAMPING HIGHLIGHTS FOR MYSTERYLAND USA 2015
1. 70% Sold Out, of which Friendship Camping, ML's group camping is already 100% sold out!
2. Official theme for 2015: "Camp DoYaWannaDance" — inspired by old school summer camps and classic games (Giant Drinking Jenga, Giant Connect four, Giant Battleshots, Giant Beer Pong, Giant Operation Game (Birdie), Bounce House dodge ball, Hamster Ball soccer, 20′ inflatable slide, Stand Up Comedy, Acro Yoga classes, Bellyfit classes)
3. Camp on the historic Woodstock '69 festival grounds
4. Three stages on Friday! Unofficial first festival day for campers only! 2PM – 2AM programming! The return of BangOn! NYC Bus, introducing Pineapple Paradise and the Camping Circus tent!
5. Start the day earlier partying – "The Breakfast Club" opens up each day at 11AM, hosted by 'Saved By The 90's'. Booze brunch!
6. Large assortment of food and beverage vendors, incl. vegetarian, vegan and gluten free.. + Mocha chime frappe grande lattes and kale spinach pineapple juices.
7. Chilled out seating all over the camping grounds
8. Morning Deep House Yoga and spiritual workshops
9. BYOTent, pre-set up easy tents or super deluxe VIP lodges (info here: www.mysteryland.us/camping-options)
10. Silent Disco for the after-after hours!
11. Camp just a few minute walk away from the festival grounds!
12. Over 1/2 million dollars ($500K) invested into improving the camping grounds, such as gravel roads, showers, drainage, parking, mud prevention etc.
MYSTERYLAND USA 2015 |Tickets Here|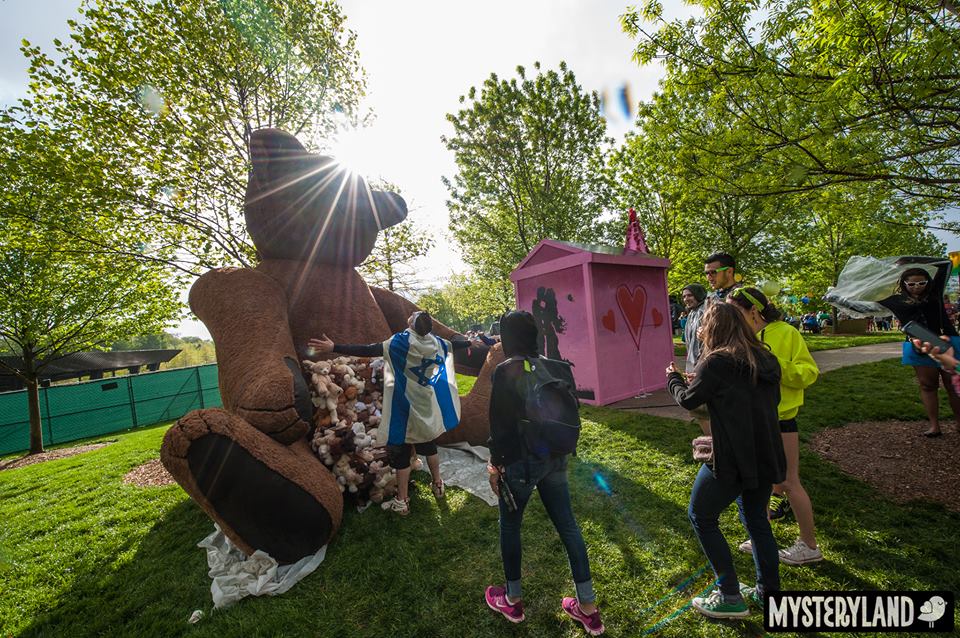 Mysteryland USA's goal is to build a community, rather than draw a crowd. This is a festival that brings new life to the meaning to peace, love, unity and respect in the scene. Since the electronic dance music explosion here in the United States, many believe "Plur is dead" but Mysteryland is a fair reminder that it is alive and well. Mysteryland brings together a mature, passionate crowd whether they're a fan of the music, the culture or the arts to create a magical weekend. While most festivals try to "wow" festival goers with a jaw-dropping lineup, MLUSA aims for its attendees to discover new boundaries and means of self-expression through diverse settings celebrating culture and art.
"I've done Mysteryland in Holland several times and in Chile, I can already see they managed to make this a forresty dream world. That's what I love about it; it's more of an experience than just walking up to a few stages." – Fedde Le Grand
Keep in mind Mysteryland USA has all this to offer and the lineup hasn't even been released yet! Let's not forget that this year the curators include Verboten, Webster Hall, Adam Beyer's Drumcode, French Express, Q-Dance, BangOn! NYC, and many more! MLUSA is shaping up to another unforgettable weekend to start the summer and this is definitely something you don't want to miss! Holy Ground camping tickets are 80% sold out and once the lineup announcement is made camping will sell out immediately so act now before it's too late! For tickets and more information head on over to www.mysteryland.us .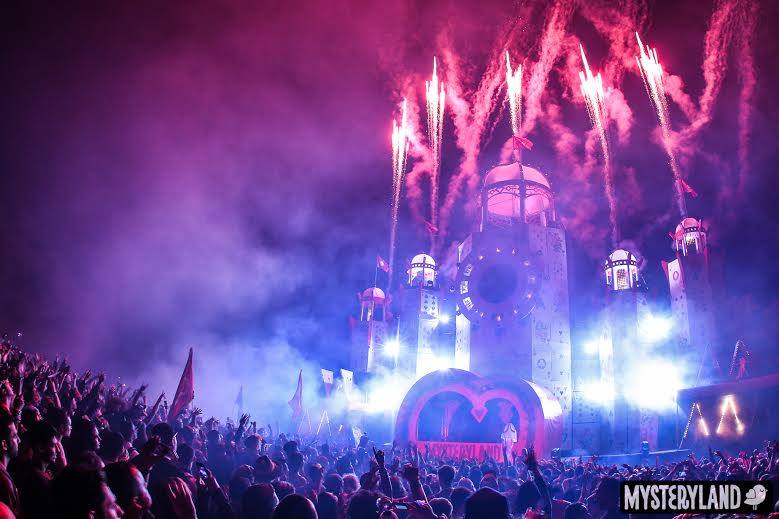 Comments
comments