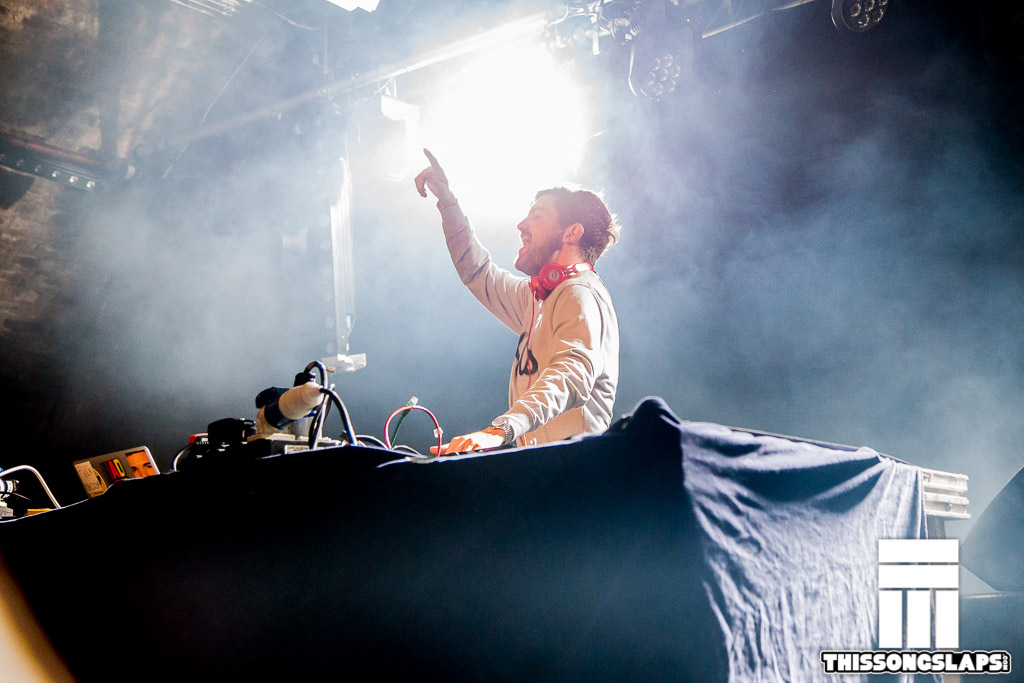 Photos by Conor McGrath Photography
Just over a week ago Dillon Francis and Stööki Sound rolled through The Arches in Glasgow as the last stop of Dillon's UK tour, before he headed over to Europe to wrap up his Money Sucks Friends Rule tour, having already covered North America and Australia. The show itself was pretty damn good.
UK bass and trap duo Stööki Sound threw down an unbelievable set to start the night, packed with hip-hop, trap and their own signature tracks. Stööki Sound are about to head over to North America in a couple of weeks, kicking off their visit during Miami Music Week and continuing on with shows all across the states and Canada.
Stööki Sound's Legacy II Mix | Download |
After Stööki's set, Dillon came on full force. He played a truly diverse set including staples like 'IDGAFOS' and plenty of tracks from his album. The Skrillex, Milo & Otis and Kill The Noise remix of 'NRG' sent the crowd into a frenzy. Throughout the set, Dillon dropped track after track and the Scottish crowd clearly knew their material. As the set wound down, and the crowd sat down to the anthemic sounds of "Get Low" while the Los-Angeles native emceed the crowd to get as low as they could, everyone in the room exploded at the drop. As the crowd screamed encore, Dillon had one more track up his sleeve, 'Love In The Middle Of A Firefight'.
Dillon Francis – Money Sucks, Friends Rule | iTunes |
We chatted with Dillon before his set and got a good chance to ask about how he left school to fully pursue music as well as his upcoming EP and his diverse styles.
TSS: I wanted to talk a little bit about your beginning, there's a lot of up and coming producers right now that are struggling to fully dive into music. What was it like for you to ask your parents to drop out of school and live in their shed for a year and make music?
DF: It was easy. My parents are pretty cool. The big thing was getting the confidence to tell them what I wanted to do, being like "hey I want to live in the back house for a year and make music. If nothing happens then I'll go to college." They had to think about it for a couple of days but they said it was cool. If it wasn't gonna happen they were gonna make me go to college. I was going to community college at the time when I dropped out. When I dropped out that was when I was really like "Oh fuck, I'm gonna have to call them and tell them I'm not taking classes right now." When I called them it wasn't as bad as I thought it was going to be. I was working as a photographer's assistant making good money but it just wasn't what I wanted to do.
Galantis – Runaway (Dillon Francis Remix) | iTunes |
TSS: Whats been your favourite moment from touring over the last couple of months?
DF: Man, Australia was so much fun. Drinking out of a shoe… Highlight of my life. The highlight really was Australia. All the North American shows have been great and they've been great for a long time. It's just been really cool to go to other countries and when I played at Field Day in Australia, my song "I Can't Take It" is played a lot on Triple J and so it was really cool to hear a bunch of them singing the words and the knew the exact pitches and everything when I took the pitches down. Over here has been really cool as well. Last night in Manchester when I started, my computer had Ableton open so Serato shut down cause I was working on a mix and it was CPU overload. 'All That' was playing and when the song shut off they were still singing it so that was really fucking cool.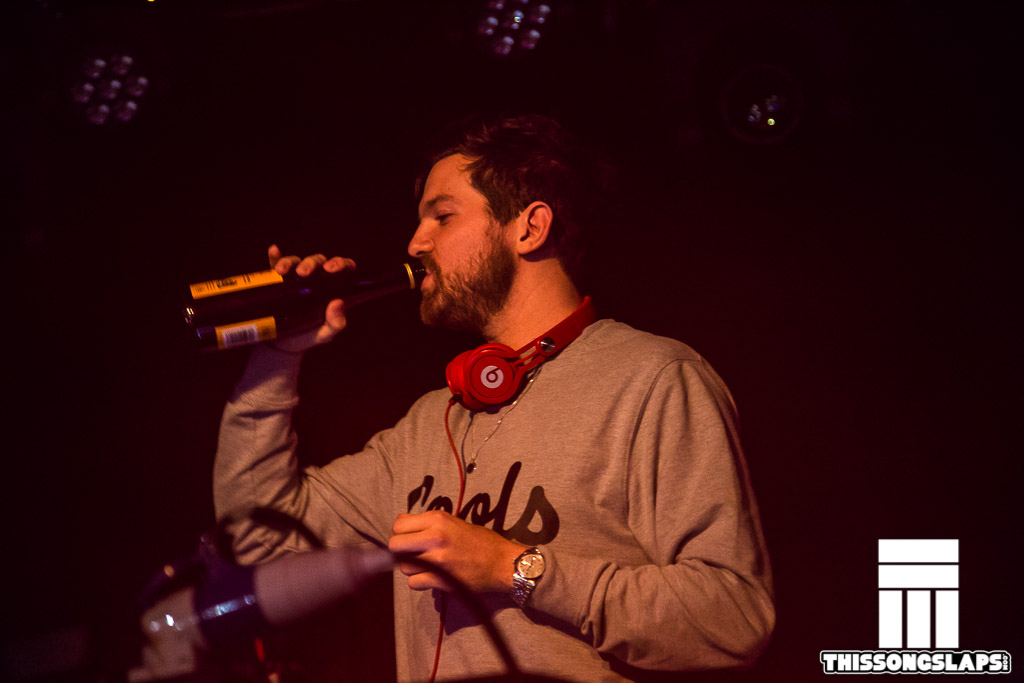 Dillon enjoying some Buckfast on stage.
TSS: I know that you have a moombahton EP in the works, did you wanna talk a little bit about that?
DF: Yeah! I have a track with Sonny, a track with Bro Safari, and then two that are my own. One of them I'm trying to turn into a collaboration with Calvin Harris and I'm trying to make the chord progression that he did work into the song. I might just have to keep it just by myself though and just start a new project with him. We'll see what happens. I might just release the tracks as singles cause it's taking me a while to finish it. I just wanna put out new music.
The iconic venue Arches always has a good atmosphere.
TSS: Beyond that EP, do you have an idea of what you want to do next in terms of a follow up to MSFR?
DF: Yeah, I think towards the end of the year I'm gonna start working on another one. Until then I have a bunch of remixes that I have to finish and all the songs on the EP. I've got my work cut out for me right now though.
TSS: Does having such a diverse social media personality help with fans being more receptive to you making different styles of music?
DF: Since the beginning of when I started DJing, I've always been very open format and that's because when I started out I was doing top-40 open format stuff. I was touring with DJ Ruckus and I was just carrying his laptop for him and setting up all the Serato stuff. He plays in Vegas and all these other places around the world and is a really good scratch DJ. I always tried to bring that into everything that I was doing and I listen to all types of music and I don't want to ever just play one genre. So that's really why I did that for the album and its how I DJ.
KSHMR & Dillon Francis – Clouds (Feat. Becky G) | Download |
TSS: I had a couple of quickfire questions to take us out here, that cool?
DF: Of course!
TSS: Would you ever DJ in a retirement home?
DF: No (laughs).
TSS: Favourite breakfast food?
DF: Eggs. Eggs and bacon.
TSS: If you could only listen to one album (that wasn't yours) for the rest of your life, what would it be?
DF: The Smiths compilation album.
Dillon Francis: | Facebook | Twitter | Soundcloud |
"Follow" Stööki Sound: | Facebook | Twitter | SoundCloud |
Comments
comments