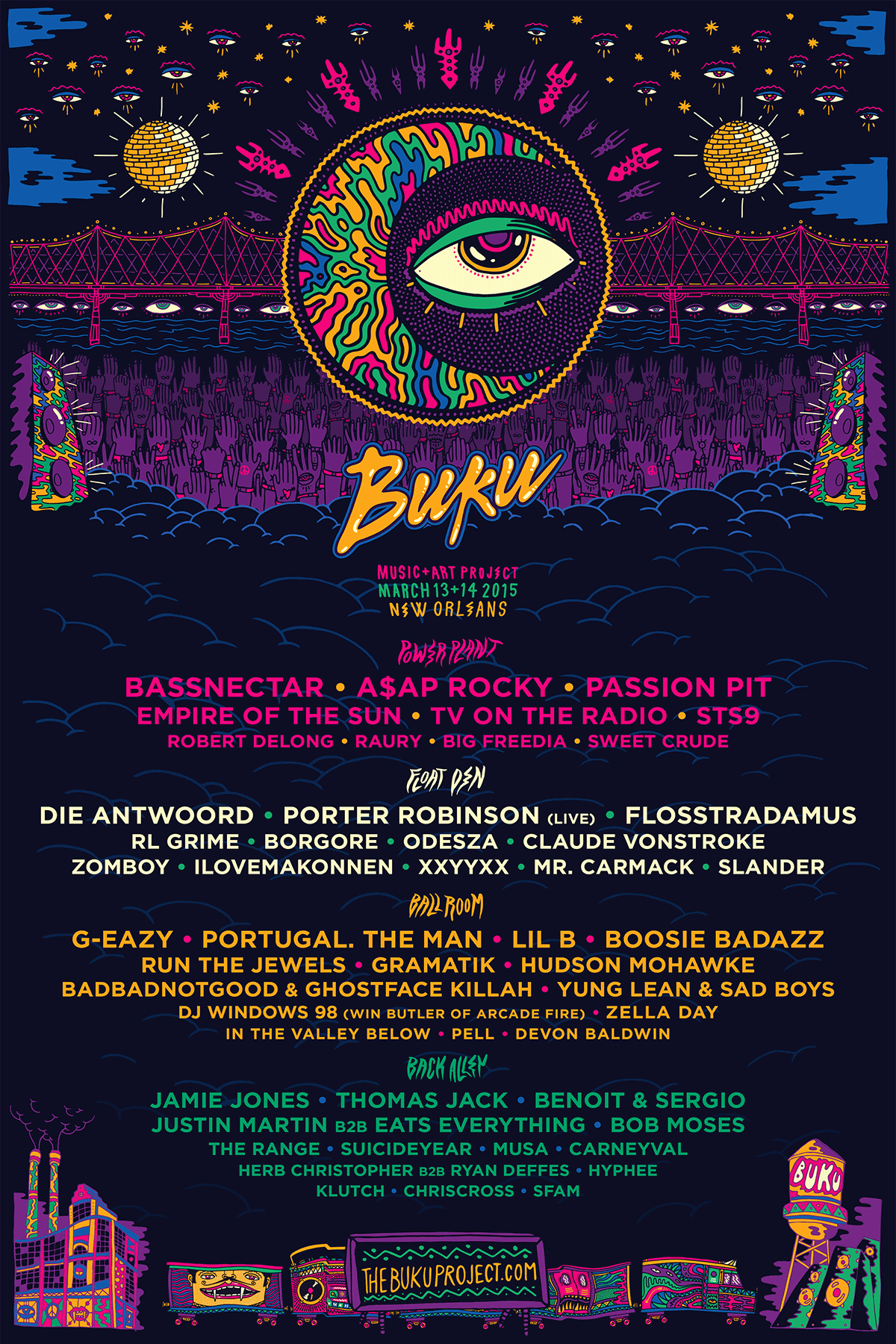 Just when we thought BUKU Music + Art Project's lineup couldn't possibly get any better, they go and do something like this… And totally outdo themselves!
Their initial lineup announcement was more than enough to dazzle any Music Festival fan. If anybody was on the fence about attending this year, today's final announcement has undoubtedly confirmed everyone's attendance.
If you were as fortunate as us to attend last year's installment, you most likely saw RL Grime's insane performance in the Float Den Stage. Let's get ready for another wild show as he'll be joining us again in 2015! More notable acts that will be performing this year are: Lil B, Ghostface Killah, BadBadNotGood, Win Butler of Arcade Fire performing as DJ Windows 98, Benoit & Sergio, Slander, and multiple others.
Don't be the guy that misses out on one of the best Music Festivals of the year. (Nobody likes that guy.) Get your tickets now, people! We'll see all of you cool cats soon.
Comments
comments