It's Time To Get Down With Ash Riser & The Cause.
It's easy to write about music when you're truly a fan of what you're writing of. I can't think of an artist that has piqued my interest more in recent years than LA bred musician/producer Ash Riser. Personally, as a dude who grew up on Classic Rock and Hip Hop then found my way into Electronic music, I immediately became a fan of the man who said, "I Was destined to wonder through this bullshit aimlessly." His musical saga through contemporary music spans all genres and his influence reaches groups of fans in ways not many other artists can. From playing guitar and singing in rock bands, to making hip hop beats and rapping, to DJing in clubs and producing electronic music, Ash is modern day music Renaissance man. He's continued to carve his own path through the industry and has been able to push the boundaries of music by using his many talents and influences…. all while never compromising his creativity or control over his own destiny. In a time where everything is played so safe, Ash is a rebel and he's finally found his Cause. He's chosen a microphone and a guitar over CDJ's and flashing lights.
On the heels of his first single "On My Mind", I reached out and asked if he'd take some time and answer a few questions about Ash Riser and The Cause.
Ash Riser And The Cause – On My Mind | Download |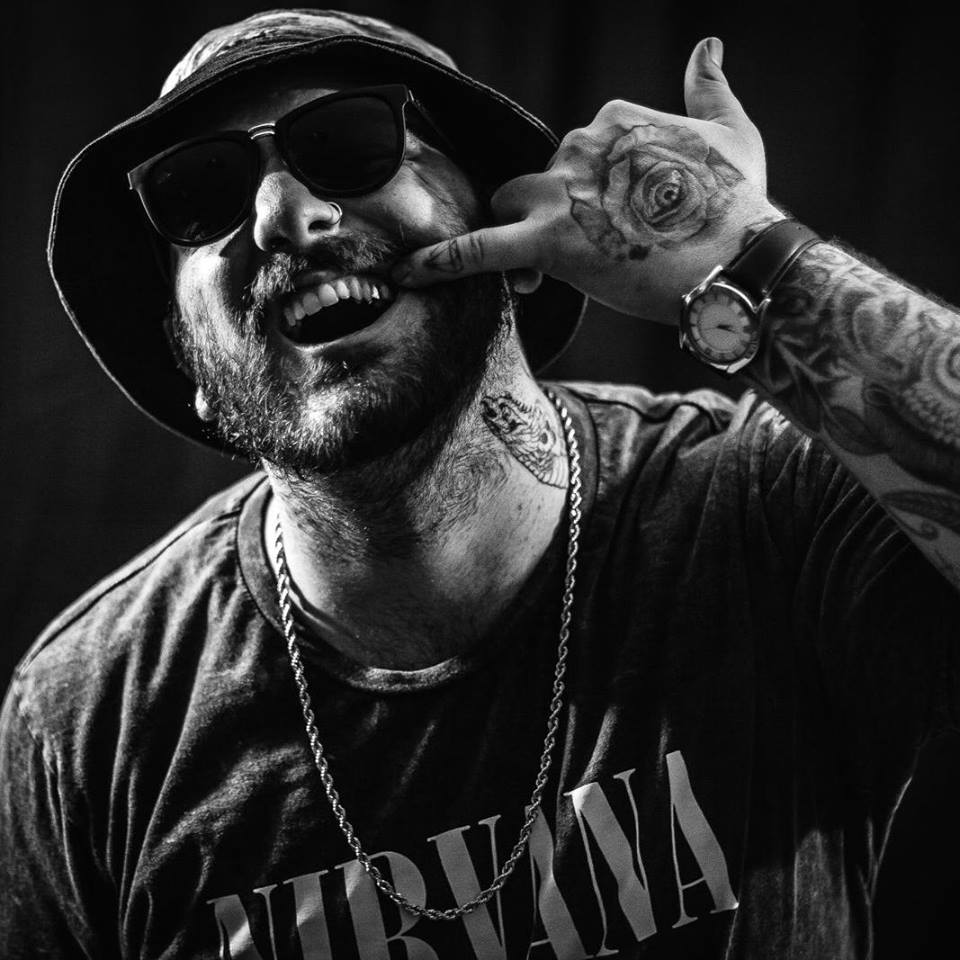 TSS: Hey Ash how is everything in your world? A lot of new things are happening for you these days it seems.
Ash Riser: Ya man I'm just really happy to be making music I love with people I love. It's a great feeling to finally get back to my roots or rock and roll music after all these years.
TSS: I started following you after the video for "Down" dropped and you released Ash Riser vs The World on Buygore Records. I was A) Blown away by the song and video because I've never heard rock and hip hop blended like that. And B) I was surprised it was released on Buygore because it's Borgore's label and they are mostly known for gnarly EDM. How did you find yourself with Buygore and how did that project come about?
Ash Riser: Steven Pahel (my manager) is label manager at Buygore. At the time they were building a team and wanted me to be their non EDM act. I saw the growth in Ookay and Kennedy when they commuted to Buygore and I knew it was a good move.
Ash Riser – VS THE World Part 1&2 | Download |
TSS: It's been a while since that Ash Riser Vs The World. After that dropped and time went on I became a fan of the EDM songs you started releasing like "Waiting For You" and "Nollie" What was the mindset of going from Ash Riser Vs The World, which was more of a hip hop/rock project, into producing mostly EDM tracks?
Ash Riser: Honestly, I knew I could be a contender in the festival bass music scene, and Steven and I really did that as a joke more or less to get more followers on social networks. I knew if I sang on my EDM it would get plays, and I could move on from there. Which I have. 99% of the time I do shit to prove people wrong. Straight up, that's what I did.
Ash Riser – "Waiting On You" | Download |
Ash Riser – "Ash Riser – "Nollie" (Feat Walt Grizzly) " | Download |
TSS: This brings us to now, where you're no longer with Buygore records. From everything I've read it was an amicable departure since you wanted to pursue a new lane in music. What started the process of you stepping back from EDM/DJing and going back to making more rock songs with a full-fledged band?
Ash Riser: Ya no love lost. Steven is still my manager (as well as label manager for Buygore) and did so much for the growth of my career.I'll never forget that. Borgore was really understanding. I love him for real. I just needed to be me. I've experimented so much with my music, hip hop, bass, rock, soul- I wanted to settle down on my career and really focus on what I wanted. I'm 25, I have done a lot,but I'm not ok with getting mine off of other people's coat tails. Like the shit I did with Kendrick is legendary, but I can't die with that being my legacy… If that makes sense. I'm trying to make an imprint. My wave.
TSS: Now you have the full band of "Ash Riser and The Cause" and released the first official single with called "On My Mind." How did the band come together and how did the writing for that song go?
Ash Riser: Welllllll so like. I've been plotting this for years. I mean since I was 19-20, different name though. Everything was going so well for me as a producer DJ rapper artist, fuckin' blunt roller, what ever. I wanted to do what made me happy. I actually wrote on my mind with a guitar and programmed the drums and bass in Ableton. My bass player (Branden Bullinger) left working at TMZ right when I made the leap of faith to chase my real dream. We've been through a lot and even toured together,so he was the first person I called. Zacc West was in the Darlings, also another old friend from home. He hopped on after he heard the records and the chemistry was right. It's dope cause Ernie,Zacc and Branden are family. Whateever happens happens for the better good of the cause. We know that.
TSS: What's the plan for The Cause? When can we expect a full body of music and when can we start seeing the band live?
Ash Riser: Feb 28th at the smell in LA! All ages $5 We're gonna drop an EP soon or keep the singles. The visuals I'm planning are insane. I want to leave a piece of art not just mp3s. We're trying to headline bans too coachella, I want us to be everywhere. The only thing in my way is myself. So fuck that we're gonna go all the way.
TSS: What can we expect from the live show? What's your rig set up now? What are you using in the studio these days?
Ash Riser: Just drums bass two guitars and vocals, I'm just being as organic as possible. Nothing really new in the studio just different art. The show is turnt up, real and controlled chaos. I'm really excited to do this and show the world what I'm really capable of doing.
TSS: You put out two amazing covers since you started going back to the well with live instruments, rock and hip hop. A cover of Amy Winehouse's classic "You Know I'm No Good" and Travis Scott's "Drugs You Should Try Them". Both are really well done and well produced. What inspired you to do those covers and how did you go about making them your own?
Ash Riser: Amy Winehouse was a no brainer. I did that cover years ago,but this time I was able to bring it to life. She was amazing and that song screamed at me. Especially from the males perspective, I hadn't heard that done. The Travis Scott cover… I was drunk as fuck at 5 am and did it all in one take cause I love Travis Scott's music. It just happened I guess. No real pre meditation.
Ash Riser – "Amy Winehouse – You Know I'm No Good (Ash Riser and The Cause Cover)" | Download |
Ash Riser – "Travis Scott – Drugs You Should Try (Ash Riser Cover)" | Download |
TSS: You said you'll still release electronic music under your DJ name Ashtrobot. Can we expect any music there soon and what can we expect?
Ash Riser: Ya I'm fuckin with some dope shit. Weird bass music shit. Y'all will hear it soon. It's not my main focus,but it's always gonna happen. I can't escape bass music cause I love it.
TSS: I listen to a lot of the tracks you've been featured on with TDE artists. You've made tracks with Kendrick and Ab-Soul, How did those records and relationships come together? What's it like seeing them rise to the level there at now and you can you hear any of your influence in their work? Anything new in the works?
Ash Riser: It's not weird cause I knew how big they'd all be from day one. I grew up with Ali, met Kendrick while he was making overly dedicated, then we just kept working. I was actually on an alternative version of "I" that wasn't released.
I can't say much but I can say Kendrick's new album is next level as fuck, and I may or may not be on it.
Kendrick Lamar – Ronald Reagan Era ft. Ash Riser & RZA" |
Kendrick Lamar – Keisha's Song ft. Ash Riser" |
TSS: You've been playing in rock bands, singing, rapping, DJing and producing music since you were a kid. How did you get so deep into music? What where you listening to growing up that helped you shape your sound now?
Ash Riser: My mom put me on game. She showed me all the bands I love today. X, Beastie Boys, Led Zeppelin, The Clash… all that. I grew up in a musical and artistic household. I was really blessed to have my mother to have her support.
TSS: What's your current feeling on EDM? Also, what are your feelings about Rock and Roll scene right now? Hip Hop too…How do you feel about music overall?
Ash Riser: I think everyone is in their rightful place. I can't hate on anyone. Get your money you know? Or make the art that makes you happy. If you can do both you're in the right place.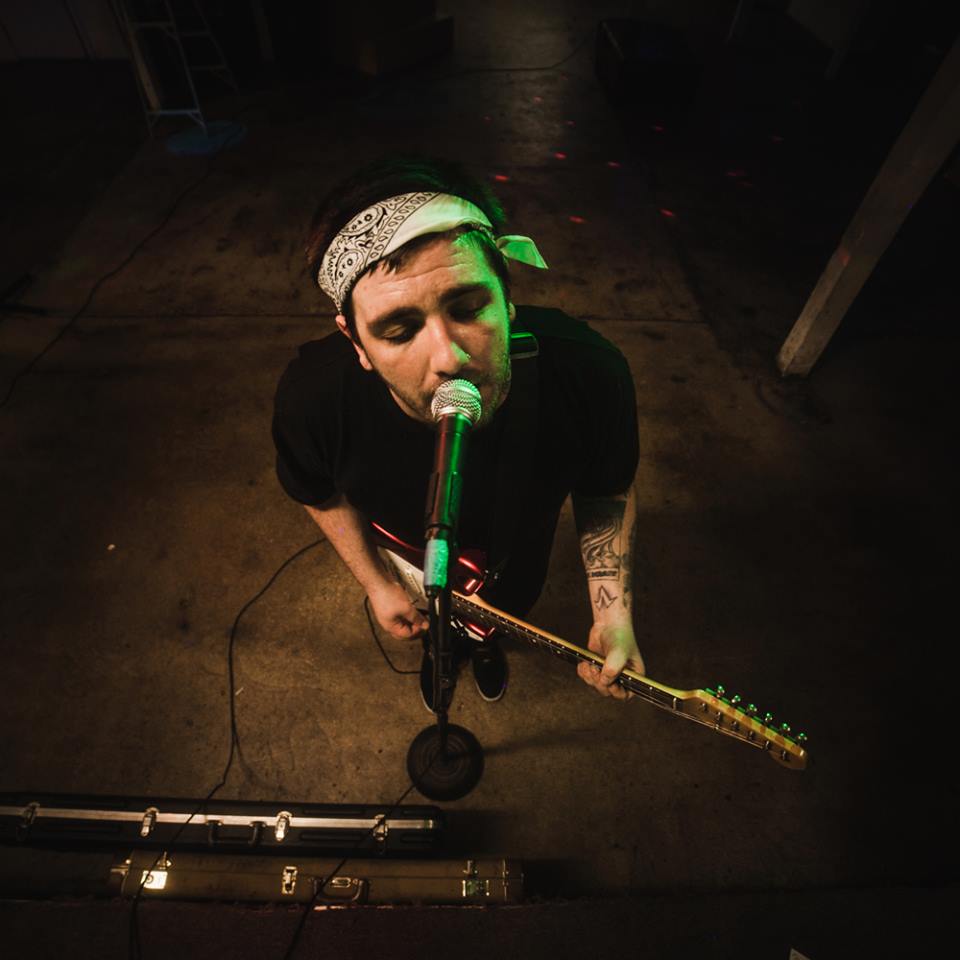 TSS: You're heavyweight smoker as I'm told. What's your favorite strain right now? Favorite method of smoking?
Ash Riser: OG Kush. Backwoods or Raws. I hate bongs
TSS: If you could collaborate or work with anyone for your debut album who would it be and do you think you can make it happen?
Ash Riser: Rick Rubin, Jack White's Chris Choi, Swindle, and Kanye. Cause why the fuck not?
TSS: Festival season is coming up. If you could jump on a lineup this year which one would it be?
Ash Riser: Coachella. I won't go until I play and I really want to experience that.
TSS: What would be your dream tour? You're co headlining and you get to bring 2 openers. They can be going today, broken up or even dead…it's your tour.
Ash Riser: James brown and the MARS VOLTA
TSS: Where's the best place in LA to get a burrito? I'm hungry.
Ash Riser: The trucks out here are the truth man. Fuck around and hit a random taco truck and you'll strike gold. I promise you.
TSS: Working on any new merch? Would love to get the exclusive on some first edition Ash Riser and The Cause gear.
Ash Riser: Man, I don't know. Maybe like beer kozees.
TSS: Who is someone people would be surprised to know you are a fan of
Ash Riser: Drake. HAHAHAHA I talk hella shit but he's cold.
TSS: Thing in the news that pisses you off the most?
Ash Riser: Bullshit that distracts us from the real news.The shit that I hate about the news is the stupid fuckin' shit they fill time with because "people" can't cope with how shit really is.
TSS: Link me the funniest thing you've seen on the internet today.
Ash Riser: This video of this kid walking in his house talking shit on vine. So good "what's up fuckers!!!"
TSS: Question for The Cause. What are you names? What where you doing before joining The Cause? How did you join the band? What are you bringing to the table?
The Cause: Zacc west (guitar) Branden Bullinger (bass) Ernie Macias (drums) Ash Riser (guitar vocals.) It was just the right time to do it really.
TSS: Why should people be down for The Cause?
Ash Riser & The Cause: Cause it's about expressing yourself as the creative human you are. The cause is just a movement of positivity and havi'n fun. Do you, wake up. I just want this band to be remembered like the greats I grew up on. We're really tryna make our mark. People should be down because individuality is key, and we're about that. I want a fan base of positive people. Anyone who wants to be down can be down with the cause.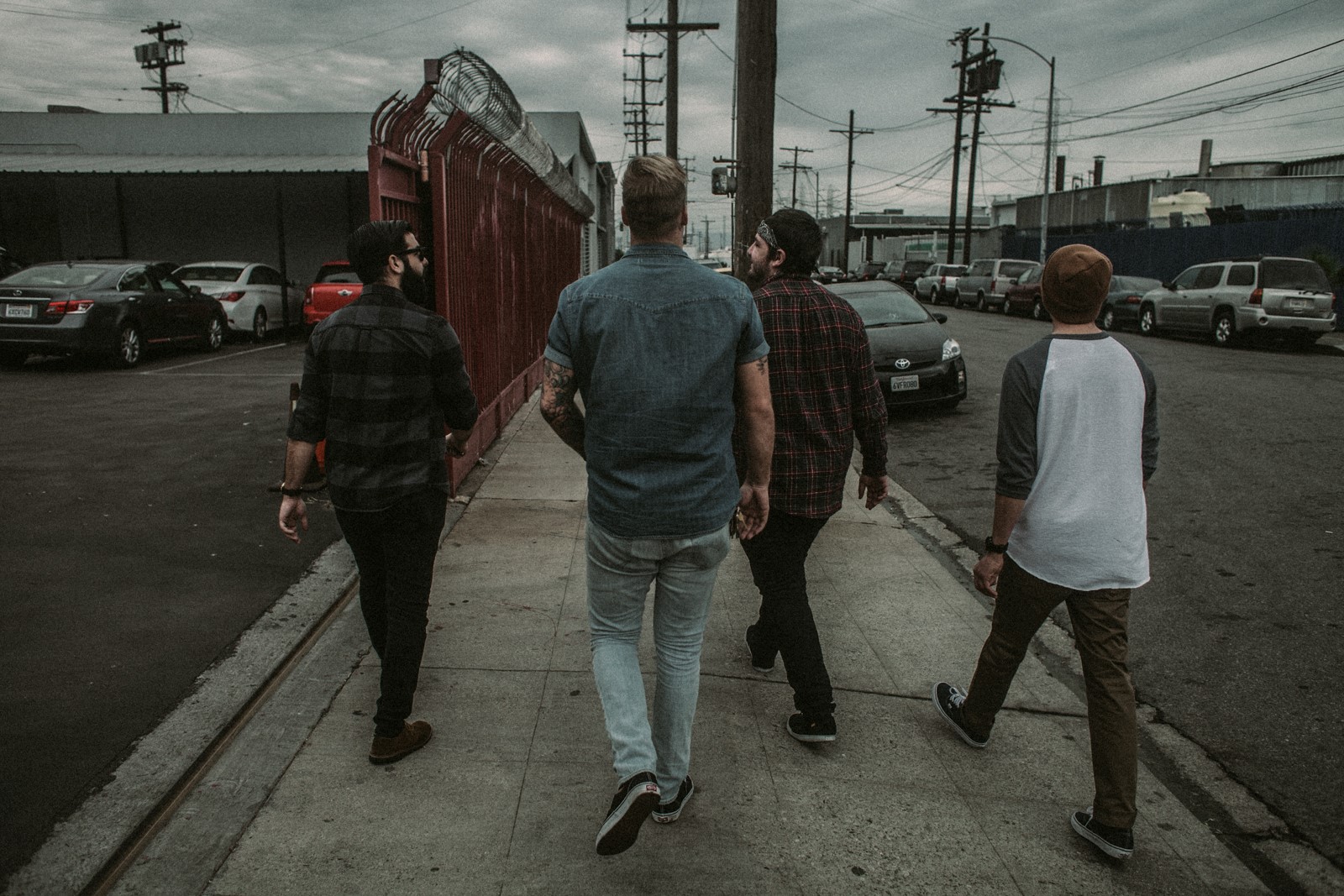 "Follow" Ash Riser And The Cause: | Facebook | Twitter | Soundcloud |
Comments
comments