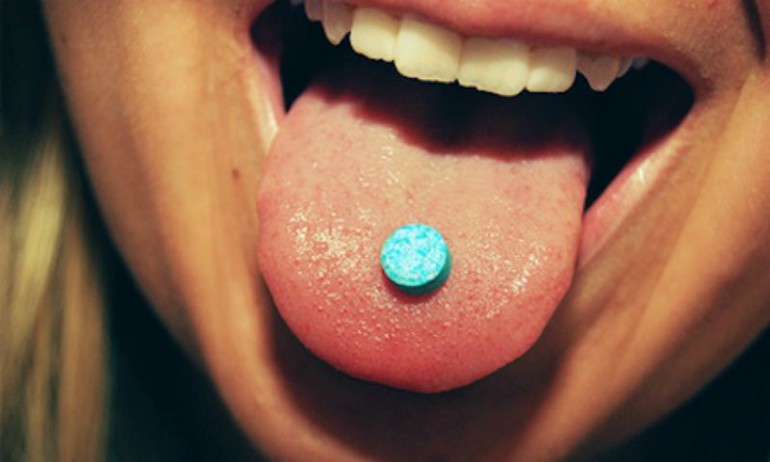 You've seen one PSA, you've seen them all right? The scare tactics, the outlandish and the dam-right pathetic, so called drug informing public service announcements, that are pissing more people off than potentially helping. Well the Toronto Police have tried their hand at one, and they have hit the nail on the head.
In the wake of the tragic deaths at last years VELD Festival, Toronto Police Department have teamed up with late night talk show host Craig Ferguson, to shed light on what's really in your Molly. The PSA is clean of cheesy acting and unrealistic realities, and instead is full of very accurate truths that even a Toronto dealer agreed with. We'll call him Steve

A recent Toronto Police seizure of 36,000 MDMA pills, showed that 26,000 contained methamphetamine.
The reality is that what you're taking is likely not what you think. Although not all MDMA will contain the addition of alien substances such as methamphetamine or bath salts, it's more common than your dealer would lead you to believe. "It's totally true," Steve confirms. "But speed (amphetamine) is more often used. It makes pills seem more potent to the user and is cheaper, so you can use less MDMA crystal."
Steve goes on to confirm that the cleanliness of the lab in the video is very unrealistic, and that a real lab would be much dirtier.
If you've read this far, it's possible that you yourself or someone you know has used Molly before. And quite frankly, whether you have or not is none of our business. We do care, and we hate having to publish drug related incidents and deaths.
Plain and simple, if you do take drugs, take the proper precautions, and if you need help never hesitate to ask for it. STAY SAFE!
Source: THUMP
Comments
comments