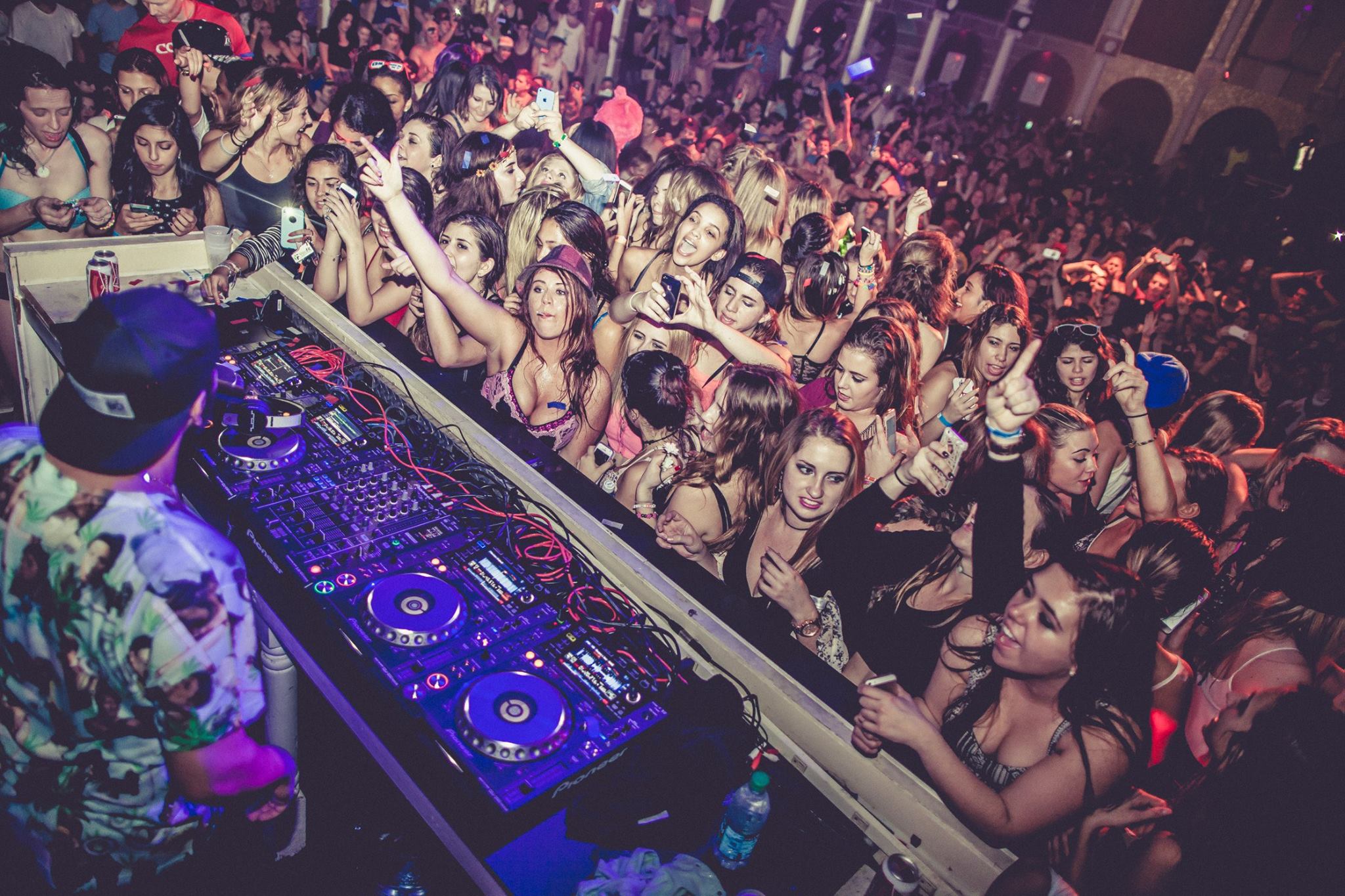 The question stands. Can you squad with us?
Watch the ratchetivities ensue as Borgore takes on Tampa and Tallahassee for the first chapter of 'The Buygore Show' tour. Photo and video by Mr650.tv.
Key Moments:
0:56 – that crazy naked chick everyone was talking about last week.
1:08 – a handful of very respectable girls making their fathers proud on stage.
1:39 – fail by Ookay.
1:46 – someone stealing Borgore's shoe.
2:00 – white girl twerk cringe.
2:25 – TITTIES!.
Safe to say that dubstep is still alive and better than ever and that Borgore still effortlessly posses the ability to turn a club show into a house party. Come squad with us by grabbing the Squad Lord's latest compilation album featuring Dotcom, Ookay, Jauz, Shaygray, and more!
Borgore – The Buygore Album | iTunes|
Booty is life, and Borgore keeps our booty wanting needs on check thanks his very own hashtag #BootyForBorgore via Twitter. If you're looking to catch some live twerking action to filthy dubstep be sure to check out the remaining 'Buygore Show' tour dates below.
The Buygore Show Tour | Tickets |
Jan 28 Virginia Beach, VA at Peabody's
Jan 29 Washington DC at 9:30 Club
Jan 30 Boston, MA at Royale Nightclub
Jan 31 Philadelphia, PA at Soundgarden
Feb 02 State College, PA at Levels
Feb 03 Ottawa, Canada at Barrymore's Music Hall
Feb 04 Montreal, Canada at SAT
Feb 05 Toronto, Canada at Tattoo
Feb 06 Royal Oak, MI at Royal Oak Music Theatre
Feb 07 Chicago, IL at Concord Music Hall
Feb 10 Boulder, CO at Fox Theatre
Feb 11 Denver, CO at Ogden Tehatre
Feb 12 Park City, UT at Park City Live
Feb 13 San Jose, CA at Events Center
Feb 14 Los Angeles, CA at Shrine Expo Hall
Feb 15 Las Vegas, NV at LiFE Nightclub at SLS
Feb 17 Winnipeg, AB at DISTRICT STOP
Feb 19 Victoria, BC at DISTRIKT
Feb 20 Vancouver, BC at Celebrities
Feb 21 Seattle, WA at Showbox SoDo
Mar 06 Banff, AB at Aurora
Mar 07 Edmonton, AB at World Waterpark
Mar 13 Miami, FL at Mansion
"Follow" Borgore: | Facebook | Twitter | SoundCloud |
Comments
comments