Snowglobe is one of the festivals I look most forward to every year, and after seeing this years lineup, I absolutely couldn't wait. When the end of December rolled around, I started packing up all of my warmest clothing, and began the trek to beautiful Lake Tahoe, California. Below are some of my favorite acts from the festival as well as a general review of this years festival as a whole.
Top 6 Sets:
---
Flume

After having possibly the biggest year of any electronic music, Flume made the journey to Snowglobe to help us ring in the new year in the best possible way. From the whole crowd singing along to his world-renowned remix of Lorde's 'Tennis Court' to the new year being rang in with his incredible remix of fellow Snowglobe performer Disclosure's 'U and Me', Flume's set was nothing short of amazing. The vibes that he brought were the perfect way to conclude the festival and kick of the new year, especially following his much heavier hitting set in the Sierra Tent as What So Not only an hour prior.
---
G Jones
Photo: Snowglobe
Huge basslines were just what we needed to help kick off day one, and G Jones supplied more than enough of those to keep us dancing until our feet hurt. Sprinkle in some classic hip-hop here and there, and you got one of the most hype sets of the festival.
---
Branchez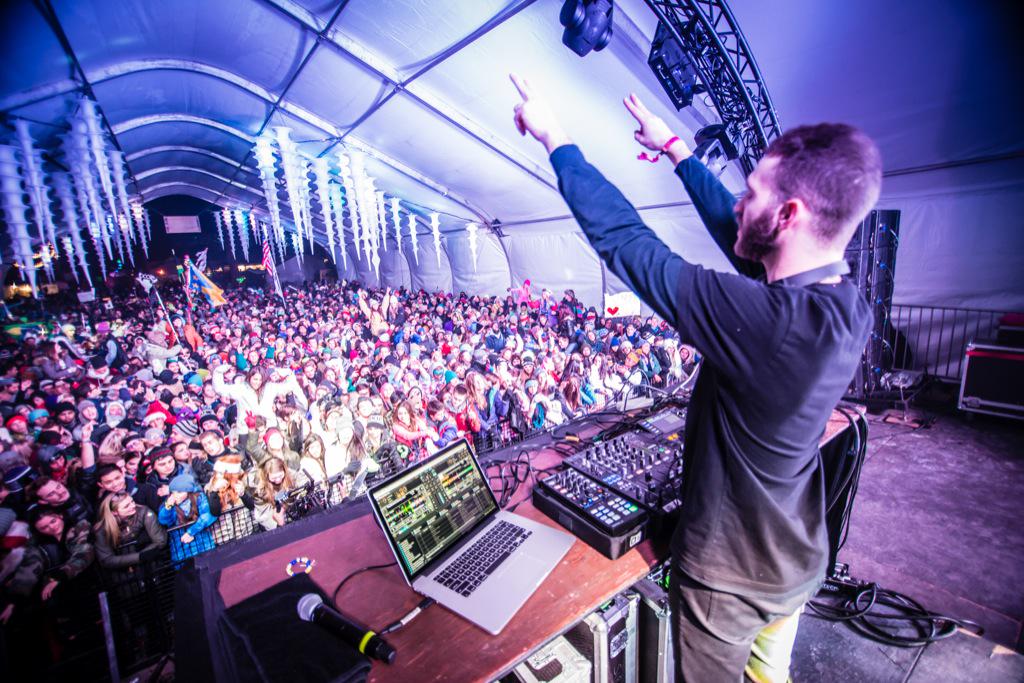 Photo: Andrew Jorgensen
After listening to Branchez tunes for the past few years, I was ecstatic to finally catch him live. Let me tell you, he did not disappoint. His set brought a ton of hyped up trap music which blended perfectly with own productions such as his High You Are remix which had the entire Sierra Tent singing along.
---
Party Favor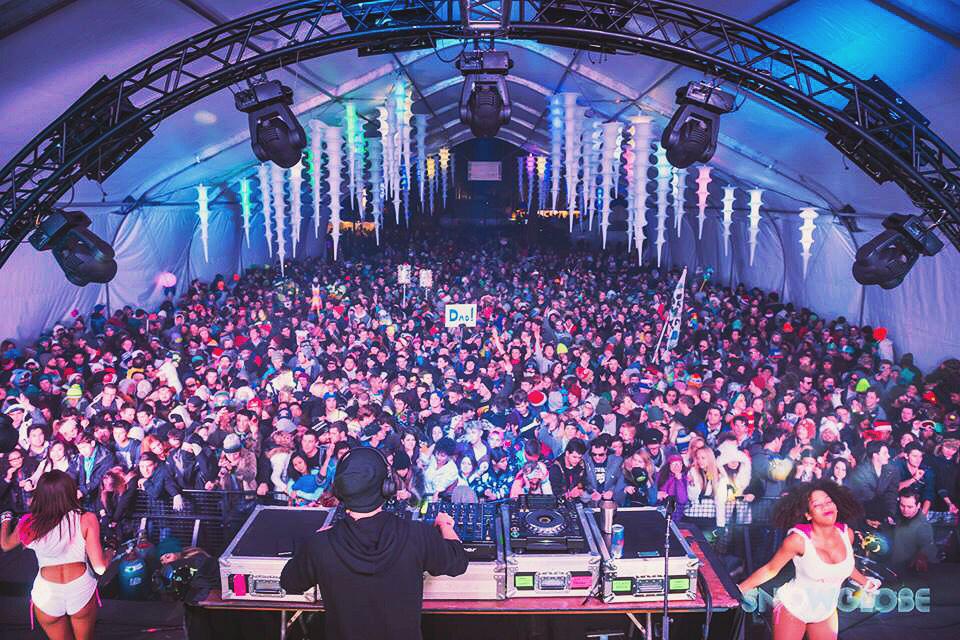 Photo: Snowglobe
Having seen Party Favor play a few times recently, I kinda had an idea or what to expect from his set coming in. I don't think the crowd was equally prepared however, as his flawless mixing of 100 bpm electronic heat with hit rap records constantly caught people off guard and brought forth gasps of joy and excitement. I can tell you right now that I have never seen so many people concurrently yell "Bad Bitches is the only thing that I like" than when he dropped his remix of Rae Sremmurd's 'No Type' — it was insane.
---
Porter Robinson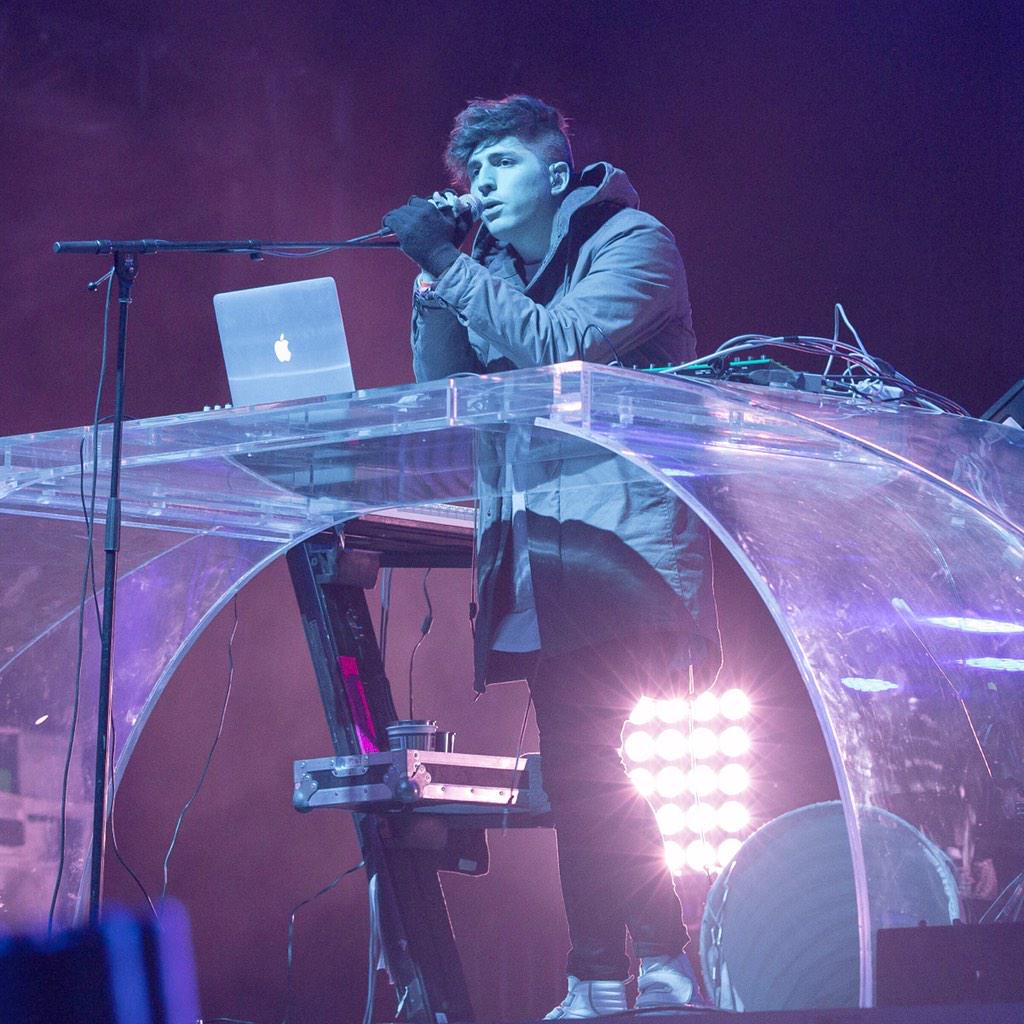 If you haven't yet had the chance to experience Porter's live show, you are seriously missing out. The man is a pure genius, and experiencing his musical brilliance in a live setting is an unparalleled experience. Even in the 20 degree weather which he performed, Porter warmed the souls of everyone with job dropping renditions of Language, Sad Machine & many more tracks that warmed our soul. Not only was the set absolutely incredible, but it was amazing seeing all of the attendees that expected to see a Porter electro set, and were instead blown away by his live performance.
---
Odesza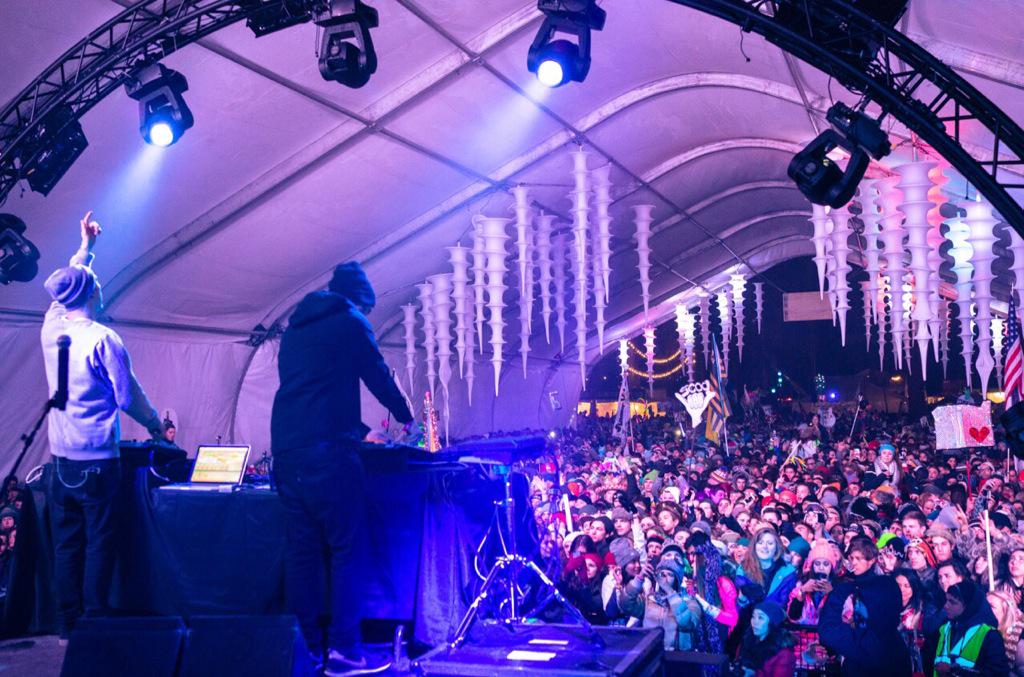 Photo: Fomo Media
Speaking of incredible live performances, Odesza completely blew my mind with their headlining set in the Sierra Tent. In addition to playing all of their hits and their In Return album, they completely caught me off guard when they covered other hit tracks such as Zhu's world famous 'Faded'. There were so many people in the Sierra tent that it actually overflowed almost all the way to the main stage. When you have thousands of people in addition to the capacity of a tent singing along to a track in unison, its pretty damn special.
---
---
Event Overview
This was our third year attending Snowglobe, and it was by far the best year yet. Setting up an outdoor festival in December in a location that is renowned for its snowfall is no simple task, yet in their fourth year, the Snowglobe crew really perfected the art. Although the festival is unique in that it doesn't offer onsite parking, the plethora of shuttles to and from the event more than made up for it. The lineup this year was nothing short of incredible, and it provided music fans of all genres with plenty to look forward to. Not only was the original lineup stacked, but surprise guests What So Not and Thomas Jack were anything but lackluster. The official festival afterparties were absolutely killer as well, and came with some special surprises of their own (did we mention that Porter Robinson played an unannounced back to back set with Odesza at their afterparty?). All in all, Snowglobe this year was a one of a kind experience, and we cannot wait to be back in the cold with everyone next year!
Comments
comments