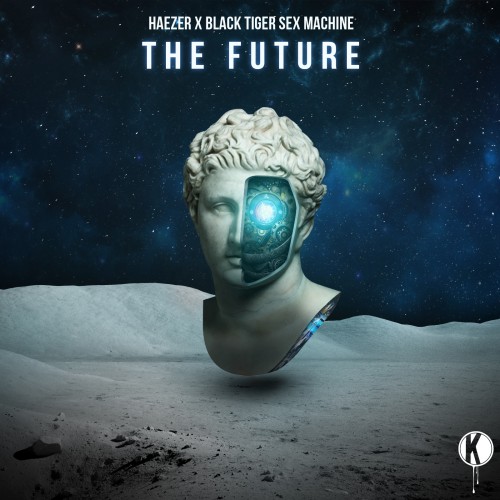 South African producer Haezer and our Canadian homies Black Tiger Sex Machine have teamed up to bring you 'The Future,' an intercontinental electro house single of epic proportions. From the second this track begins, you can feel the energy building to the nasty robot drop. These guys are crazy talented producers all around, and we got the chance to catch up with Haezer, who told us about the EDM scene in South Africa, as well as how this track came to be. Check out 'The Future' and our interview below, and be sure to show both Haezer and BTSM some love on their socials.
Black Tiger Sex Machine & Haezer – The Future | iTunes |
How did you guys (BTSM and Haezer) first meet each other?
We've been in contact via email since 2012 and met in person when BTSM came down to South Africa for a tour. They stayed for two weeks. We had a solid hang out and became close friends.
What was the creative process like for this collab? Who was responsible for what?
We've already done the 'More' collab, which did very well, and while they were down in Cape Town we chatted about both our careers a lot and decided to do another collab.
I had just finished a track that i wanted to release on Kannibalen. I also had an idea for a collab track with them and sent them both. I was very surprised when they said they wanted to use both tracks and take it to another level for a collaboration. At first, I wasn't sure. But when Patrick sent me a little sample of his idea for the track i was blown away. It was almost obvious, but i never thought of the track in that way and it worked! So, I gave them all the stems and they did a terrific job. I think it's important that a collab is a 50/50 effort, and we work really well together, and so 'The Future' was born.
How did you make that crazy bass sound, is that a sample of someone's voice?
I work in Reason and there's a synth called Thor. I used that synth to make the crazy robot sound with maybe 7 layers of automation. Without the automation it would sound super thin and stupid, but the automation gives it the human voice element.
Which city is cooler, Montreal or Cape Town?
Well, sadly I haven't been to Montreal so I'll leave this answer to BTSM. But from the sad, almost teary glares i got from BTSM when they had to leave Cape Town, I can only assume ;)
What's the music scene like in South Africa? Any names in the EDM scene there we should be checking out?
South Africa is a very exciting place to be music-wise. I think the industry can't keep up with the amount of producers coming up, and hopefully the clubs and promoters will start pushing the upcoming producers more to put them in the spotlight.
There are not a lot of places to play in South Africa if you're not a mainstream DJ. I mostly play Cape Town, Johannesburg, Pretoria, Durban and Port Elizabeth. There's not much of a scene in the other cities. Hopefully this will change within the next five years. But the fans in South Africa are very loyal and support the local talent like nowhere else in the world.
Acts to look out for in the EDM scene are Sibot, Muzi, Das Kapital, Christian Tiger School, Fever Trails and Felix Laband. South Africa is booming with hip hop at the moment and I know it's not EDM, but it's worth a mention. Acts like Casper Nyovest, Ricky Rick, Okmalumkoolkat and the boyz 'n bucks crew are blowing up, and the production for these acts are of international standard, if not better, because of it's innovative style and uniqueness.
What else is in the pipeline for you in the near future?
I have a lot of collaborations in the pipeline. I'm working on a interesting project with SBCR (Bob Rifo from Bloody Beetroots). More info on that soon. Collaborations with Bart B More and Trumpdisco are also in process. But 2015 is not just about collaborations, and I will be releasing more singles this year, instead of 6 track EPs.
"Follow" Haezer: | Facebook | Twitter | Soundcloud |
"Follow" Black Tiger Sex Machine: | Facebook | Twitter | Soundcloud |
Comments
comments