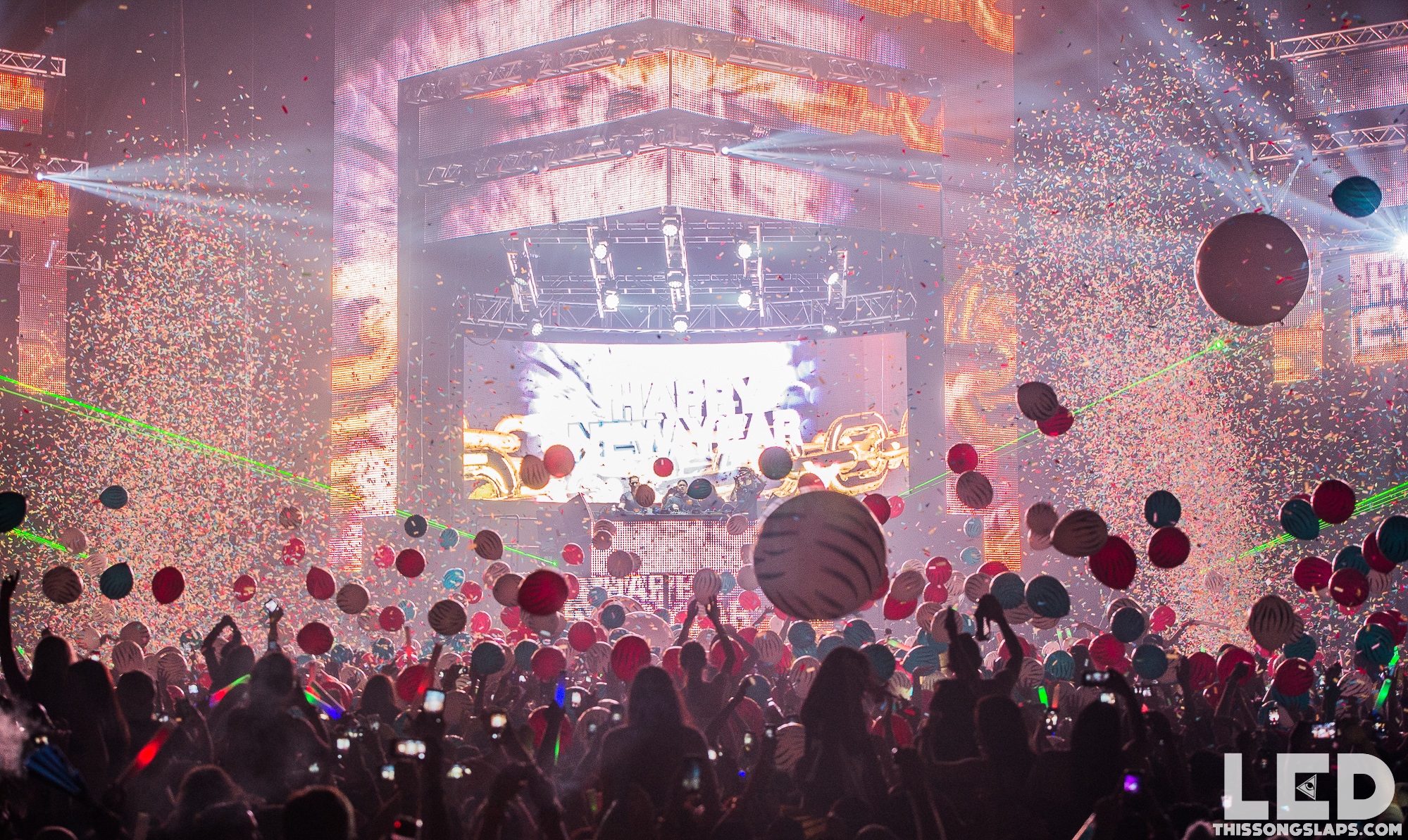 Photo Credit: Kyle Fino (ThisSongSlaps.com)

The pressure is always immense to have a good time on New Years. Just a few nights back in San Diego's Valley View Casino Center, those at OMFG NYE! San Diego rang in 2015 with an array of live music. This years OMFG! NYE San Diego 2015 was extended into a three day event, offering concert-goers a more fruitful experience. This years main room exhibited an upscale production with extra large LED panels covering the whole DJ booth with multiple laser projectors installed on each side of the stage. Acts for this three day event, which boasted a 16,000 capacity venue and kicked off at 9 PM each night, included massive acts such as Hardwell, Madeon, Tiesto, Deorro, Eric Prydz, and many more.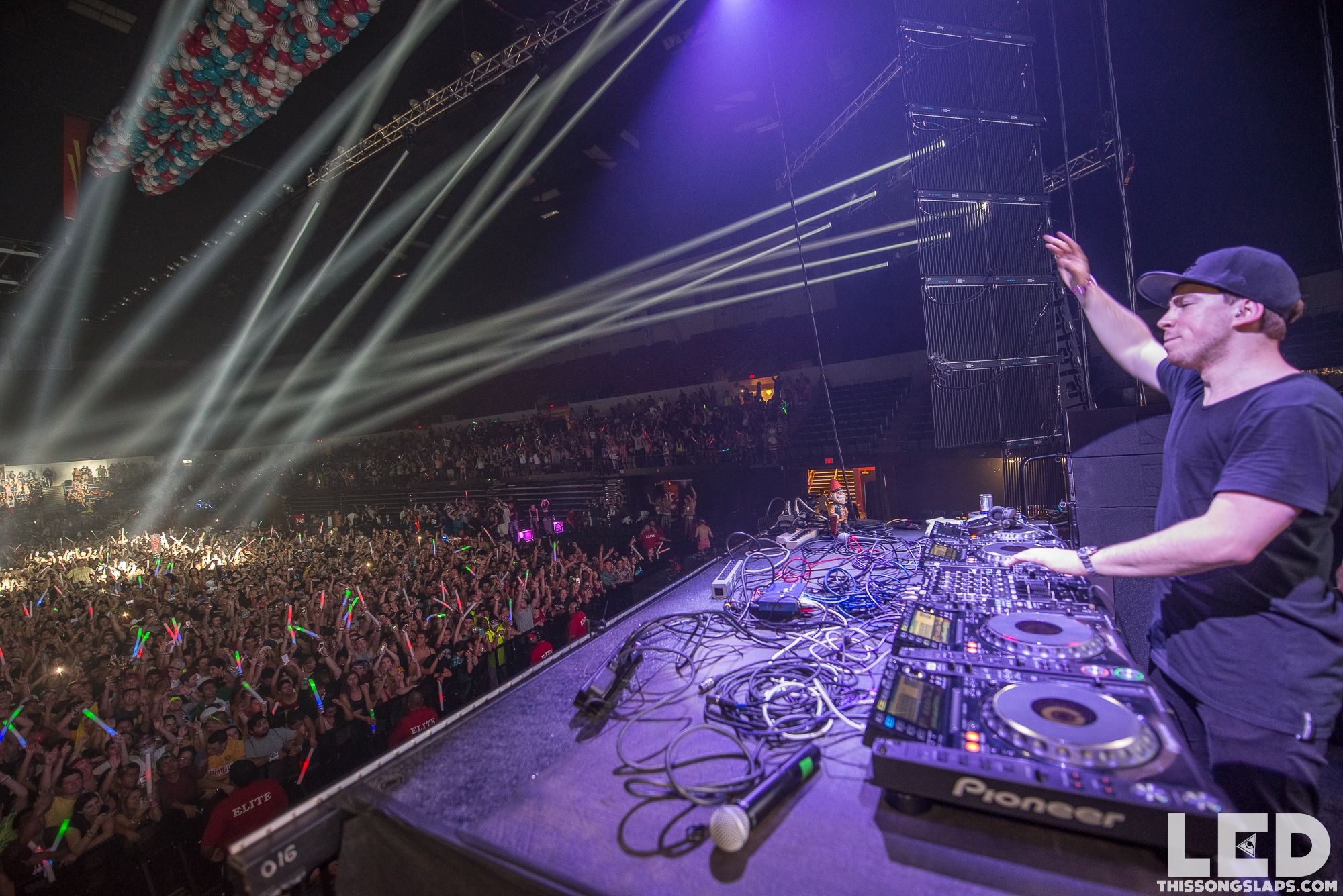 Day one began with performances from Anna Lunoe, Botnek, Whatsonot, Hoodboi B2B Falcons, and Dyro. I started off my night with one of my personal favorite, the Canadian duo Botnek. Playing their original tracks "Vikings" and "KRMT," Botnek surely got the party started and the crowd pumped. But it wasn't until they dropped their remix of The Chainsmokers "#SELFIE" when everyone was fist pumping and jumping with excitement. Next up was What So Not, bringing us a variety of genres to the mainstage — from [deep/future???] vibes of "Take U There" Tchami's remix, to [trap??? enter correct genre here] sounds of What So Not's original track "High You Are" Branchez remix. Big act performances by Madeon, Hardwell, Bassjackers, and Dyro took the stage ending our night with high energy Electro House.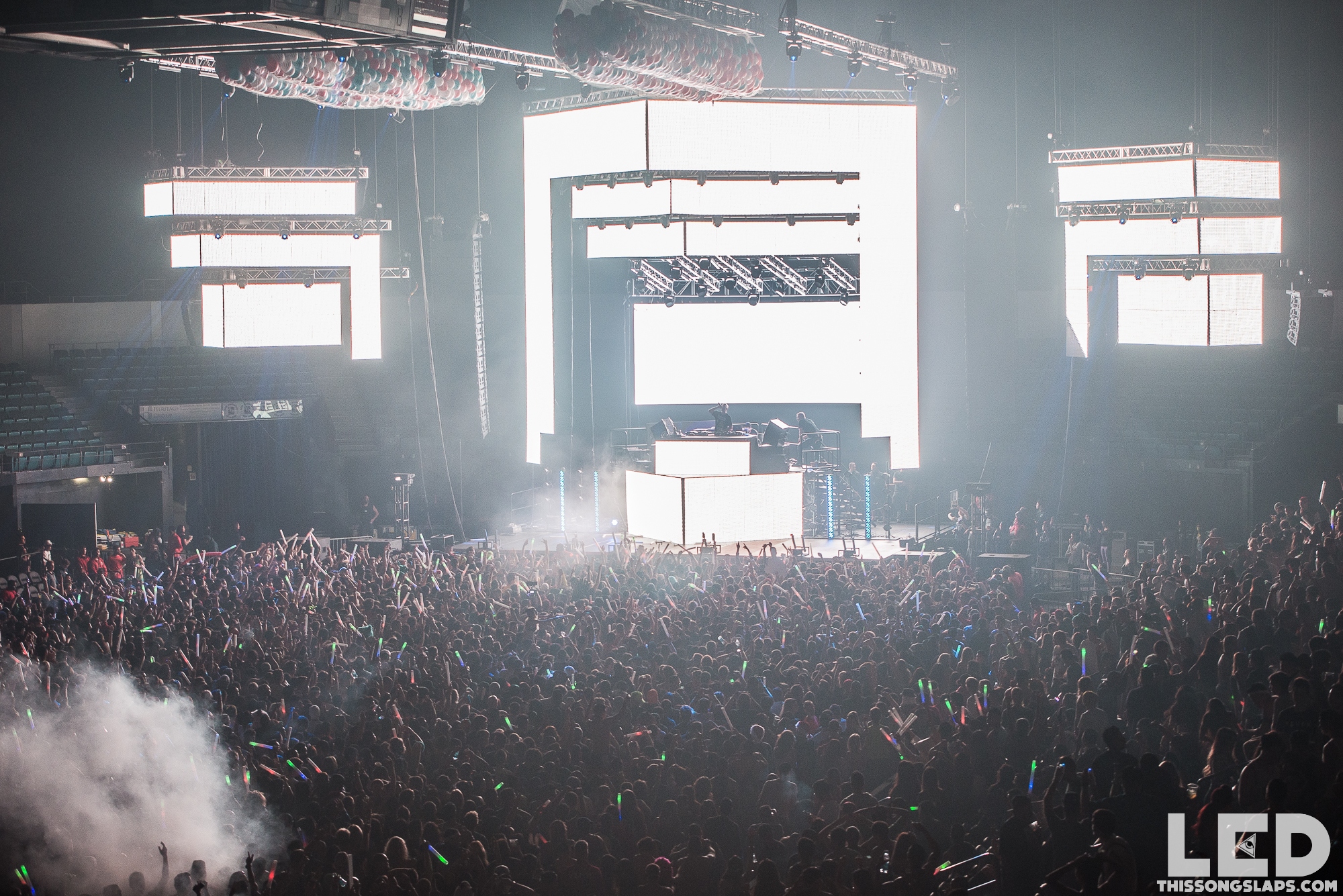 For day two, I arrived at the venue just in time to catch Bro Safari. One memorable moment was when he played his trap remix of Biggie's "Suicidal Thoughts" which caused the whole crowd to sing along to the classic tune. I decided to stay in the main room for TJR and Flosstradamus. TJR sure took us on a musical journey–going a little deeper with Jauz's "Feel The Volume" and hitting us with some banging Electro House with his collab with VINAI "Bounce." By the time I had went to the zoo stage to catch Trippy Turtle, the place was insanely packed. It took me by surprise to see the amount of people he brought to the smaller stage. "The Zoo" was a secluded room to the right side of the main stage. With limited space and small entrances, line to enter The Zoo was lengthy and seemed forever to pass. Production was kept at minimal with only a slight shade of green glowing behind the DJ booth. Trippy played a stunning set, playing his newest track "FoFo" sampling various vocals from Big Sean, Drake, and O.T. Genasis. This genre-defying act was the closest you could get to in terms of electronic music infused with r&b and hip-hop feel. Although I missed more than half of Trippy's set, it was still my favorite set of the night.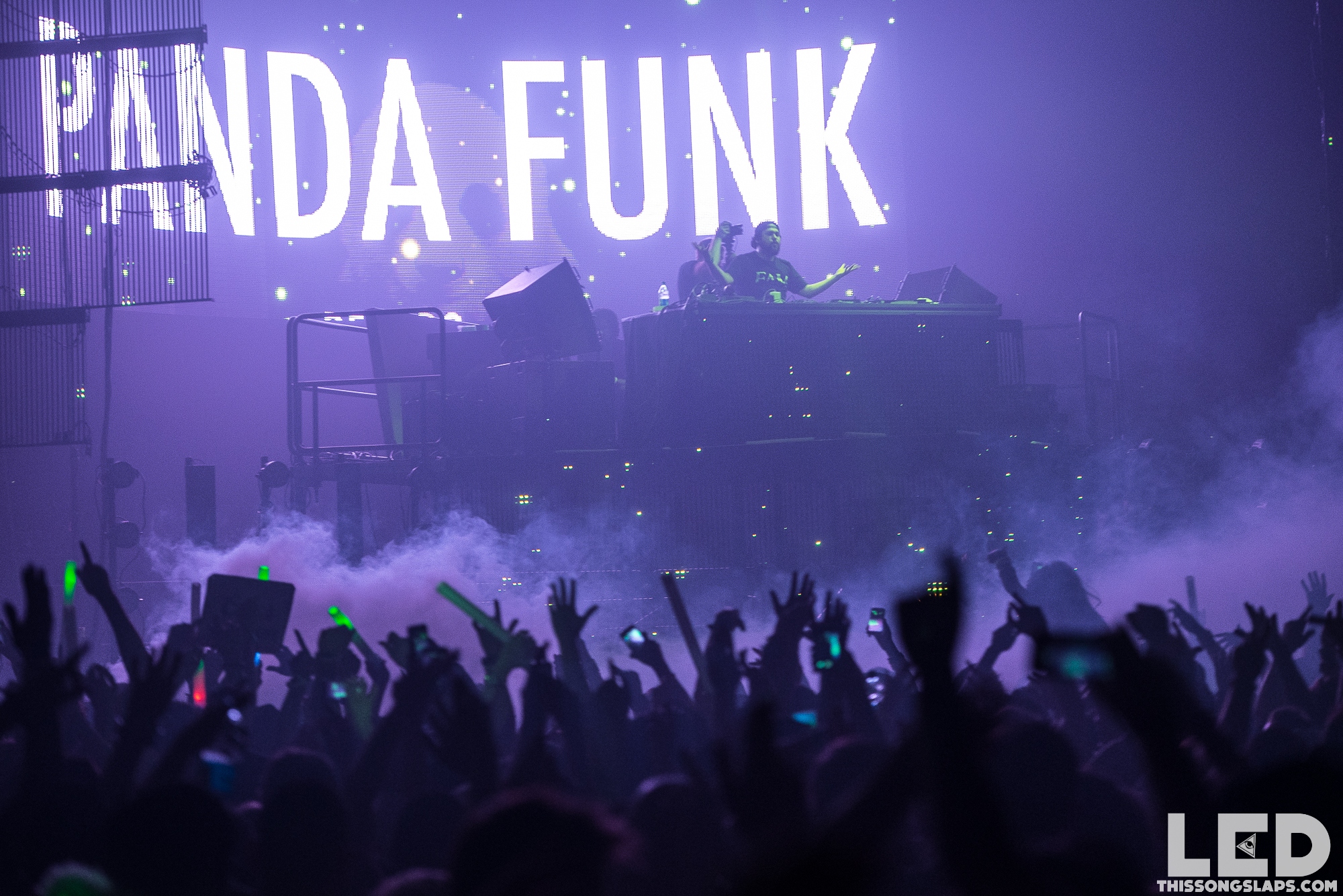 My last day of OMFG! NYE San Diego started off with some trap by San Diego based producer Ookay. With the recent release of his new 'Ghost' EP, his performance was set to be one of the best from the night, and he did not disappoint. Some of my favorites were his remix of The Chainsmokers' "Kanye" and his collaboration with Showtek "Bouncer." GTA took the midnight slot and continued the night with trap-heavy tunes. His skillful transitions prepped the crowd for countdown into the new year. LED panels flashed with numbers counting down until clock struck 12. Massive amounts of balloons and confetti filled the air as we welcomed 2015 in a spectacular fashion. GTA continued to drop a variety of trap and Moombahton for the last 15 minutes of his set, keeping the whole crowd on its feet. The massive energy of the crowd was kicked into even a higher gear by Panda Funk's Deorro. He played an energetic mix of Progressive and Electro House–some of my favorites "Five Hours" and "Yee."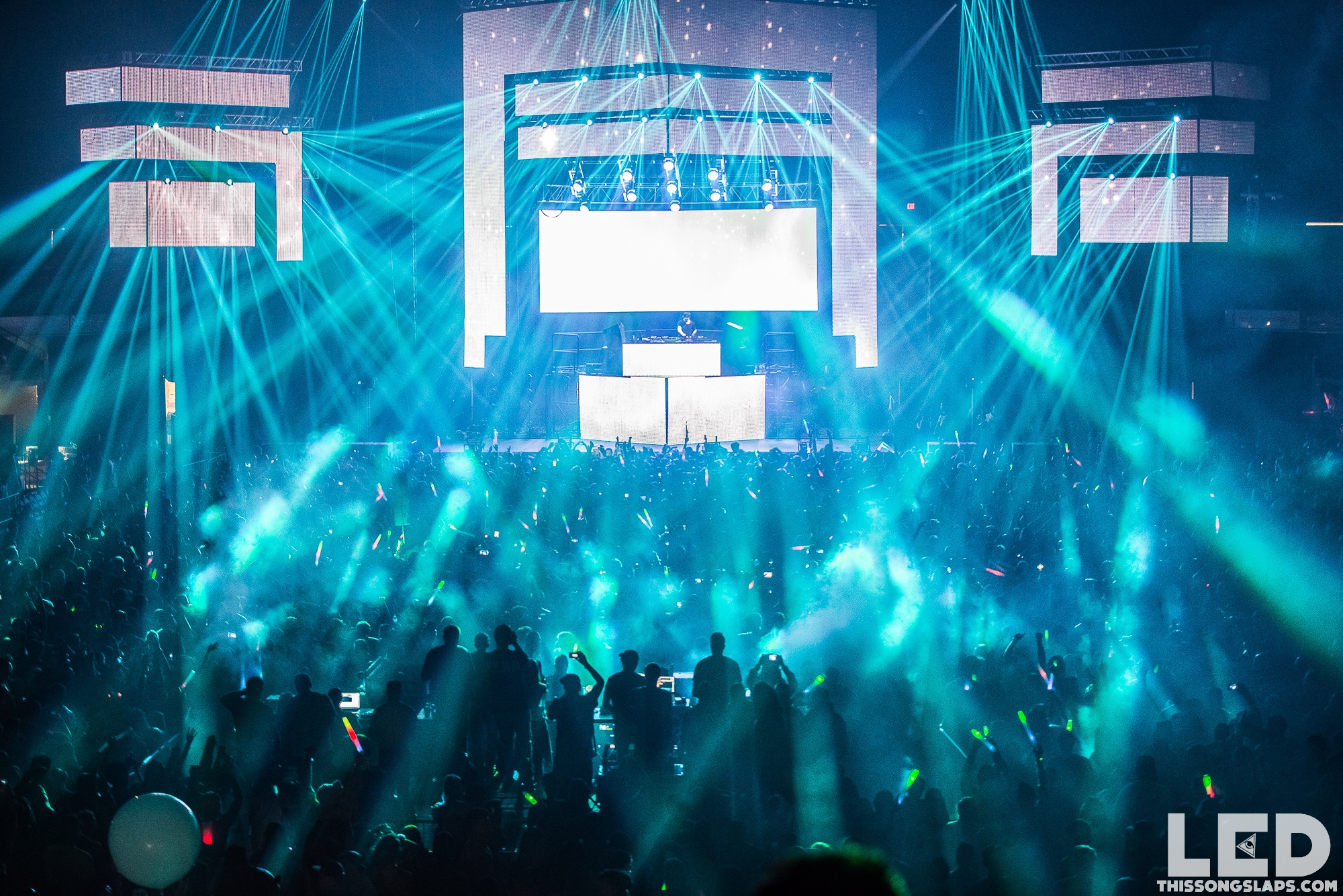 LED Events truly went beyond any and all expectations in every aspect. There was a variety of talent and each act played their best. With thousands making the most out of the three day event, attending OMFG! NYE San Diego as a perfect way to spend the last moments of a wonderful year for all the New Year's revelers. I highly recommend to commemorate your next New Years with LED for a weekend packed full of incredible music, new friendships, and of course dancing.
ThisSongSlaps.com | LED Presents | LED OMFG! NYE

Review By: Katie Cho
Comments
comments