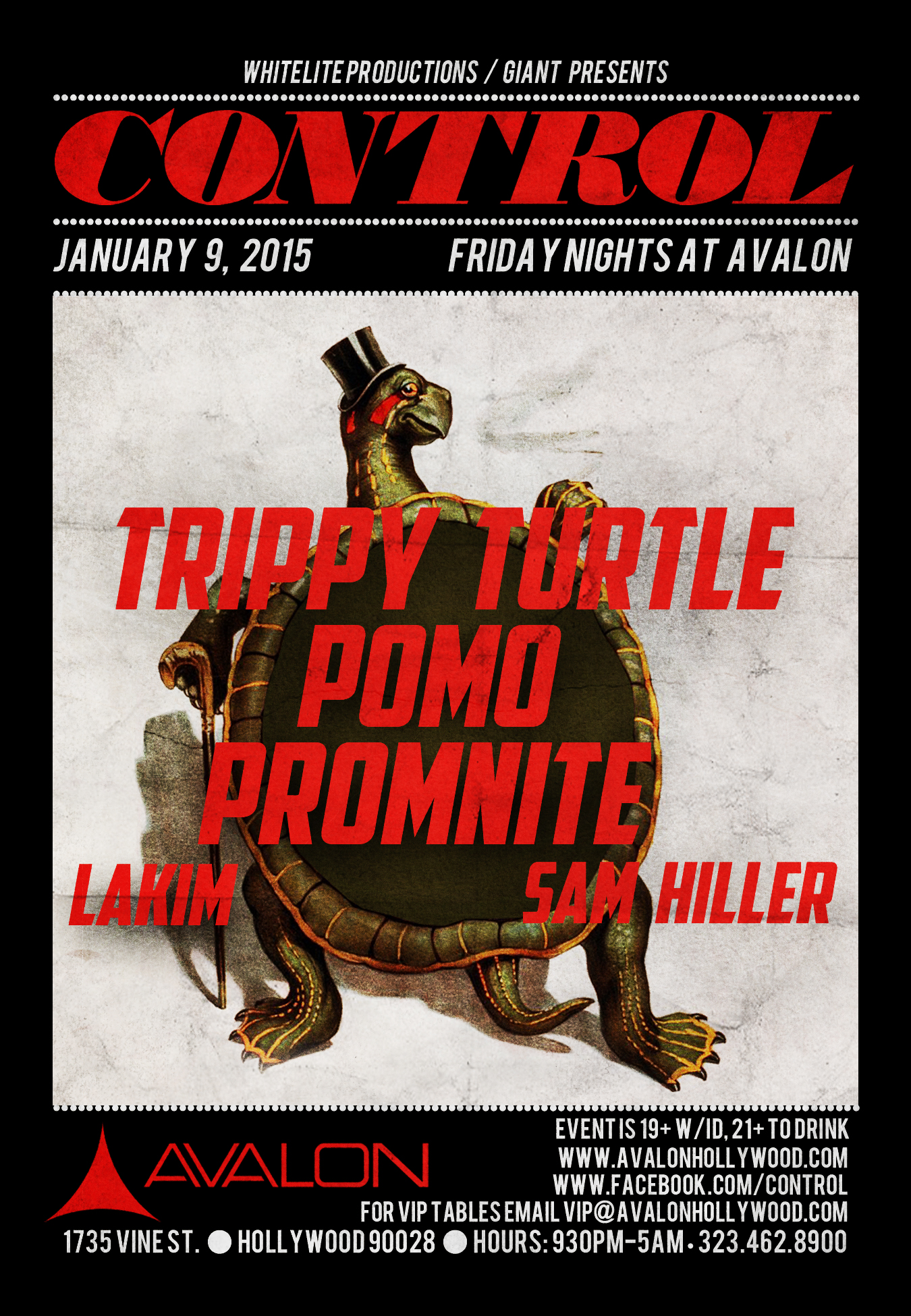 While the new year is here and change is in the air, one thing definitely remains the same for 2015: CONTROL Fridays is the place to be every Friday night. This week CONTROL Fridays takes a trip with your favorite animal and DJ, Trippy Turtle. Alongside the musical genius behind "FoFo" and other fan favorites will be Pomo, Promnite, Lakim, and Avalon resident DJ Sam Hiller.
To hop onto our discount list click here.
Set times
930 – 11 Lakim
11 – 1215 Promnite
1215 – 115 Pomo
115 – 230 Trippy Turtle
230 – close Sam Hiller
Discount pricing
$20 before 11PM
Discount List closes at 11PM and is based on a first come, first serve basis. Be sure to arrive early because this one is going to be crazy! WHO'S READY FOR FRIDAY?!
Follow" CONTROL: | Facebook | Twitter | Soundcloud |
Comments
comments