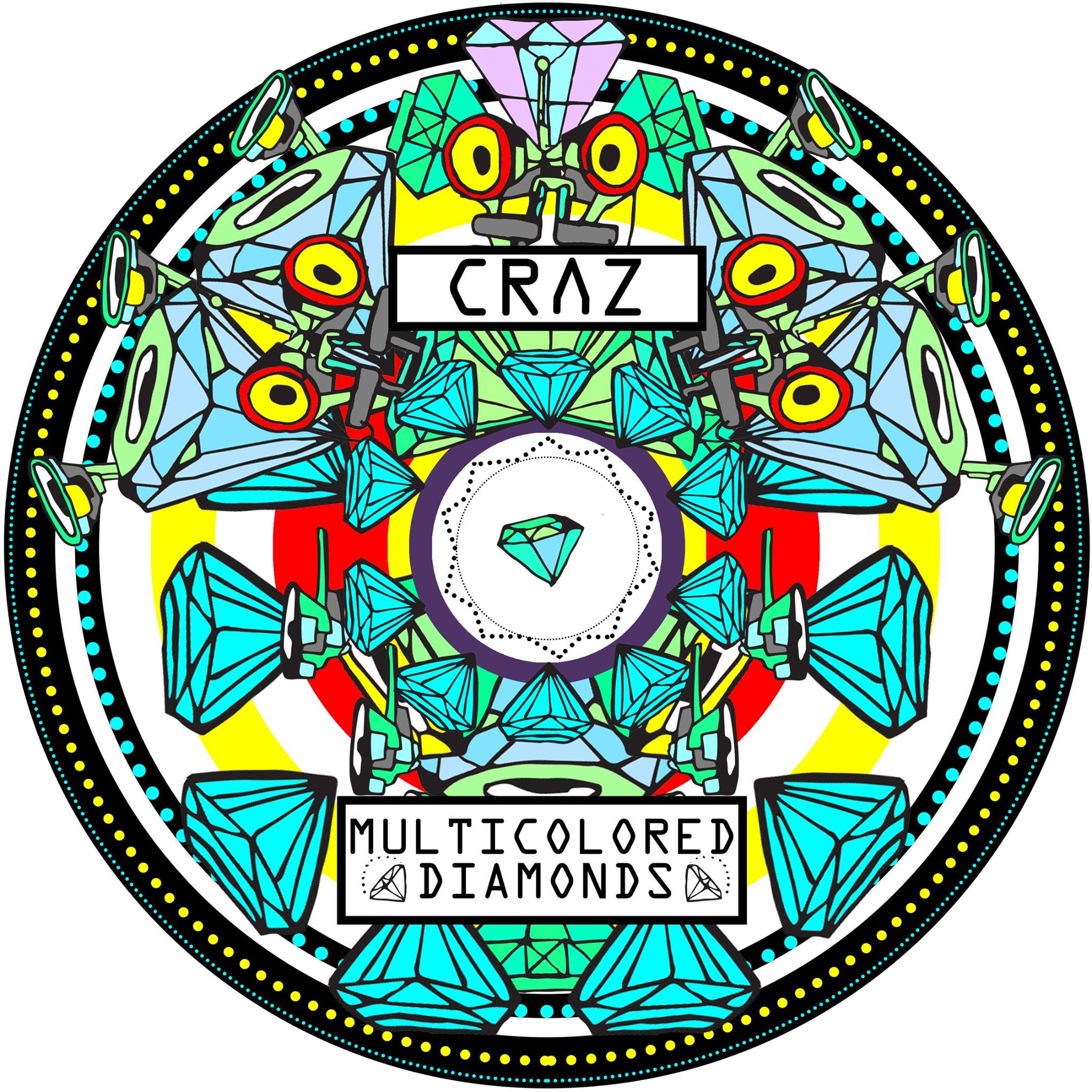 The rapidly rising producer, CRAZ, is just on an absolute roll right now.
With some of the most unique production I've heard in a while, the NY-based CRAZ continues to deliver after each and every track I hear from him.
Of course we've all (I hope) heard his collaboration with Bassnectar on "Thursty", and then his incredible remix of "17" by Youth Lagoon. Well, he's back yet again! Today, he blesses us with a MASSIVE new original called "Multicolored Diamonds".
"Multicolored Diamonds" serves as CRAZ's first original, all single release. Might wanna jot that down for the history books! You can probably guess where he gets some of his inspiration with his composition and crushing bass, but that unique Craz taste is deeply implemented in side the soul of "Multicolored Diamonds". The breakdown in track eventually fades into some dark atmospheric twilight of a realm then quick gets hyped back up with some uplifting synth work and drums, straight back into the CRAZ-iness. It's f*cking diamonds. I advise you too keep those eyes and ears completely peeled open on this guy, he's got a bright future ahead.
Check out the new jam from CRAZ and cop it as a free download if you dig!…which you will. Enjoy!
CR/\Z – Multicolored Diamonds | Free Download |
"Follow" CRAZ: | Facebook | Twitter | Soundcloud |
Comments
comments