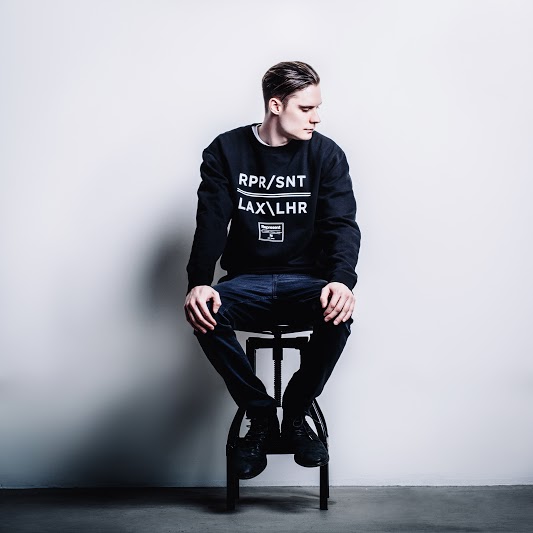 Our latest interview comes from the New York City native MANIK. He is a multitalented Music Producer/Songwriter/DJ that is all about delivering groovy and funky tunes to dance floors across the world. Most recently, he has released an EP on Anjunadeep and threw together a mix on the latest episode of the Anjunadeep Edition!
While MANIK has closed out 2014 strong, he is just getting started. Check out our interview below to get the scoop on what he has in store for his fans in 2015.
MANIK ft. Eli & Fur – Far Away | Beatport |
TSS: For those who aren't familiar with MANIK, tell us a little about yourself.
MANIK: NYC born and raised. Making house music and techno for a few years now but I also produce electronica and trip hop and am in an indie band called Shadow Lanes. I love cool guitar pedals and synths.
TSS: How would you describe your music to someone who had never heard it before?
MANIK stuff is definitely more deep house/tech oriented. But I also make a lot of electronic sounds in some of my other names and artist aliases. Check out Sea And Back by Shadow Lanes to get an insight to my music palette.
TSS: Who or what has inspired you to get into the deep house, disco, and funk sound?
MANIK: I mean I just think I like groovier music and also to DJ funkier stuff. Bass driven stuff. I was influenced by everyone from Josh Wink and Matthew Dear to like old Chicago house and detroit techno flavors.
TSS: You have a massive tune on the way on Anjunadeep 'Far Away' featuring Eli & Fur, how did this track come together?
MANIK: I made the song one morning in my old apartment studio in Brooklyn. Got some vocals from my homies Eli & Fur and the rest is a wrap. Used my Moog Voyager on a lot of the sounds on this tune- thats for all my Tech nerds.
TSS: You paid a visit to the Pink Mammoth camp of Burning Man this year, tell us about that experience.
MANIK: Yeah they were awesome. Derek has been such a cool dude to me for a while and it was an honor to play their party at my first every Burning Man. Pink everywhere in a sea of smiles and freedom. Was surreal for sure.
TSS: Any dream collaborations?
MANIK: Tycho and Toro Y Moi really. Obviously plenty more, but those two would be amazing.
TSS: What can your fans expect from MANIK in 2015?
MANIK: I have a remix and solo ep dropping on Anjunadeep in december and then a new Culprit EP in February. This is followed by my next record on Josh Winks' Ovum Recordings. I also have new house/techno I am mkaing for another label which I cant disclose right now. Other than that, my band Shadow Lanes has our next single "Show Me" dropping late January with a cool music video. I also plan on starting a new MANIK album in early 2015- followed by finally starting this new electronica project I've wanted to start for a while. Cant wait for that especially.
"Follow" MANIK: | Facebook | Twitter | Soundcloud |
Comments
comments