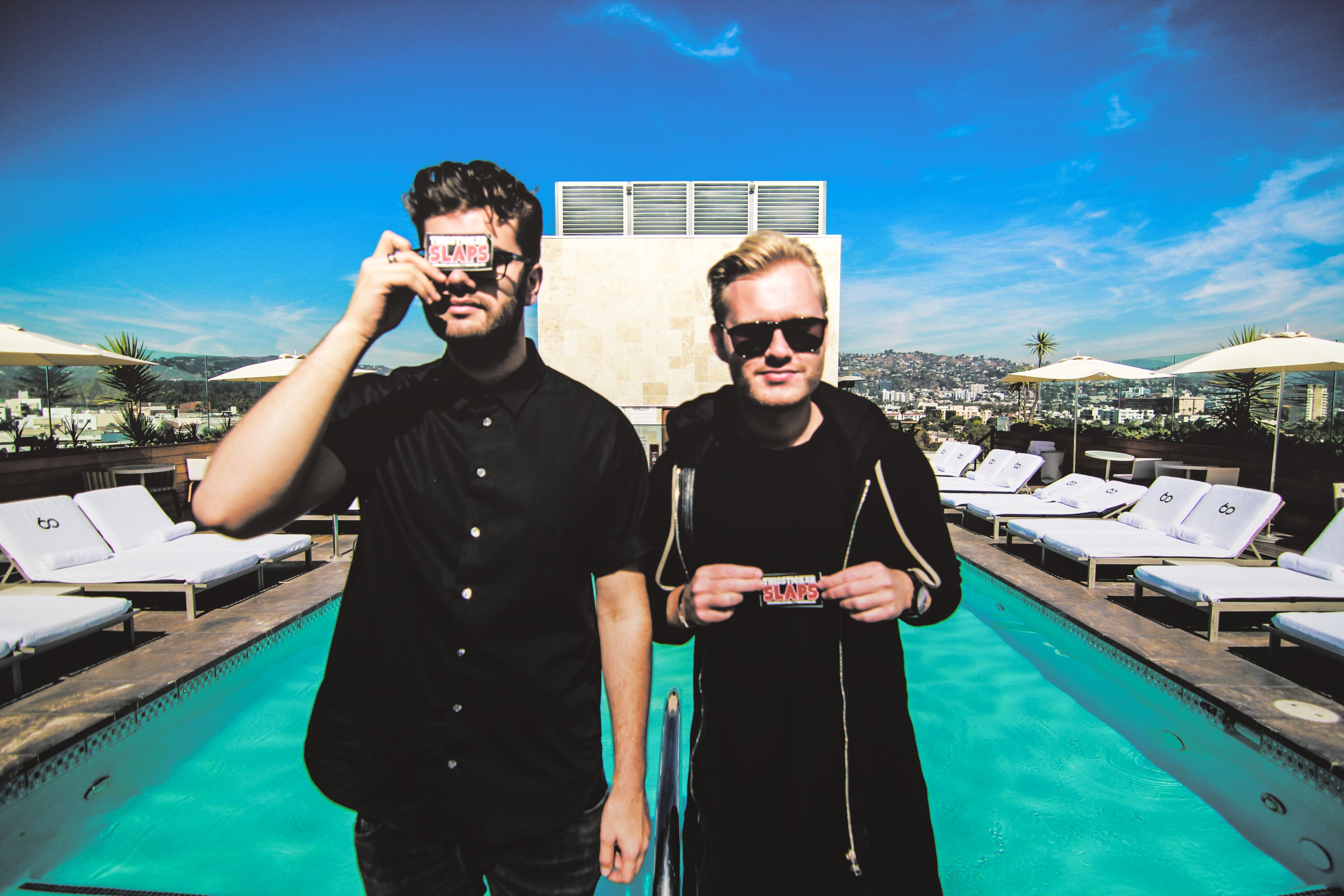 I love Sweden. Not only for their delicious cheese and meatballs, but for the love of all that is right and true when it comes to quality house music.
Cazzette, is just one of the leading prominent acts to break out of Sweden with such quality and disciplined structured music. Maturing from electro, their latest release "Blind Heart" featuring Terri B! let's the numbers do all the talking.
Today, we present to you a special one on one talk with Cazzette about having freedom within a major label, their move towards different musical directions, their recent show at Avalon Hollywood, as well as some relevant DJ etiquette pointers (also some traditional Swedish shoutouts towards the end).
Along with our talk, you can preview the "Blind Heart" remixes below from Didrick, Prince Fox, Moogy, and Carlos Gallardo – all which will be available December, 9th.
To digest, it was fun to see the boys do their thing at Avalon then later have some short words (interview was originally 21mins lulz) with them a few days after.
I asked those certain questions because I feel that it's important for (everyone) not only up and coming producers to hear it for themselves from artists such as Cazzette that picky music curation and playlist selection is essential for standard DJ performances, but moreover having fun while doing it all is the most important aspect.
The maturation process for this young duo who has been taken upon under Avicii's wing, label, and management has been utterly refreshing. Going from heart-stabbing dub-electro to proper vocal deep tunes, Cazzette is quickly establishing their own fine line between up and down tempos.
Truly just the start of something great, so don't stray for too long or you'll end up sleepless with a blind heart.
Cazzette (feat. Terri B!) – Blind Heart | Stream via Spotify |
"Follow" Cazzette: | Facebook | Twitter | SoundCloud |
Comments
comments