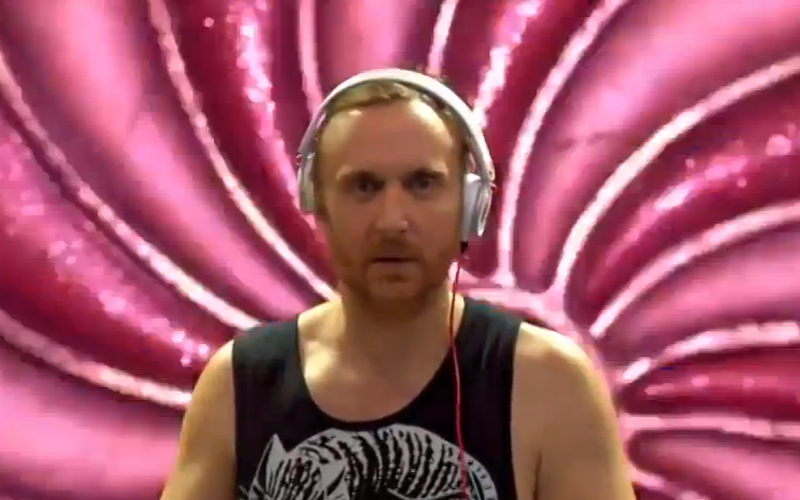 With 2014 coming to a close very soon, it only made sense that we dug up the most hilarious moments in EDM that took place over this past year. Nobody is perfect—not even DJs, and we're bringing you our top 5 DJ fails of the year ranging from Steve Aoki stage diving to Dillon Francis getting hit in the head with an RC Cola can thrown from the crowd.
1.) David Guetta Tomorrowland Fail
David Guetta's epic space out during his Tomorrowland 2014 set was perhaps the most hilarious DJ fail of 2014. The clip from his live stream below racked up hundreds of thousands of plays after being uploaded to YouTube after his set. David Guetta can be seen performing live while starring through the camera with a blank look on his face, not moving a muscle for a painfully awkward duration of time.
2.) Steve Aoki Stage Dive Fail
Stage dives and cake-throwing are the 2 things that come to mind first when thinking about Steve Aoki. When stage dives are frequent, stage dive fails most likely follow closely behind. In the below video, Steve Aoki stage dives off of his DJ platform, which knocks all of his equipment off the table and cuts the music.
3.) Dimitri Vegas & Like Mike Drop Fail
Dimitri Vegas & Like Mike also make the list for hyping the crowd up before completely missing their drop during a live show in the below video. This is nothing short of embarrassing and awkward for everyone involved.
4.) Dillon Francis vs. RC Cola Fail
This isn't a fail on Dillon Francis' behalf, but rather the incident as a whole. During a Mad Decent Block Party show, a "fan" threw a unopened can of RC Cola at Dillon Francis that hit him in the top of his forehead. This can of RC Cola split his head open, which forced him to stop his set and go to the hospital to get stitches.
Thanks to whoever threw the RC cola can at my head in New Orleans omw to get stitches thx for ruining everyones night pic.twitter.com/hRkWa0Xr7w

— DILLON FRANCIS (@DILLONFRANCIS) August 30, 2014
5.) Oscar Wylde Punching Crizzly For Touching His Decks
Oscar Wylde makes the list for, well, being Oscar Wylde. During his live set at Wonderland, Oscar left the DJ decks to punch Crizzly for touching his decks before jumping on the mic to tell the crowd that he just punched Crizzly for touching his decks.
Violence solves nothing, but neither does running your mouth. Nobody wins. #shitty

— OSCAR WYLDE (@OMFGITSOSCAR) August 31, 2014
I'm sorry this is all getting out now. I'm really disappointed in someone who I thought was my friend.

— CRIZZLY from Walmart (@crizzly) September 2, 2014
Comments
comments