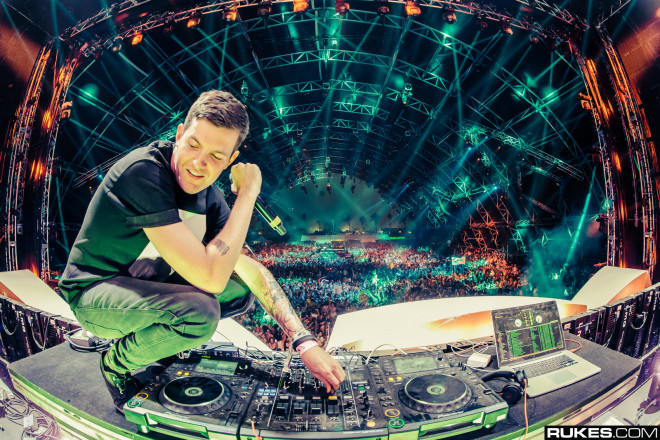 It's astonishing how much great music has been released this year and how many awesome remixes that have followed. We've covered what we think were 10 of the best songs of 2014, but we felt that list alone didn't credit the artists who spent just as much time remaking and reworking the originals of the year.
The team here at ThisSongSlaps have worked very hard on this list. There are too many good songs out there, but we have settled on these ten remixes.
Oliver $ & Jimi Jules – Pushing On (Tchami Remix)
This Frenchman has been around for a year and still we don't know an awful lot about him. What we do know is that everything he releases is gold, and especially this remix. Taking the smooth house track Tchami has funk'd it up with his signature bass lines and percussion. This is a song you just can't miss out on.

Lorde – Tennis Court (Flume Remix)
Flume has made the Atlantic leap this year, jumping into the American market, he's made himself known and "Tennis Court" was his ticket there. What Flume song would be complete without airy synths, eclectic percussion and body swinging drops; NONE, and this doesn't fail to fulfil.

Flux Pavilion – Freeway (Flux Pavilion and Kill the Noise Remix)
Emotional and chilled out, yet more powerful and earth moving than half the dirtiest dubstep around. Flux remixing Flux is amazing in itself, but the Brit enlisted his buddy Kill The Noise to help him do the impossible, remake an already perfect song. The two accomplished just that, as the new "Freeway's" production is top-notch and absolutely flawless.

Yogi ft. Pusha T – Burial (Skrillex & TrollPhace Remix)
Skrillex has been all about original music in 2014, dropping his debut LP "Recess" which smashed everything in its way. But when Sonny takes to remixing another song, it will be nothing but stunning; and "Burial" which he took on with TrollPhace was just that. Energetic and bouncy, I have witnessed first hand the power this song has over any crowd who's ears it touches.

AlunaGeorge – You Know You Like It (Dj Snake Remix)
DJ Snake revisualized and revamped this already chart topping AlunaGeorge tune. Although he is most popular for "Bird Machine", it was with this remix that festivals and clubs across the globe were enjoying a refreshing, bubbly beat perfect to pump up the energy to.

Jack U – Take U There (Zeds Dead Remix)
Zeds Dead also have had an incredible year for themselves. Pushing boundaries and exploring production styles with the release of their diverse Somewhere Else EP, they hosted their own DEAD ROCKS show at the famous Red Rocks Amphitheater, and toured with the Mad Decent crew on the Block and Boat Parties. Zeds Dead has put out a few very notable remixes this year, but their top remix has to be their remix for Skrillex and Diplo. Their rendition of Jack U's "Take U There" sheds focus on Kiesza' vocals but flipping the original in a way that whole heartedly encompasses the classic hard-hitting sound of Zeds Dead that we've all grown to love over the years.

Outkast – Moves Like Ms Jackson (ZHU Cover)
The song that started it off for him, the man whole we only know as Zhu. When it first came out it was a artistless track, but we fell in love regardless as its groovy guitar licks and smooth organs fill the room with pure sex. Plus whats even better is this actually is Zhu's voice, a true falsetto which gob-smacked us all and continues to do so.

Calvin Harris – Summer (Diplo & Grandtheft Remix)
Calvin Harris' "Summer" is outstandingly popular in its own right, so when American and Canadian trap stars Diplo and Grandtheft took to it we were instantly blown away. It's keep the anthem that was the original intact, well until the drop. They two have crafted a mix of festival trap, dancehall and jersey club making it a track to please every coast of America and the rest of the world too.

Daft Punk – Harder, Better, Faster, Stronger (Dillon Francis Remix)
Dillon Francis just screams happy. So when he takes on Daft Punk's classic, what could possibly put a bigger smile on your face. He has trapped it out like never before, and it just makes you want to bounce. Dillon has also kept the spirit of the original there in the slowed down break, which brings back streams of nostalgia.

Bastille – Pompeii (Audien Remix)
This is by far the most played remix of the year. Played by the most unexpected artists but with the exact same crowd response, pure love for it, and I don't know how you couldn't love it. Turning a pop song into a progressive anthem is no easy task, but Audien pulled it off. It's jam-packed with energy, it's cheerful, and it just sticks with you.
Comments
comments