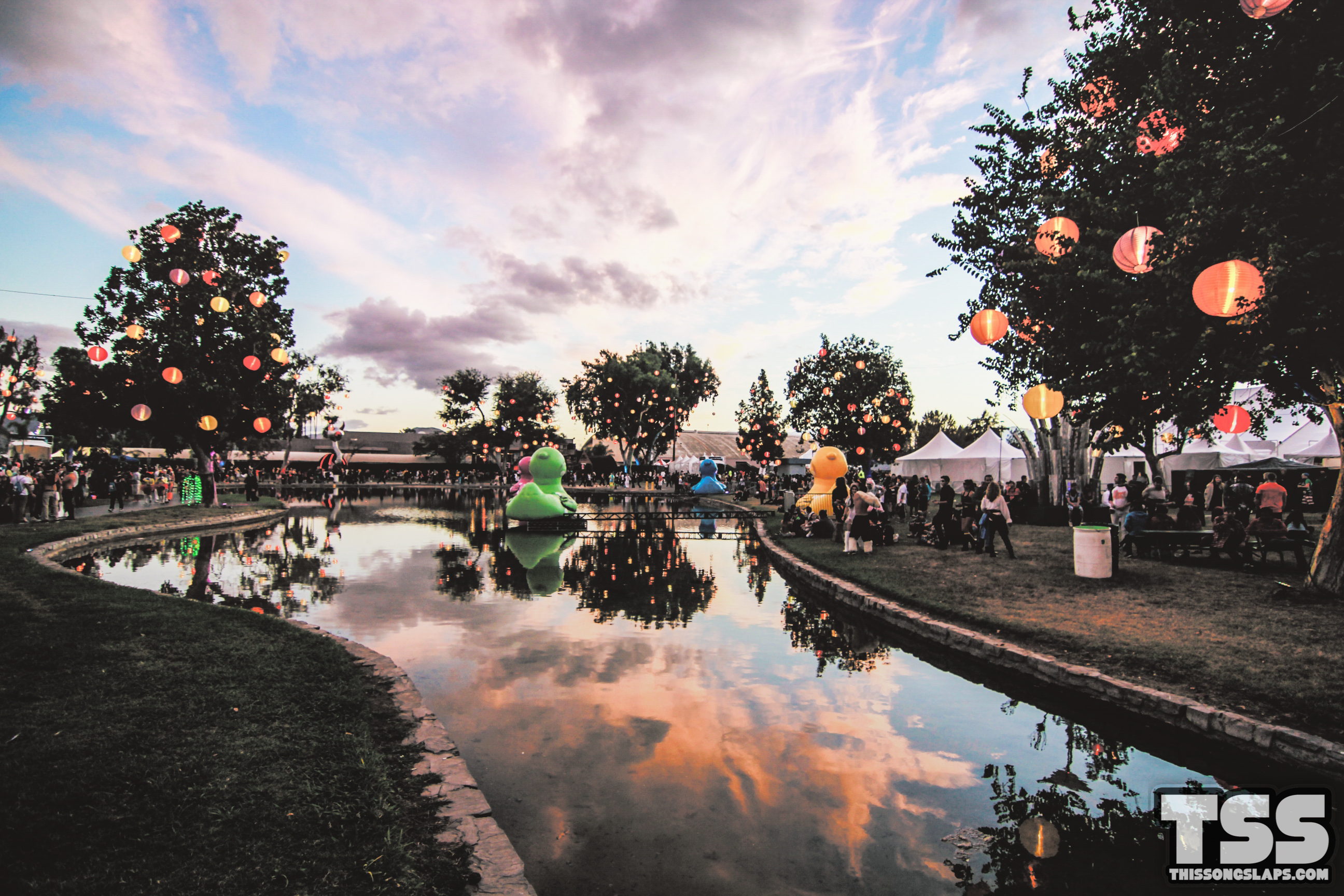 It was 2 years ago the last time headliners got the chance to celebrate life and plurality in the name of electronic music at the NoS Event Center, San Bernardino, CA.
Just under 2 weeks ago during Halloween weekend, Insomniac Events returned to the NoS Center and continued it's bellowing tradition for it's 4th annual Escape From Wonderland (Escape: All Hallows' Eve). The westcoast massive as it's audience proved once again why Southern California is the place to be for the best of the best in electronic music and culture.
If you had an absolute blast at Escape: All Hallows' Eve and haven't gotten the chance to relive a few moments and live sets, turn your rave mode on because we're about to run down how exactly this 2-day affair became one of the best weekends of 2014.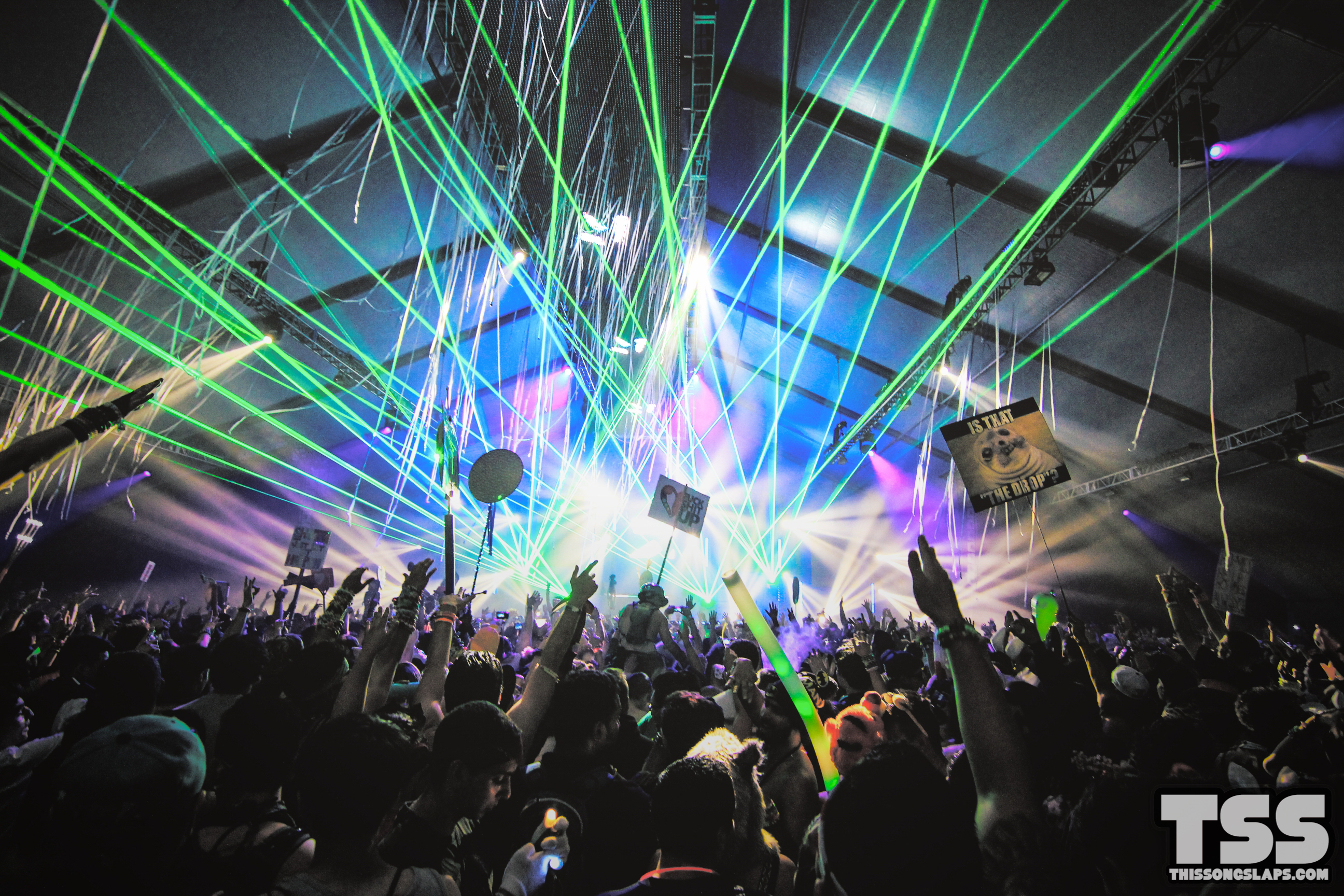 Alright, so pretty much, Escape: All Hallows' Eve was a combination of Escape From Wonderland 2012, Beyond Wonderland 2012, Coachella 2014, and EDC Las Vegas 2014.
Escape From Wonderland 2012: First of all, what a treat it was for Insomniac to book returning headlining DJ acts such as Steve Angello, Laidback Luke, Noisia, Michael Woods, Sander van Doorn, and (yet again) late addition, Armin van Buuren. In 2012, these DJs provided electrifying and riveting performances that will never be forgotten.
Beyond Wonderland 2012: I mention Beyond Wonderland for two reasons: 1. If you remember in March of 2012, the last time Armin van Buuren was able to host an 'A State of Trance' celebration was during Beyond Wonderland (also when DJ Fei-Fei dropped a dubstep set at a trance stage). Though, this year, we celebrated uplifting and super dark hard-hitting up-tempo psychedelic trance from the likes of Jordan Suckley, Simon Patterson, Astrix, Bryan Kearney, and a b2b DJ set from Aly & Fila and John O'Callaghan.
2. It rained throughout the entire event at the NoS Center in 2012. This year, it rained briefly at some point of the night but it certainly was reminiscent of 2012 considering the chilly weather which forced the majority of festival goers in into buildings and tents thus turning up the body-heat and overall synergy.
Coachella 2014: Al though the main-stage for this year was the Circuit Grounds from Electric Daisy Carnival, it definitely was giving me some flashbacks of the Sahara Tent from Coachella (which certainly was a lot bigger than Circuit Grounds).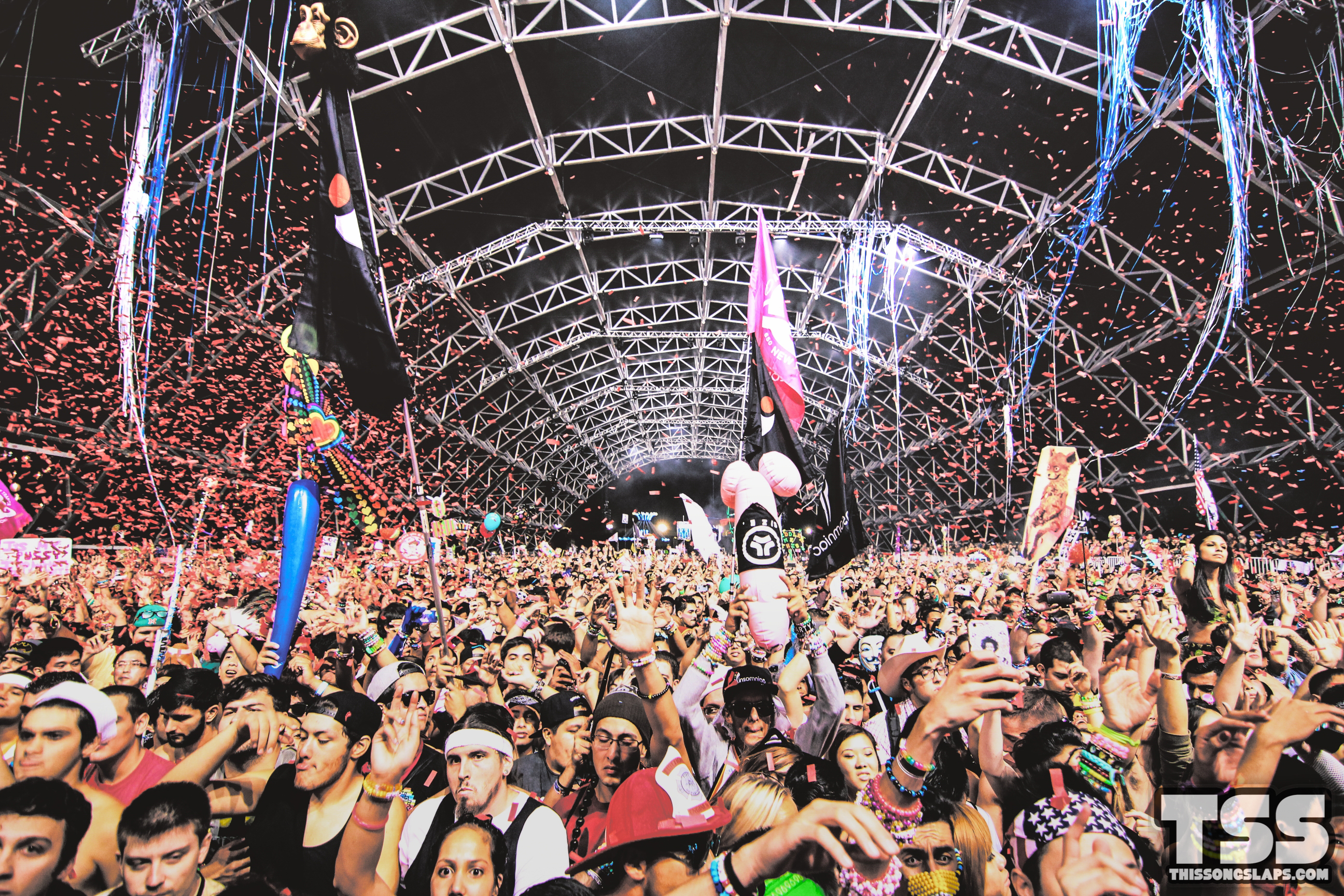 EDC Las Vegas 2014: Aside from what I just stated about the Circuit Grounds mega-structure from Electric Daisy Carnival being at the NoS, Escape: All Hallows' Eve felt like a continuation of the party we left at the Las Vegas Motor Speedway. To say what I really mean about that would sound crazy to those who have never been, but to those who can relate, Halloween weekend felt like we picked up right where we left off at EDC.
Cliché, but it really was nothing but good vibes of people who just wanted to turn up and dance the night away without giving a single f*ck like nothing else matters. The best part of all of that, is that we are able to do with our close friends and family. Family, being that all the headliners who united as one for one weekend all in the appreciation of dance music. That was what Escape: All Halllow's Eve was all about. Escaping reality.
Afrojack
One DJ in particular who provided this settling mood was, Afrojack. Now, before you chuckle, scroll down, and pass me off as someone who can't be taken seriously, I want you to read and hear what Afrojack had to say that made me choose him as the top highlighted set (quote at 51 min).
"you guys are like family to me – tonight I don't want to play a f*cking (?) set tonight."

"just so you guys know… music changes through the years.. and no matter what happens.. I want you to be yourself tonight, including me. we're going to be here for f*cking ever. we do this for the love of music (x2)

– FUCK THE HYPE IT'S ALL ABOUT THE MUSIC!"

"and I'm f*cking serious when I tell you guys this… we are all here gathered for the love of music, no matter what happens through the years, what hype, bleeps, heart games – no one gives a f*ck we are all here for the love of music." – Afrojack
Dash Berlin
Dash Berlin is without a doubt one of electronic dance music's most popular must see performers, with good reason. Trance snobs see Dash Berlin as cheese, they even call him Cash Berlin; people who frequently go out most likely have seen Dash Berlin play tons of times throughout various Las Vegas and Los Angeles nightclub events and festivals, which is mainly the reason why I shrugged this set off, but boy, was did I mess up.
Maybe I haven't seen a full Dash set in a while, or maybe his team recently just updated his DJ playlist.
Regardless, Dash Berlin threw down the feel hammer for an hour straight Friday night by playing brand new remixes, singles, appropriate big-room drops, and progressive house anthems that just set an ecstatic euphoric atmosphere within Circuit Grounds.
12th Planet
Al though bass music has somewhat plummeted it's relevancy back to the underground for the past year, bassheads made up for lost time at the Chopping Block during 12th Planet's filthy set.
A good 40 minutes in of dub and trap until 12th Planet decided to drop "Tremor"… and well the vibes certainly got mixed up at that point which cued my time to leave.
We still have big love for 12th Planet, dude is an OG. We just wish to stop hearing the same tracks any other house DJ will play.
Datsik
Closing the Chopping Block Friday night, Datsik went full ninja by dropping throat piercing classics and drum & bass.
The energy in the building was still at full flame so you could imagine how those multiple moshpits played out.
Deorro
You know that feeling of excitement from when you first arrive to an event you've been looking forward to for quite a while?
Yup. Friday at dusk was when Deorro and the panda funk fam went bezerk for Melbourne bounce king and the once DJ TON!C; Deorro certainly came up with something special as soon enough he'll be retiring from the decks for a very long time.
Sander van Doorn
Personally I didn't make this set. Though, a word from a bird is that Sander van Doorn was dropping more than his label's latest music releases. Tech-house, is the name of the game. Even if it was just a few songs, the tracks played out undeniably make the crowd groove.
Big respect for Sander van Doorn as he's reinvented himself quite a few times and is still able to play a little big of everything all with that big smile on his face.
The Magician
The French are here to make some noise, and France's finest was able to lay down some groovy hip-shaking tunes that will keep a smile of satisfaction on your face throughout the entire set.
Stay tuned because we have an exclusive word The Magician himself.
The Chainsmokers
The boys seemed a little under duress pre-performance but still was able to please and ravage enough energy from the crowd and further preach on and appreciate those who have stuck with them before and after the #SELFIE bullsh*t.
"this song is not about taking selfies, it's about basic b*tches" – The Chainsmokers
Armin van Buuren
Armin, was Armin. In 2012 Armin van Buuren was able to make a last minute appearance at Escape From Wonderland. Caught in a similar situation this year, Armin van Buuren brought a combination of A State of Trance, Intense, and Armin Only all in one set.
Also, guess who showed up to dance to his side throughout the entire set? Mama Rotella! Yup, if you didn't notice Pasquale's mother dancing to some serrrrrrrrrrrrrrious uplifting trance tracks then you missed quite a sight.
More sets? Hit the Escape: All Hallows' Eve tag on Mixcloud (here).
Other (very) notable performances from the Escape: All Hallows' Eve:
Andrew Rayel
(who threw down an epic epic epic set).
Yellow Claw
(a packed house at the Chopping Block and bass so loud the entire building was literally shaking).
Laidback Luke
(easily one of the best DJs to ever do it – started off with some future house to trap and everything between).
Tommy Trash
(things got wild – the crowd was raging so hard I couldn't even take pictures inside since the lens would get fogged up).
Sandro Silva
(who played all the right tunes except forgetting to play "Symphony").
Steve Aoki
(I know, I know, – but it got extra extra turnt when Pasquale, Holly, and Schoolboy Q showed up).
Zomboy
(dirty set ranging from electro house to dubstep – moshpits included).
Paul van Dyk
(you know you're trance legend when you drop "Levels" and don't get backlashed on it).
Tiësto
(Tijis dropped some dirty dirty sh*t at Escape – also one of the few who played hardstyle).
The Bloody Beatroots
(DJ set, lots of electro – 1, 2, whoop! whoop!).
Blasterjaxx
(these guys dressed up Mario and Luigi and had tons of new tracks to play out).
W&W
(the crowd went bonkers for these guys, matching their EDC LV set intensity).
Adventure Club
(too much – it got really super extra retarded when these guys dropped "Space Kitten Invasion").
Oliver Heldens
(good vibes and a calming atmosphere – perfect space for moving and grooving – closed the weekend with "Koala" ).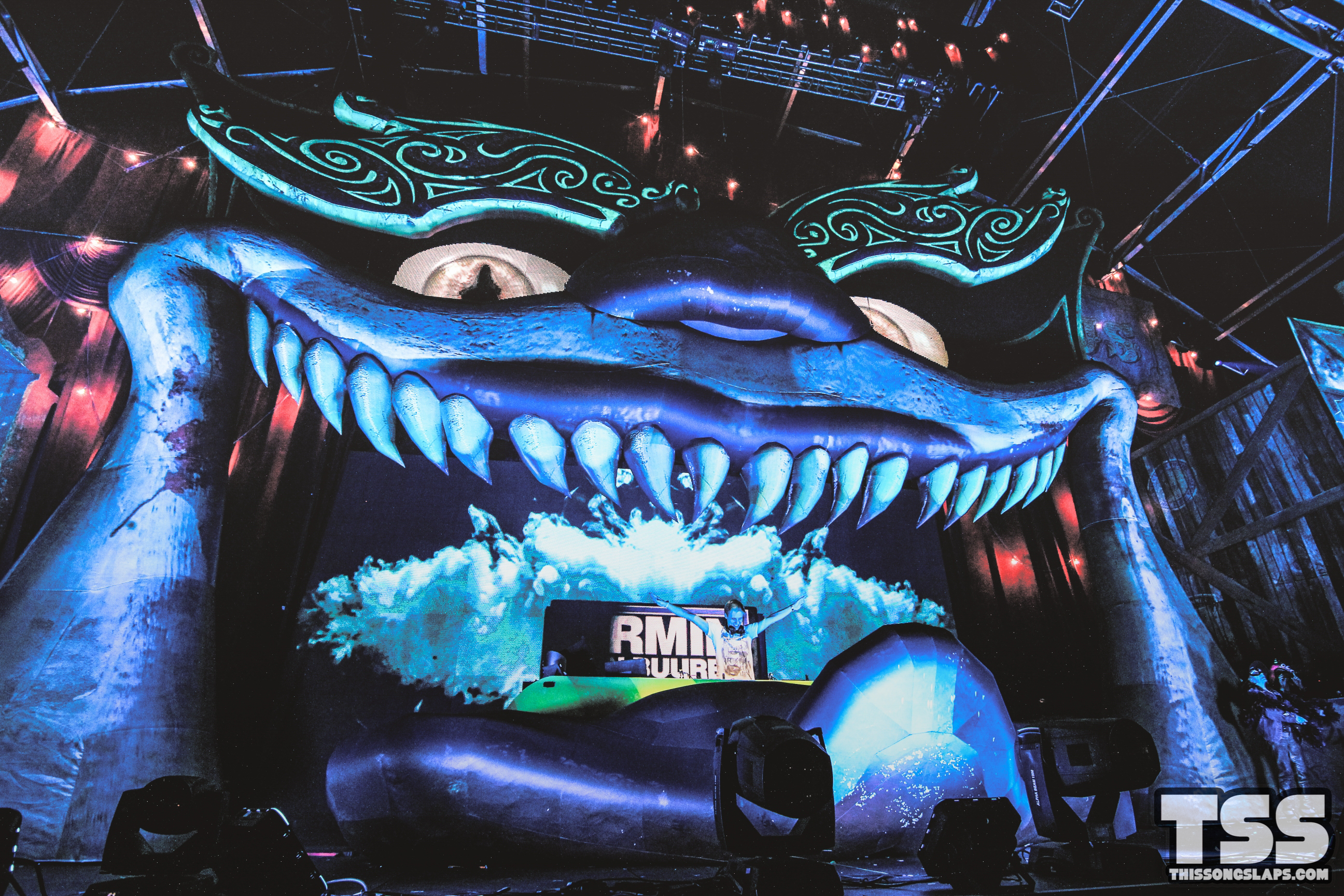 A great deal of a weekend filled with wins and losses, but from what you take out of that and take home with you really shows what kind of person you are; One of the reasons I stress a lot that it's the music that matters is because when you have an opportunity to attend an event hosted by Insomniac, you're getting everything in one.
Friends, family, and good music, at every stage. It was hard for me to stick to just one stage that entire weekend even when it had nothing to do with schedule or meet-up conflictions. It's simply the fact that the more acceptant I was towards these wide ranged genres I begin to once again understand and appreciate the true core meaning of electronic dance music culture, and that is – being free.
As much as I'd love to go off on how nothing else beats our fans, music, and culture combined – Pasquale Rotella perfectly explains why Southern California is the mecca for dance music events and culture. Until next time.
SHOUTOUT TO THIS RAGER, YOU'RE THE REAL MVP! #PLUR
"Follow" Insomniac: | Facebook | Twitter | SoundCloud |
Comments
comments