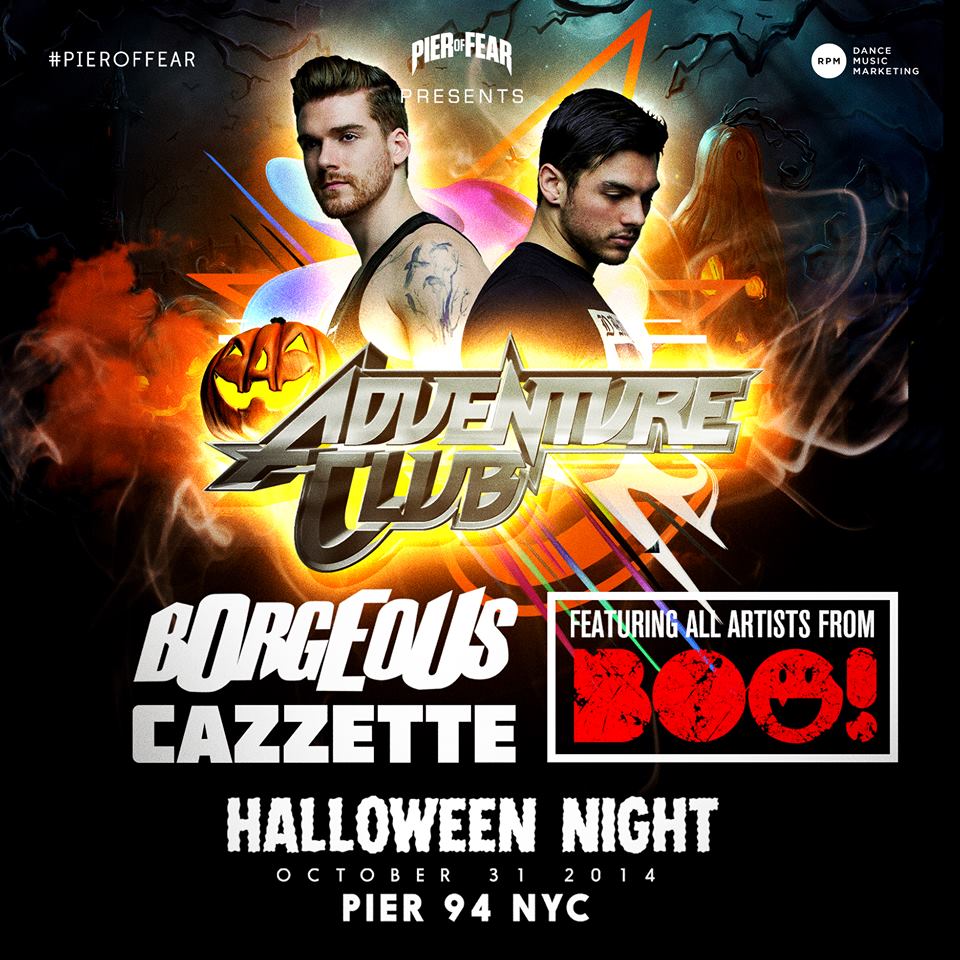 Photos by Pier of Fear
Whenever people start talking about Halloween, the first thing that comes to my mind is Pier of Fear at New York City's Pier 94 especially after Krewella's epic performance last year. While RPM Presents and Pacha NYC never seem to fail when it comes to putting together a massive lineup this year's lineup was one for the books. Due to BOO! at the Barclays Center being relocated to the Pier, the lineup included DJ Craze, Milo & Otis, Tchami, Tommy Trash, DJ Snake and Knife Party in addition to Cazzette, Borgeous and Adventure Club.
Walking the streets of New York City is always interesting, but seeing everyone walking the street in costumes is something else. I made my way to Pier 94 during Milo & Otis and I couldn't be happier to arrive with RL Grime's remix of "Love Sosa" blaring through the speakers. As the crowd continued to pile in, the duo continued to get the crowd warmed up with tracks such as Carnage featuring Migos "Bricks", GTA's "Dhalsim Money" and their remix of "The Dealer" before Cazzette took the stage.
After a barrage of progressive and electro house tunes, it was time for the one and only Tchami to flip the Pier upside down. The French superstar took us on a journey with his hard hitting Deep House tracks such as his track with Kaleem Taylor "Promesses" and his remix of "Wizard". After a 60 minute journey with Tchami it was time for Tommy Trash. He had the crowd head banging with him as dropped bomb after bomb on the crowd, the crowds energy was at a whole new level so I guess you could say the party had just officially begun. It was madness! I have to say my favorite part of is set was when he dropped the Lost Kings remix of "Latch" with his newest release "HEX"……it actually might have been when his remix of "Veldt" made an appearance, I can't make up my mind. Anyways, it was what I would consider a perfect set because it contained all of Tommy's signature tunes and had the crowd on their feet.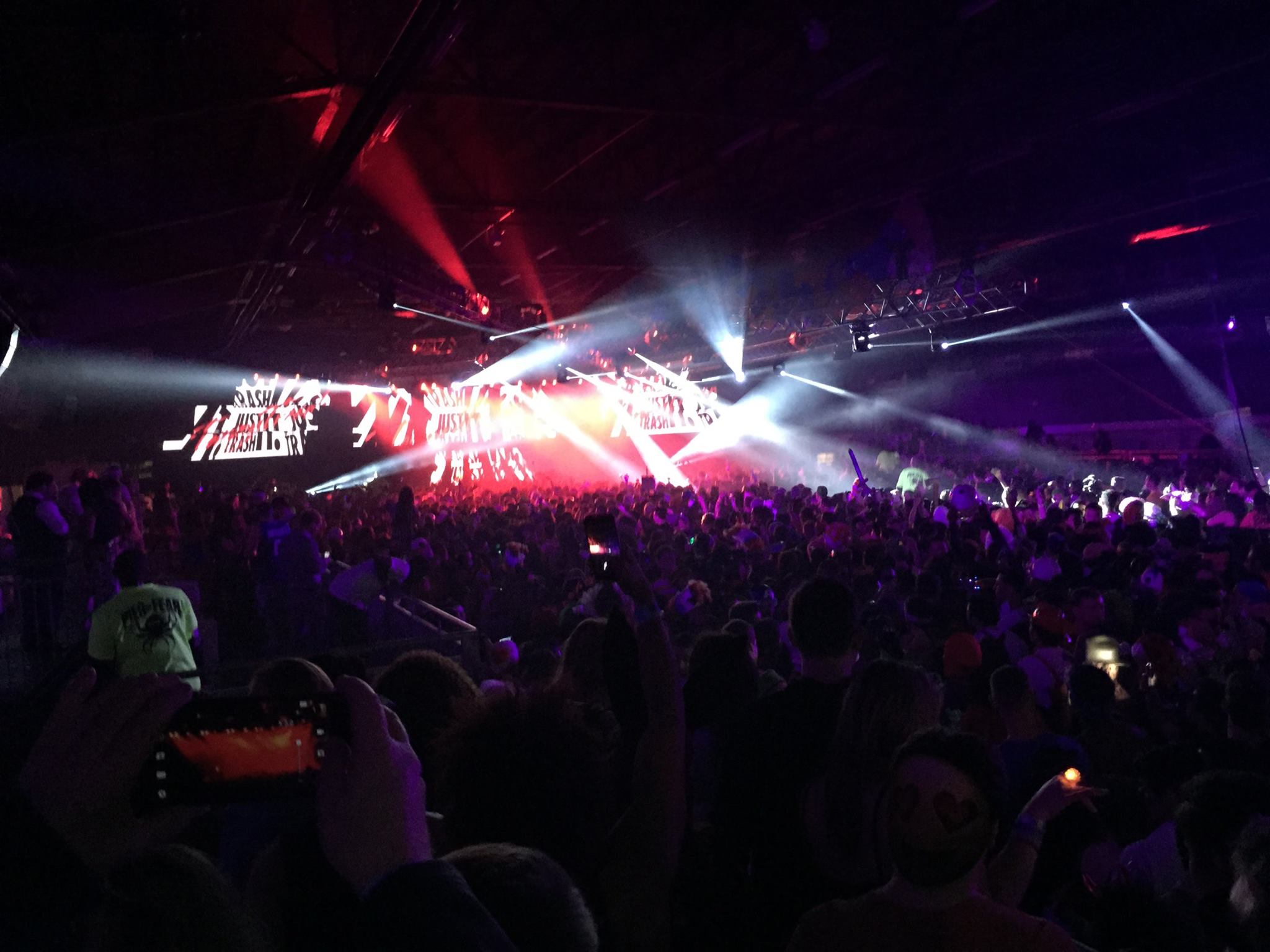 A little after midnight, it was time for one the most highly anticipated sets of the night DJ Snake. As usual, the shaded Parisian put together a flawless set that contained everything from Hip-Hop to Trap. DJ Snake also won best visuals of the night with the sunglasses emoji and an appearance the "legally blind" internet sensation. I couldn't believe it; I guess you could say Snake left the Pier crowd "legally blind". After a solid hour of DJ Snake it was officially time for the headliner of the night, Adventure Club. I only say they were the true headliner because they had the longest set of the night.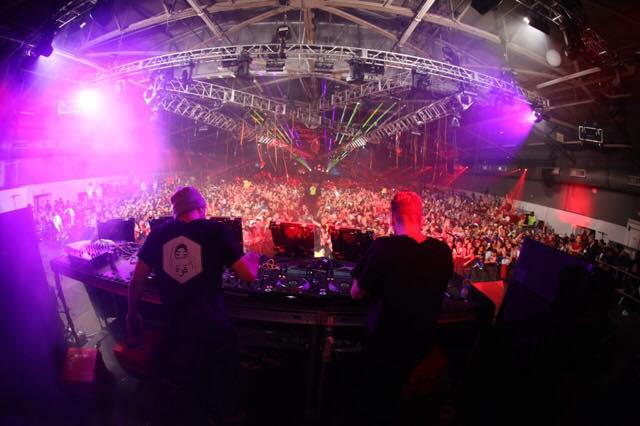 The Canadian duo simply put on a clinic on this fine Friday night, starting their set off with some serious filth! I'm talking the type of dubstep that made us fall in love with these guys. Besides throwing a wide variety of tracks at the crowd like Borgore & Sikdop's "Space Kitten Invasion" and DallasK's remix of "Electric Feel", their set featured all the Adventure Clubs classics. The crowd wasn't ready to call it a night just yet and the best part was we had two sets to go!

Photos by Rukes
Around 2:30am Gareth of Knife Party hit the decks and delivered exactly what the crowd wanted to hear, brand spanking new Knife Party. Since the duo recently finished their highly anticipated album, the New York crowd was some of the first to hear a few tracks off of "Abandon Ship". Knife Party fans were in heaven, but things just aren't the same without Rob Swire. BORGEOUS came on to close out the night and I have to admit the crowd was still buzzing; they were more than ready for some hard-hitting electro.
They always said "time flies when you're having fun" and that was definitely the case during this year's Pier of Fear, that had to be the quickest 9 hours of my life. Pacha NYC and RPM Presents put together another spectacular event and keep in mind they had a lot to handle only a few days prior dealing with that whole BOO! merger. Everything seemed to be running smoothly. Not to mention, Pier 94 featured some new LED screens and a revamped speaker system just in time for the massive events that will be taking place there during the new few months! Pier season is officially here!!
Milo & Otis – Live @ Pier Of Fear (New York) – 31-10-2014 by Mixing.Dj Livesets on Mixcloud
Tommy Trash – Live @ Pier of Fear (New York, USA) – 31.10.2014 by Livesets.At on Mixcloud
Cazzette – Live @ Pier of Fear (New York, USA) – 31.10.2014 by Livesets.At on Mixcloud
Adventure Club – Live @ Pier of Fear (New York, USA) – 31.10.2014 by Livesets.At on Mixcloud
Comments
comments