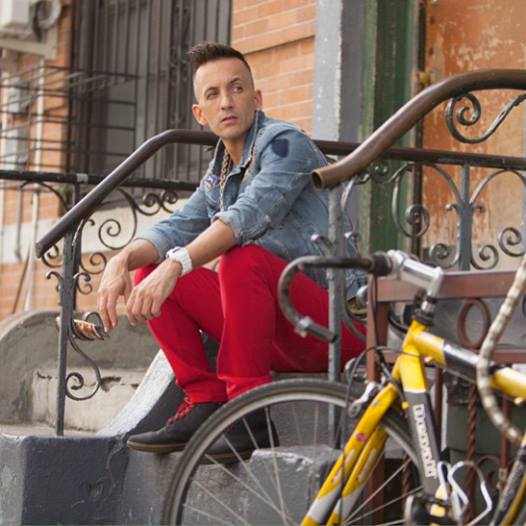 Grammy Nominated producer, recording artist, actor and DJ Clinton Sparks has been on a Mid-west tour with Mike Stud over the past month and we caught up with him between shows to see what makes him tick. First off, Clinton is as genuine as they come. Down to earth, hard-working people like him are rare and not only am I inspired by him I am a huge fan. We have been trying to lock down this interview for weeks and I am glad we finally got to get on a call.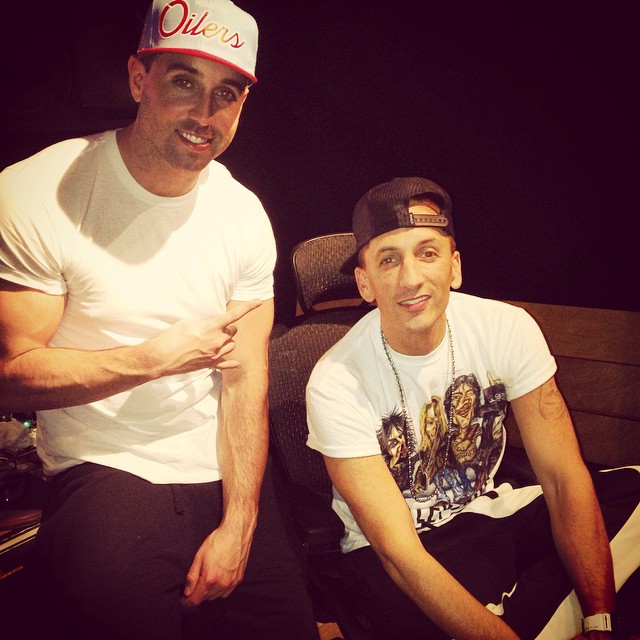 "My ultimate goal is to be able to make what I want to make and touch as many people as possible… Whether I inspire fans by throwing an energetic show or I create a piece of art that leaves a positive effect on people."
Most of you may be 'familiar' with what Clinton has accomplished over the past couple of years but his extensive discography and never-ending contributions to music are inconceivable. The first thing you should know before we get to the meat and potatoes of the interview is that Mr. Sparks just launch his career as a recording artist. His first major work "ICONoclast," features heavy-weights Snoop Dogg, T.I., 2 Chainz, Macklemore, T-Pain, Ty Dolla $ign and more! You can grab the EP below as you enjoy the hilarious visuals for my personal favorite "UV Love" that features T.I. The video has some people you may notice…
Clinton Sparks – ICONoclast EP | Download |
Your mixtapes are more like albums with the biggest recording artists in the world on them. Why did you decide to this approach when so many other producers were just collecting other people's music?
From the very beginning I wanted to set myself a part. The first mixtape was to get people familiar with my production and my work as an artist and a creator. I was just a regular broke kid from Boston that had no connections or money and I had to go out and make it happen.
You produced the single "Close The Door" in 2009 for Mike Posner's sophomore mixtape when he was still enrolled at Duke University. How does to be involved in the beginning of an artist's career that blossoms as much as his has?
We had a great time with that track and you know I never look at contributions to another person's career as I deserve a pat on the back. I am just happy I can help out in any way I can. We are all in this boat together and I have just always thought it made sense to help out when possible. As you just mentioned, Mike actually starred in my "UV Love" music video with T.I. and he happened to be in town so it worked out great.
"The more people who say they don't get it or they don't understand it that means I'm doing something dope."
Rae Sremmurd – No Type (Clinton Sparks Remix) | Download |
You worked with Kanye West on the "Touch The Sky" mixtape back in 2006. How did this come about and what was it like working with Kanye?
When Kanye West first came out and had just started being an artist I was a huge supporter even when others weren't interested. He is just a great guy and he is a loyal guy who believes in people that believe in him. That is why his team has been the same since day one. We got in the studio recorded some tracks and I wrote some scripts as I do with all the artists I work with and that is how the tape came together. Jay-Z actually says "Get Familiar" on a track and when I ran into him I told him good looking because everyone thought I did the remix. He said it was the least I could have done for all the support you showed Kanye.
Moving forward to the present you produced "Bloody Mary" for superstar Lady Gaga. In your red carpet interview at The 2012 Grammy's you mentioned you produced the record and through DJ White Shadow it got into her hands. I know the feeling of waiting to hear back after you send something you worked hard on but what was going through your mind during a waiting period for THE Lady Gaga?
I have always incorporated rock in some way in my mixtapes. As time went on it grew on people and they started to see how it brought diversity to the hip hop scene. When I go and create music for an artist like Gaga I scientifically breakdown what their next step would be in the career. I knew starting out that she was a big fan of Queen and cinematics so when I sent this over to DJ Whiteshadow I knew this would be up her alley.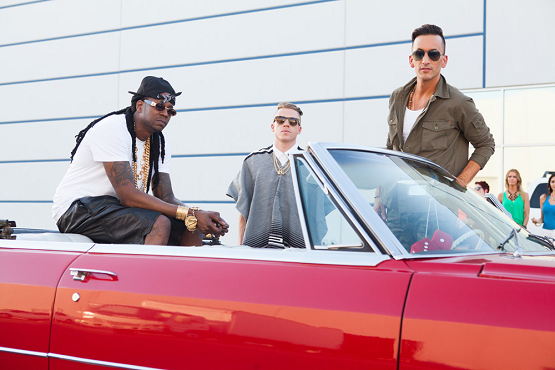 Now that your tour with Mike Stud is about to wrap up what can the fans expect to see from the production vault?
I have a single coming out with the rapper Logic and the Boston punk-rock band DropKick Murphys that I am excited to share with everyone. I think this shows another way of me pushing the limits. Releasing records that people would never expect to hear. Sorta like the 2 Chainz and Macklemore collaboration on a rock track.
Now you have a snippet of what Clinton has achieved and a million reasons why his new EP "ICONoclast" should be on repeat. Enjoy your week and don't forget to "Get Familiar."
"Follow" Clinton Sparks: | Facebook | Twitter | Soundcloud |
Comments
comments