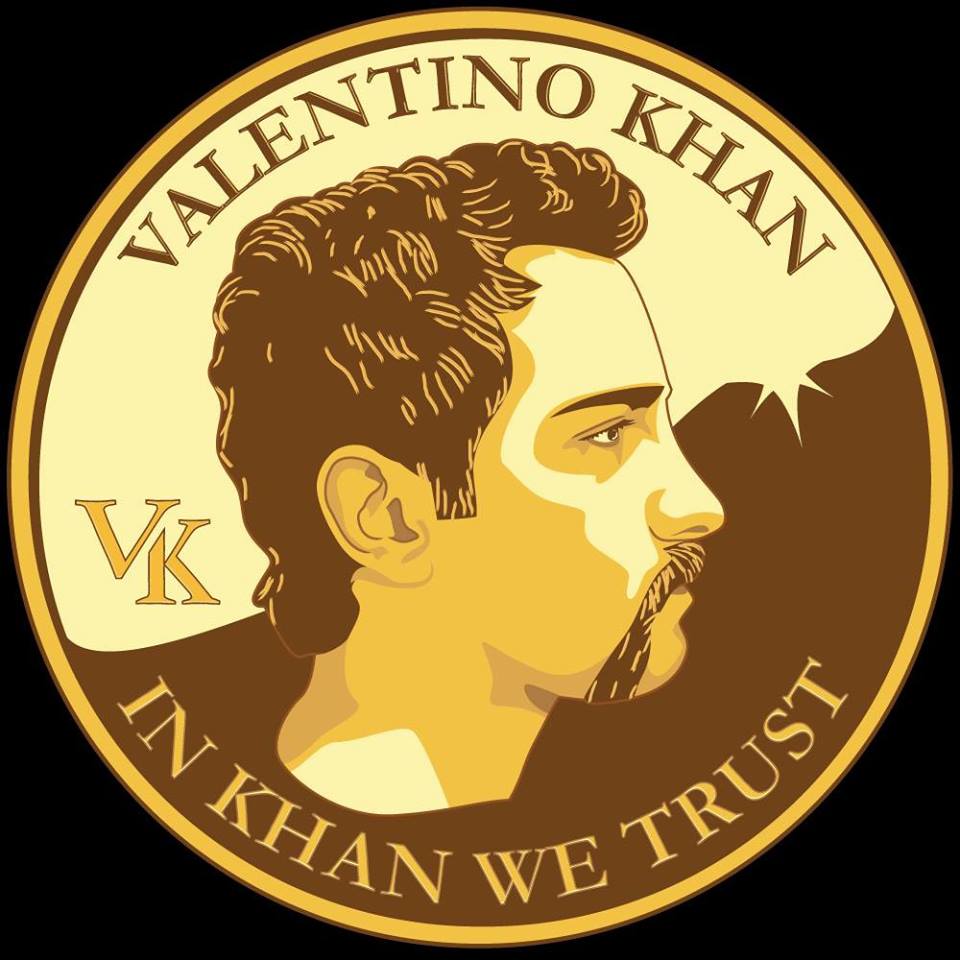 Not many people can do it like Valentino Khan. Besides producing music for multi-platinum hip-hop artists such as T.I., Bruno Mars and Tyga, Valentino signed to OWSLA where he "made some noise" (see what I did there?) with his debut EP "In Khan We Trust". He also allows his fans to see what a day in the life of Khan is like via snapchat which is always amusing.
While some believe electronic dance music is starting to become "stale", he has brought new life to the genre. Not only is he a phenomenal producer but he consistently proves to the crowd he is a very talented DJ night in and night out. He can simply to it all. The barrier breaking Valentino Khan is just getting started, but I have a good feeling it's just a matter of time before he is a household name.
Dog Blood – Middle Finger Pt 2 (Valentino Khan Remix) | Free Download |
TSS: First off, how does it feel to rock the OWSLA stage here at TomorrowWorld?
Valentino Khan: Feels amazing! It's really cool that people come from all over to be here, traveling countless hours from around the world. I definitely felt the energy from the crowd here today, it was really dope.
TSS: You started touring again with Skrillex last night in Miami, what's it like spending so much time with Sonny?
Valentino Khan: Last night was amazing with Skrill. Anytime I've been able to tour with him it has just been filled with constant energy and good vibes from the entire crew. He's an amazing dude, an amazing producer and being able to witness him put on a show live is quite inspiring.
TSS: You've been producing Hip-Hop for quite some time now for some big names like T.I. and 2 Chainz, when did you realize you wanted to crossover into electronic music?
Valentino Khan: My Hip-Hop and electronic music producing career happened around the same time. I ended up doing the "Bubble Butt" record with Major Lazer, Tyga and Bruno Mars which was a really good time for me to crossover. It really kind of started though with my younger brother playing me Justice records. It's really refreshing to have my hands in both those worlds.
TSS: When did you decide to leave the studio and start DJing?
Valentino Khan: Basically around the same time as everything else. I was like "I really wanna make electronic dance music, oh you don't make any money off selling records huh? Cool, I have to DJ, that seems fun." I essentially taught myself and here I am. It's pretty rewarding and fun experience. It's cool to get instant feedback from a large number of people during a live set. I was able to test out a couple remixes I've been working on today and they seemed to have went over pretty well.
TSS: Now your sets contain a wide variety of genres and like your recent EP "In Khan We Trust", you really can't seem to put it in a certain "category". Why do you choose to go that route?
Valentino Khan: It's cool if somebody wants to the same shit as everyone else, but that's not for me. I always wanted to push boundaries with my music and my legacy as a producer is important to me. I don't want to just be treading water musically by doing the same thing as everyone else. I think it's way cooler if you can do something that is genre bending and something that no one has done before, I find that more refreshing. It's cool if you want to stick with one sound and I don't hate on that at all, but for me I pride myself on able to try different things. It just makes things a lot more exciting for me.
TSS: Speaking of different, tell us how the 'Make Some Noise" video came together?
Valentino Khan: After talking to the director and the label, we all just wanted to do something with a whole different concept because that track is very unique, weird, hype, in an unorthodox way. A major part of that was having a giant fire-breathing alpaca in the video and turn it into an action montage. Ridiculous is the key word when describing that music video.
TSS: If you could collaborate with anyone dead or alive who would it be?
Valentino Khan: Aaliyah would be cool if I could collab with someone who is no longer with us. I always leave people off so I'd have to say it would be cool to collab with Boys Noize and Skrillex would be amazing as well. Boys Noize would be awesome because he has such a unique sound and I've always have been inspired by that hard techno sound. Gesaffelstein would be cool too. I'd also like to collaborate with these two coming over right now, Milo & Otis. *Milo & Otis guest appearance* It would be really dope to collab to with anyone that has that hard techno sound. I have a lot of tracks that are unfinished that are hard techno, but I'm waiting for just the right time to release those.
TSS: Now for a question all the people want to know, what are the secrets to having a great mustache?
Valentino Khan: I'd have to say having great genes and be very masculine and that's about it. You have to be able to maintain, you can't just fucking grow hair. It's a bit of an art.
TSS: Lastly, would you rather fight 100 duck sized horses, or 1 horse sized duck??
Valentino Khan: I would definitely fight the duck sized horses because I would just stomp the shit out of those motherfuckers. I might be a little bit winded after that, but I just kick the shit out the them. I wouldn't even want to see a horse sized duck, it just seems like a nuisance. Ducks are annoying as fuck as they are, why would I want to be around a large one.
"Follow" Valentino Khan: | Facebook | Twitter | Soundcloud |
Comments
comments