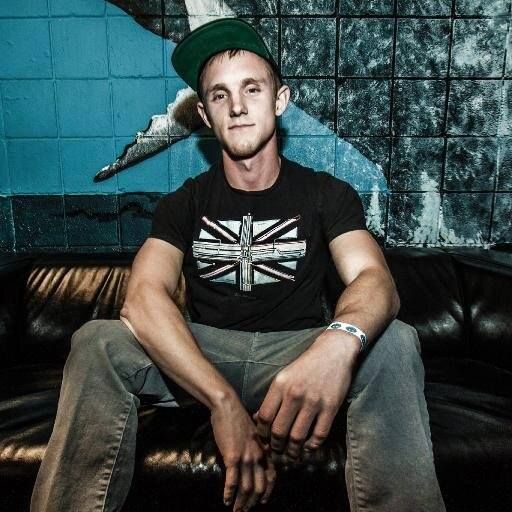 Bay Area resident, T-Mass, has been steadily taking the lead of melodic dubstep.
After having a major release with Skrux on UKF Dubstep, a collaboration with PatrickReza, as well as remixes for Virtual Riot, Crywolf, and BT it has only brought fans yearning for more as the majority of artists associated with melodic dubstep have disappeared off of the face of the earth, T-Mass has taken the opportunity to showcase his art, talent, and emotion to newly allocated fans of the genre.
Well, we certainly can expect more from this underrated bass maestro as he has recently won trance godfather BT's remix contest for "Paralyzed" as well have landed an official remix of Tyris' "Lyra" which is featured on Enhanced Sessions Vol. 4 compilation.
BT (feat. Christian Burns) – Paralyzed (T-Mass Remix) | Stream Only |
Almost forgot to add this hidden gem. Quite possibly everyone's favorite mix from T-Mass. Pure epicness, start to finish.
Skrux (feat. Mona Moua) – Being Human (T-Mass Remix) | Download |
It's sh*t this that gets me ever-single-time. Chill-out music with beautifully sound-designed bass melodies that all synchronize with absolutely breath-taking scenery of mother nature and the world itself.
For me personally, dubstep is the music of the future. With all the music I listen to (and I listen everything – literally everything) nothing really compares to this. There is music for anything and everything but when it comes to futuristic euphoria (or scenes straight out of a movie) it pours all of that emotion out leaving you refreshingly relaxed and satisfied truly making you feel like you're in a different world. That's why this sh*t gets me.
Tygris – Lyra (T-Mass Remix) | Beatport |
According to critics, dubstep is dead.
They may be right in some cases, but to those who still actually listen and keep up are more than fine with it being "dead" due to the fact that we all still blast that sh*t like it's 2012.
As most attention spanning to trap, deep, and newly acclaimed hybrid music, dubstep is back to what it once was before it's eruption in late 2011. Thus, bringing back some purity, newly designed filth, true intimate emotion that listeners will be able to cherish without being bothered the fact that people will listen to it as well just because it's popular.
T-Mass (feat. Mona Moua) – The One (Seven Day Siege Remix) | Download |
As a bonus here, I'd like to give a shoutout to Seven Day Siege as this fresh blood perfectly captures epicness and emotion twisting blissful vocals, cinematic drums, suspenseful build-ups, and a clashing drop full of revelations in one track. Check his SC similar tracks as this and keep it lock on here as you can expect to see more from these two in the future.
"Follow" T-Mass: | Facebook | Twitter | SoundCloud |
"Follow" Seven Day Siege: | Facebook | Twitter | SoundCloud |
Comments
comments