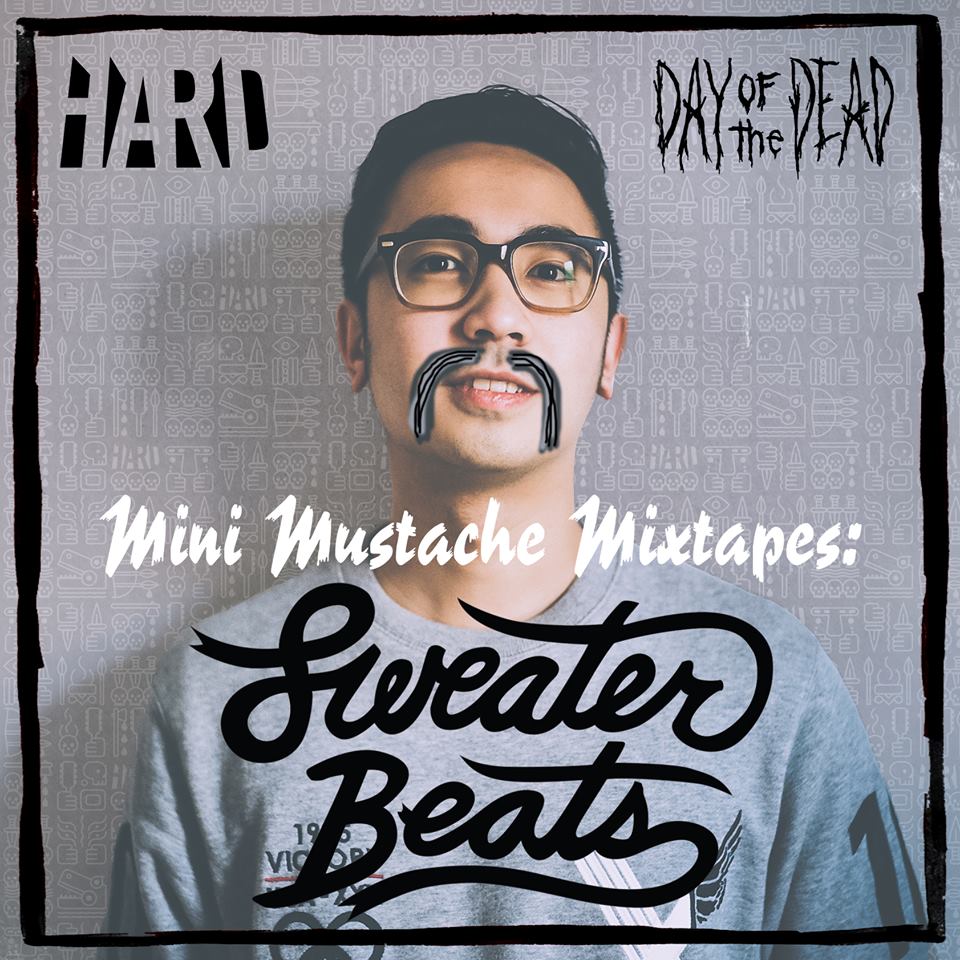 I know I'm not the only one anxiously waiting for the leaves to fall and November to come. There's only one thing on my mind and it's the epic weekend about to take place at the Pomona Fairplex November 1 and 2. While the location might have changed HARD continues to amaze with its stacked lineup for this year's Day Of The Dead.

But since time travel has yet to be invented and we can't speed up time, HARD has released another episode of its mixtape series with none other than Sweater Beats. From his Vindata remix to the latest take on Flume and Chet Faker's "Drop The Game," Sweater Beats has been on point with the mesmerizing mixes and killer beats. For thirty minutes, prepare to be wowed, wooed, and overwhelmed with excitement as Sweater Beats gives you a little taste of what is to come.
To grab your tickets for HARD DOTD click here and enjoy the Mini-Mustache Mixtape.
HARD DOTD 2014 Mini-Mustache Mixtapes: Sweater Beats | Stream Only |
Tracklist:
1. Lorde – Team (Sweater Beats Intro Edit)
2. Britney Spears – Gimme More (Sweater Beats Edit)
3. Sinjin Hawke – Prom Nite
4. Stooki Sound & Mr. Carmack – Uppers
5. Sam Gallaitry – Bruh
6. Salva – Drop That Bitch
7. TroyBoi – Till The AM
8. Spitze – Mittens (OH!)
7. Basenji – Heirloom
8. Sable – Foolin'
9. Flume & Chet Faker – Drop the Game (Sweater Beats Remix)
10. Bando Jonez – Sex You (Easter Bloc Remix)
11. Trippy Turtle – Trippy's Theme
12. ILOVEMAKONNEN – Tuesday
13. Kastle ft. Lotti – Anything's Possible (Sweater Beats Remix)
14. Sweater Beats – Rain Dance
"Follow" Sweater Beats: | Facebook | Twitter | Soundcloud |
"Follow" HARD: | Facebook | Twitter | Soundcloud |
Comments
comments