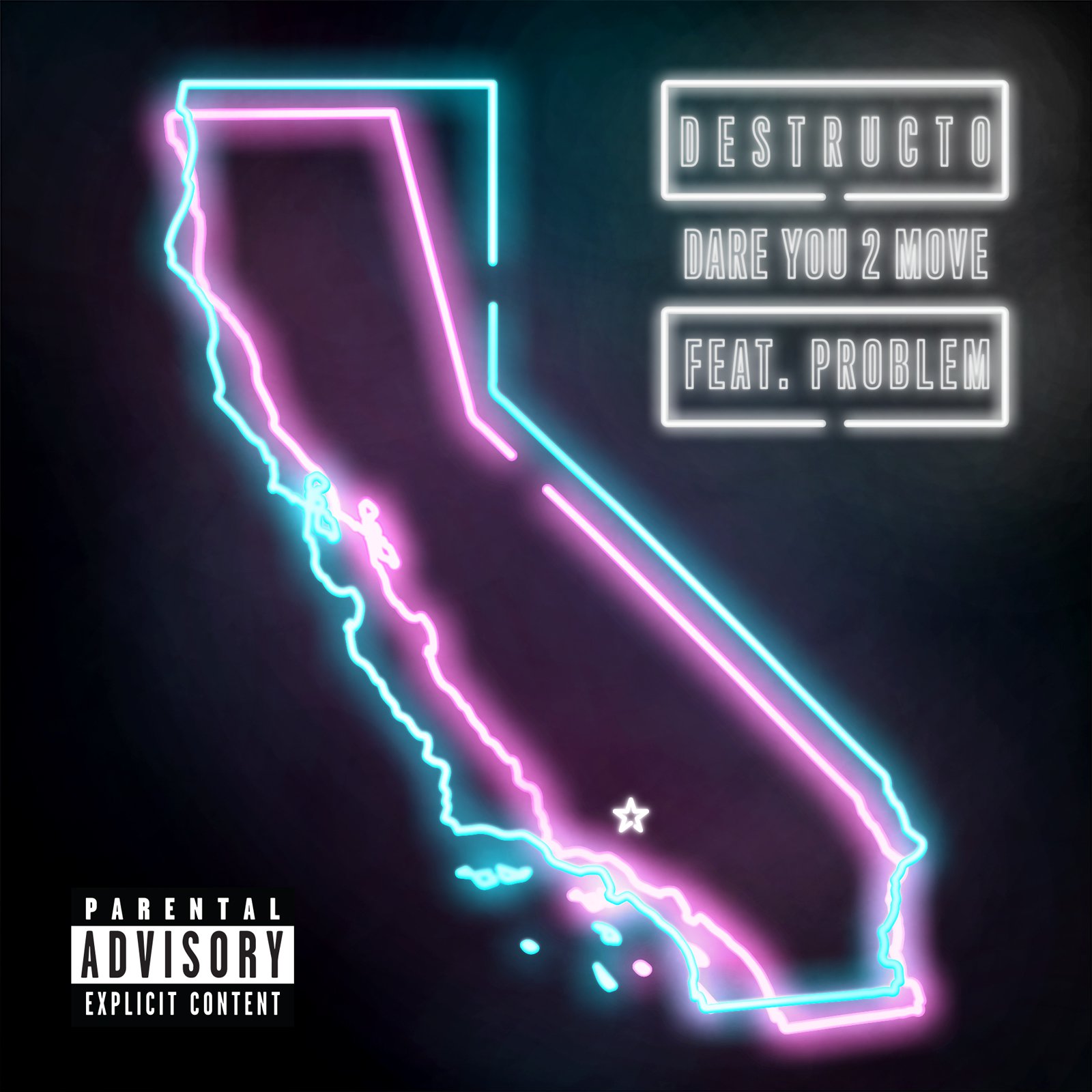 Like whaaaaaaaattttttttt.
Sorry, had to.
Anyways, if you know where that's from then you should already be familiarized with Compton rapper (who's actually from Compton) – Problem.
Last summer he was LA's favorite new rapper after taking over international radio waves with his hit single "Like What". Sometime after his track "Say That Then" with Glasses Malone was featured on Rockstar's GTA 5 OST (original soundtrack). Though recently his '354: Lift Off' mixtape hasn't caught as much flame as his 'Welcome To Mollywood (pt. 1 & 2)' – Problem, rings in back to cross musical waters with the HARDfather himself, Gary – Destructo – Richards.
A more than proper follow up to "Party Up", "Dare You 2 Move" sets a dark wobble g-house mood as Problem describes a typical night out in the club with his raps. Groovey, silky, and catchy basslines will have house and hip-hop fans alike bobbing their heads to rhythm of the beat.
Personally, I feel there is a story being told here – party bus to the club? then what? We shall see in Destructo's forthcoming 'West Coast EP' due out – November 24th. Until then, get your tickets for HARD Day of the Dead!
Destructo – Dare You 2 Move (feat. Problem) | Stream Only |
"Follow" Destructo: | Facebook | Twitter | SoundCloud |
"Follow" Problem: | Facebook | Twitter | SoundCloud |
Comments
comments