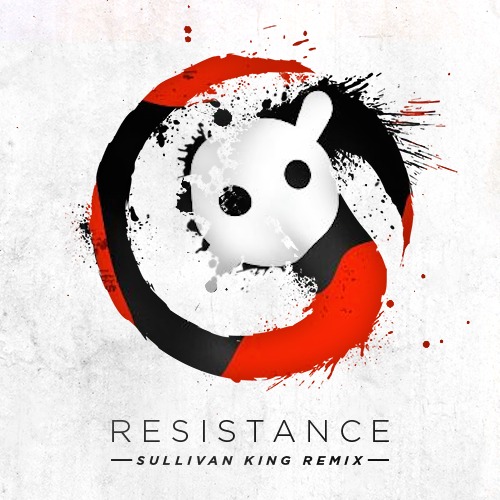 Okay. Sullivan King has officially gone beastmode to the point where I feel like he doesn't even have to try and unleash full fury on my system.
That's not true of course as Sullivan King tries very hard to effortlessly impress his audience everytime as well as blow their f*cking minds into another dimension.
In all honest W-T-F-ness, I did not expect was I was setting myself up for but holy f*ck I'm glad I did. As soon as I hit the play button I felt like I was sent back in time to the 90s with that old-school metal guitar riff (mad props cause "real instruments") and my only hopes of getting back into the future was to fight through the throttling sub-bass that was sucking me into the speakers.
Sounds like a bad trip but in all realness I hope at the next dub show I get hear this drop live with the proper system to handle such a tune. Meanwhile, you can test it out on yours. Can you handle it?
"Damn… Today marks the 2 year anniversary of when I started producing/my first day at Icon Collective Production School. I hadn't produced before going there and now, just 2 years later, I've had releases on major labels, shows currently booked, have produced for bands and TV/film, and soooo much more. And not to mention that in reality, I didn't really launch "Sullivan King" until late March with the release of "Pure Evil", so that makes only 7 months as a brand.. Srsly wtfff?! I can't even begin to tell you all how grateful I am for all the incredible people I've met, the love and support I've been given from them, Icon, and all of you, and the success I've had thus far. It's truly a humbling honor to be blessed with. Thank you all for a breathtaking 2 years, I'll never stop making music for you guys ? Much love…" – Sullivan King
Knife Party – Resistance (Sullivan King Remix) | Download |
"Follow" Sullivan King: | Facebook | Twitter | SoundCloud |
Comments
comments