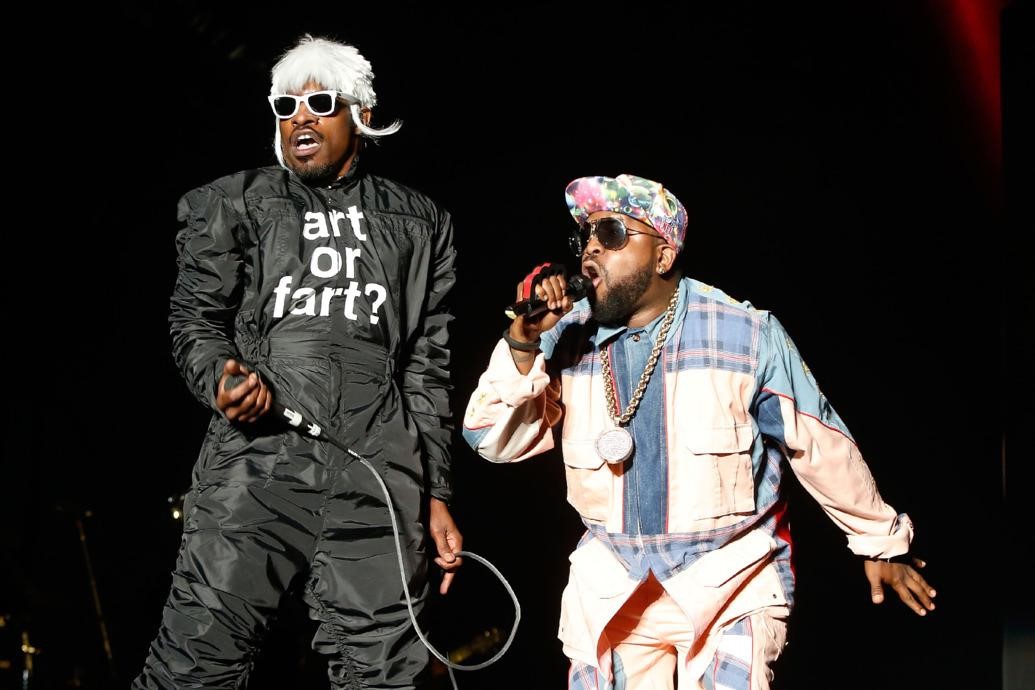 OutKast- 22 years ago, two high school students decided to create one of the greatest hip-hop groups of all-time. Two Dope Boys In A Cadillac, the aptly given title by which the dynamic duo would gain their worldwide recognition, began one of the most illustrious careers that music had ever seen. Since their immediate success with "Southernplayalisticadillacmuzik", Big Boi and André 3000 have consistently dazzled audiences from every stage that they set foot on. While they are mainly labeled as hip-hop artists, these two are capable of touching upon any style of music the second that you put a microphone in their hands. Six Grammy Awards and 25,000,000 sold records later, OutKast have established themselves as two of the most iconic artists of their era.
George Clinton, John Legend, Slick Rick, Raekwon, Snoop Dogg, Erykah Badu, Childish Gambino, Future, and Gorillaz (to name a few) are some of the widely popular acts that have performed and collaborated with Big Boi and André 3000 throughout their epic careers. After the release of "Idlewild" in 2006, Big Boi and André 3000 decided to part ways for a brief period of time in order to focus on their individual careers. Towards the end of 2013, a rumor had been announced that they would be reuniting at the 2014 installments of Coachella. Once it was announced that they had confirmed more than 40 headlining slots for this year, it became an easy choice to claim OutKast as the Music Festival Kings of 2014. OutKast hits the stage at 9:20 PM on October 31st.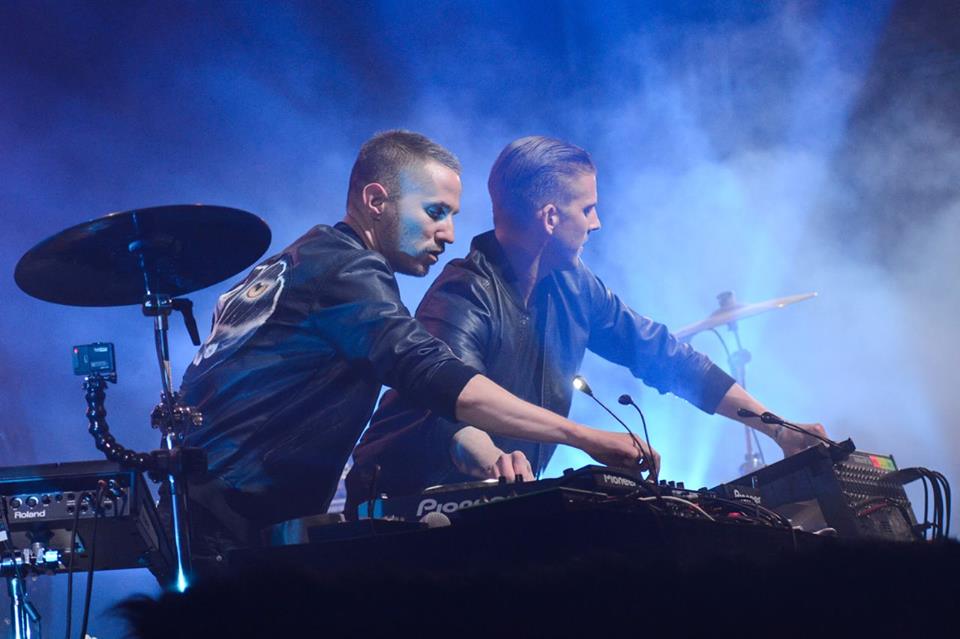 Galantis- This monumental duo, consisting of Christian Karlsson from Miike Snow and Linus Eklöw (Style of Eye), truly exemplifies the ability to create and produce absolute brilliance solely based on your surroundings. Many of their tracks contain a perfect blend of male and female vocals together that have allowed for Galantis to uniquely display themselves. After signing to Big Beat Records, Galantis decided to fully focus on their approach towards the music that they were wanting to create. What differentiates them from other electronic dance music artists is their method of beginning with the song itself instead of the beat. "The Heart That I'm Hearing" and "Friend (Hard Times)" flawlessly captivate the originality that sets Galantis apart from countless acts.
"Smile", their first single with Big Beat Records, has already gained much recognition from multiple renowned artists, such as: Kaskade, Dada Life, Tiësto, and Steve Angello. Recording in the Swedish archipelago definitely gives these two an incomparable advantage when it comes to having a scenic view that widens their creative process. Ever since they debuted their live performance during the first weekend of Coachella, they have continued to astonish audiences at venues and Music Festivals throughout the states. Galantis hits the stage at 6:15 PM on October 31st.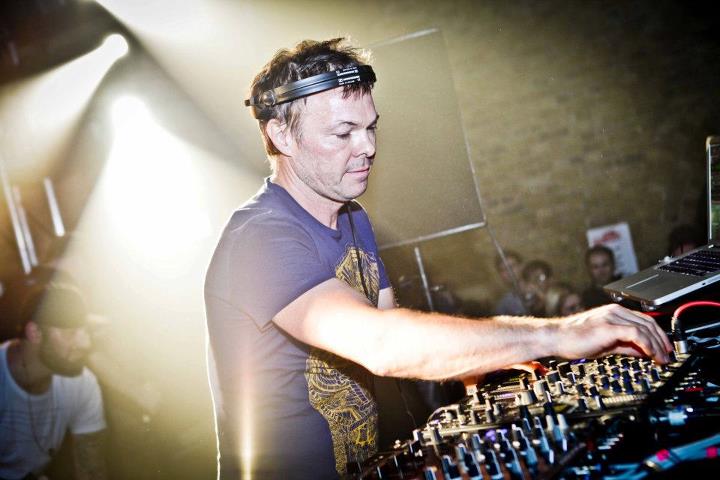 Pete Tong- "The Original, the Don, the Boss, the Legend, the Massive, the House, the Music, the President, the Prime Minister of Dance Music, the King, the Top Dog". When any individual is given such an introduction, you can rest assured that one of the greats is about to grace us with their presence. Having been the resident DJ at multiple clubs throughout Ibiza, oftentimes labeled as "the clubbing capital of the universe", Pete Tong is no stranger to the wildness of this world. Tong is constantly recognized as one of the most iconic and exemplary DJs to ever come out of Britain.
From hosting his own Radio Stations to hosting entire stages at Music Festivals throughout the world, Tong's brilliance is on constant display anywhere electronic music is present. After having left Pacha for a brief stint to host Wonderland in Sant Antoni back in 2008, Tong made his triumphant return back to Pacha in 2011 to host his new "All Gone Pete Tong" event. This year, All Gone has nearly sold out every party with its consistent star-studded lineups. If you have never had the chance to see this living legend in action, this is a show that you'll want to make sure to be present for. Pete Tong hits the stage on November 1st at 5:30 PM.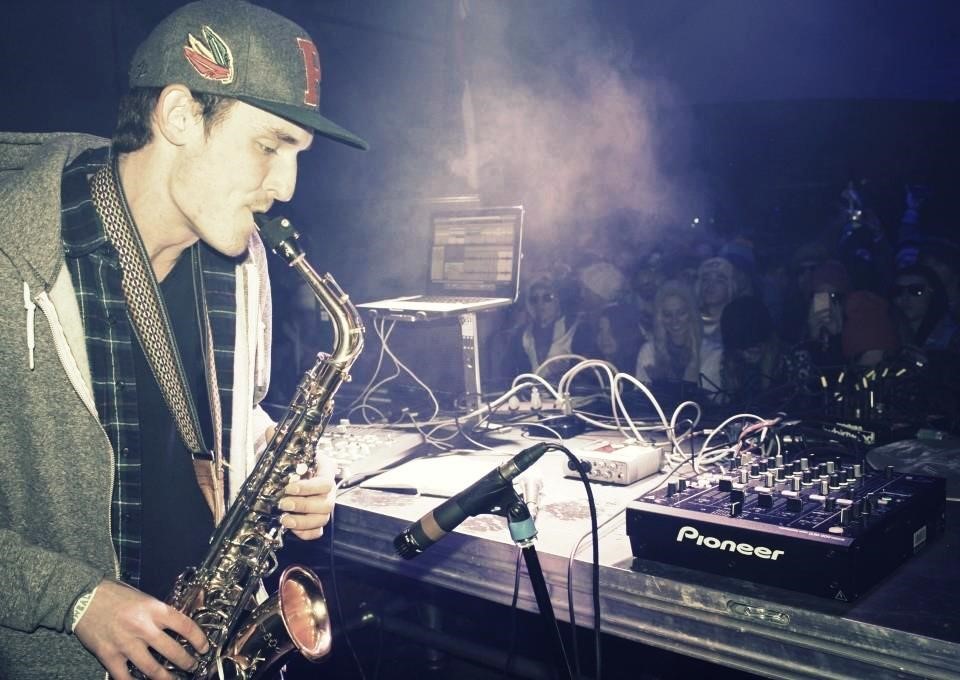 GRiZ- Having played the saxophone since elementary school has allowed for Grant Kwiecinski to combine his classical upbringing of soul and jazz on the woodwind instrument with a futuristic style of electronic music that has quickly caused for him to become recognized as one of the up-and-coming heavy hitters throughout this industry.
Hailing from the streets of Detroit where electronic music has always been prevalent, Grant's unique concept of "electro-soul" is what has been causing everyone to become immediate fans of his music. GRiZ's career has catapulted extremely fast since 2012. (Rightfully so, too!) From Coachella to Governor's Ball and everywhere in between, GRiZ has become a major staple on countless stellar lineups. Having supported multiple artists throughout their respective tours (Bassnectar, Big Gigantic, Pretty Lights), Grant's potential is endless and the sky is truly the limit for what we can expect from this mastermind.
"Mad Liberation" and "Rebel Era" are prime examples of the brilliance that can come from having the willpower and determination to combine mismatched genres out of nowhere. There is no end in sight for GRiZ, and that's a great thing. GRiZ hits the stage on November 2nd at 5:00 PM.
Action Bronson- Culinary Arts and Hip-Hop rarely go hand in hand, yet Action Bronson has discovered the proper ingredients to create a perfect blend with the two. "Action in the Kitchen" was his online cooking show that initially led to his internet popularity. His wild antics, rowdy delivery, and boisterous personality have attracted fans of all different backgrounds to enjoy his live performances.
While other artists usually take "break a leg" as a sign of encouragement, a broken leg for Action meant a hiatus from his cooking career and a focus on his rap career. It was in 2007 that The Outdoorsmen, Action's collaboration group with Mayhem Lauren and Jay Steele, released their "Last of a Dyin' Breed: Volume 1" mixtape. This was the initial stepping stone to what would become the socko career of Action Bronson. Having provided us with "Dr. Lecter" and "Well Done" in 2011 and "Blue Chips" in 2012, Bronson has continued to deliver what appears to be an endless supply of raw talent to his fans worldwide.
Funkmaster Flex, Earl Sweatshirt, Raekwon, Wiz Khalifa, Prodigy, and RiFF RAFF are merely a few of the artists that have had the honor of working alongside Action Bronson. Drawing wisdom from Wu-Tang Clan, Ghostface Killah, and Mobb Deep, it's evident that this man has been destined for greatness from the start. Action Bronson hits the stage on October 31st at 7:00 PM.
MAKJ- The phrase "age is but a number" is becoming more and more applicable throughout the music industry due to the fact that multiple artists have been able to gain their stardom from such young ages. This is certainly the case when it comes to the 24 year old up-and-coming DJ phenom, MAKJ, who began pursuing his obsession with DJ'ing at just 15 years old! When you have the privilege of having DJ AM (Rest In Peace) as your mentor because he sees potential in you, you are undoubtedly destined to accomplish massive feats throughout the electronic music realm.
2014 has been absolutely massive for MAKJ. With his sold-out Let's Get Fucked Up Tour throughout Europe earlier in the year and his Peyote Tour throughout North America, this man is determined to play any and every stage that demands his presence. His uniquity throughout all of his projects truly diversifies his work and persona from the rest. Having been invited to perform at four of the largest recognizable Electronic Music Festivals (Ultra, Tomorrowland, Electric Zoo, TomorrowWorld) this year alone, MAKJ is making sure his name is one that stays engraved in people's minds the second they hear it. It's one thing to gain support from your fans; it's another to gain as much support as MAKJ from many of the biggest artists in the world (Hardwell, Avicii, W&W, David Guetta, Nicky Romero, etc.)! Having released multiple tracks via Revealed, Hysteria Records, Doorn Records, Juicy Music, Ultra Records, and Spinnin', MAKJ is on a musical rampage that has nobody wanting to stop him.
Don't sleep on this kid, people. Good luck trying to after one of his sets, too. If you're looking for a party, this is where you'll want to be. MAKJ hits the stage on October 31st at 5:15 PM.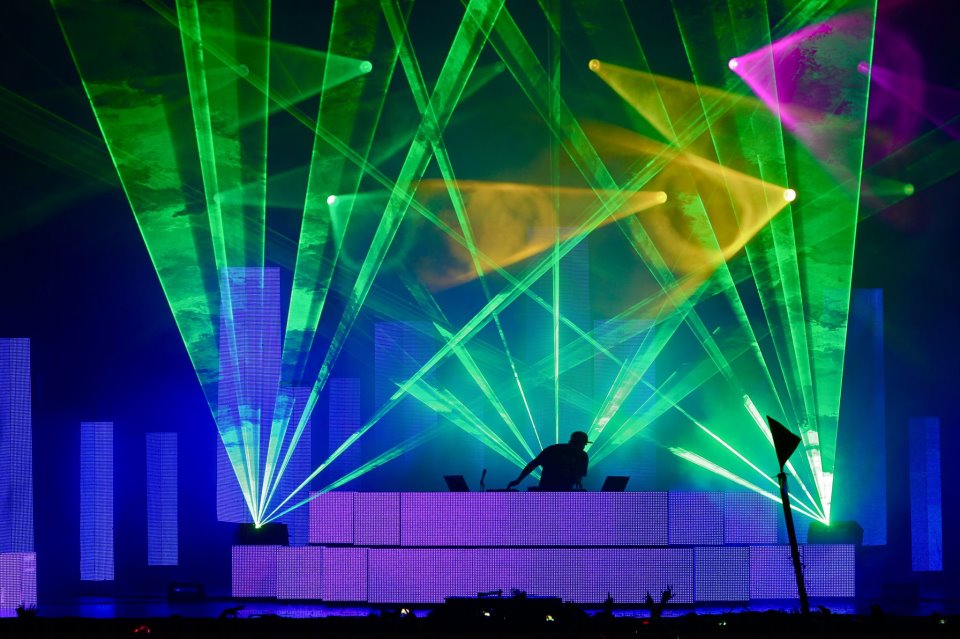 Pretty Lights- While his stage name truly exemplifies the incomparable visual effects of his shows, there is much more on display when witnessing the brilliant mastermind that is Derek Vincent Smith.
When it comes to contemporary electronic music, Pretty Lights is undoubtedly at the forefront of the rarely perfected style. What initially started off as an individual writing hip-hop music has blossomed into one of the most unique and creative musical projects seen throughout the world. Derek's eclectic musical taste allows for him to grab bits and pieces from all types of genres and create some of the most unprecedented tracks ever produced. Whether he's putting on a solo performance, a performance with the Analog Future Band, or a rare performance with members of the Colorado Symphony, Derek's mindset is to astonish anyone that is prepared to watch his show.
When you can sell out two night at the legendary Red Rocks Amphitheatre, you know that you have solidified yourself as a master of your craft. With two insane performances at two of the largest Music Festivals in the world (Tomorrowland and Glastonbury) earlier this year, you can rest assured that Pretty Lights will make sure to continue carrying that momentum over to Voodoo. Pretty Lights hits the stage on November 2nd at 7:30 PM.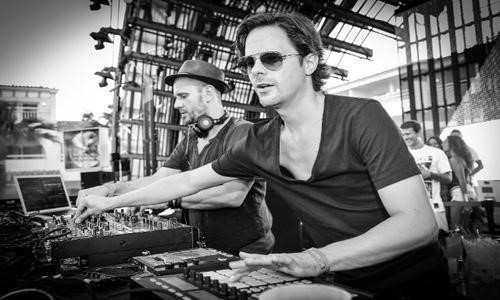 Booka Shade (DJ Set)- When you think French House, you think Daft Punk. When you're referring to the Godfather of House Music, you know you're talking about Frankie Knuckles. When you think German House, no duo comes to mind quicker than Walter Merziger and Arno Kammermeier of Booka Shade.
After having initially started their careers as a synth-pop twosome, Booka Shade began shifting their style towards multiple styles of House, Techno, and Club Music. Booka Shade's unequivocal style has allowed for them to truly express themselves freely throughout various genres. While they have been successfully producing popular tracks since their inception, it was with "Una Musica Senza Ritmo" back in 2002 that allowed them to finally explore the depths and the vastness of Trance and other encompassing forms of music. Their label, Get Physical Music, is constantly viewed as one of the key dance music labels throughout Berlin and the rest of the world. Walter and Arno have worked with many of the most respected artists throughout their respective genres, such as: Moby, Depeche Mode, Kings of Leon, Yello, and many others.
After having handed over full control of Get Physical Music to their co-founders (under good conditions) back in 2011, Booka Shade has been able to continue dazzling audiences with their Live Sets and DJ Sets alike. Ranked as one of the Top 5 Live Acts by Resident Advisor, Booka Shade is always prepared to deliver sheer brilliance. Booka Shade hits the stage on October 31st at 10:00 PM.
-Words By The Legend Known Only As "Sea Bass"
Comments
comments