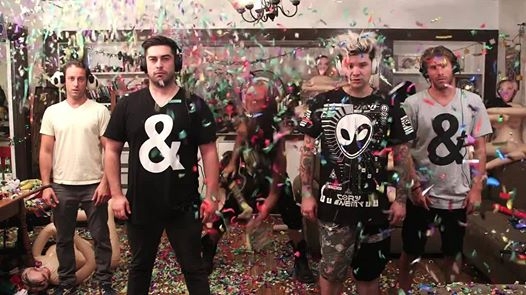 1. THE TUNE
Released yesterday from Cory Enemy x Goshfather & Jinco comes a playful tech house tune title "David Guetta." This latest release is a roller-coaster ride through blood boiling builds, hypnotic bass, and drops to get down to… and maybe even zone out for a bit.
Cory Enemy x Goshfather & Jinco- David Guetta| Download |
2.THE FACE
We all remember the face. You know, the one that went viral after David Guetta's performance at Tomorrowland this year. If you don't we have a lil refresher below.
3.THE CONTEST
In addition to the release of this dope new tune, Cory Enemy, Goshfather & Jinco, & HARDfest have paired up to make "David Guetta" not only a house hold face, but a contest to win some HARD Day Of The Dead Tickets.
The idea is simple: record a 15-second video on Instagram of you and your friends going crazy to the song "David Guetta," and then, at the last second at the drop, do your best impression of the famous Tomorrowland Guetta Face.
By creating a video, you are also entered into the official "David Guetta" contest. The winner of the contest will receive 2 backstage passes to HARD Day of the Dead for both days. The 2nd place winner will receive 2 Cory Enemy shirts. 3rd place will receive a HARD Day of the Dead T-shirt.
Contest Rules:
Must host video on Instagram and repost on Facebook or Twitter.
Must Tag and Follow @CoryEnemy @Goshfatherjinco and #GuettaFACE #HARDFEST on all socials
Must Use the Song in the video
Check out Cory Enemy x Goshfather & Jinco for some dance move inspiration:

ETC!ETC! has even done it!
gLAdiator has done it
AND NOW SO WILL YOU!
"Follow" Cory Enemy: | Facebook | Twitter | Soundcloud |
"Follow" Goshfather & Jinco: | Facebook | Twitter | Soundcloud |
Comments
comments