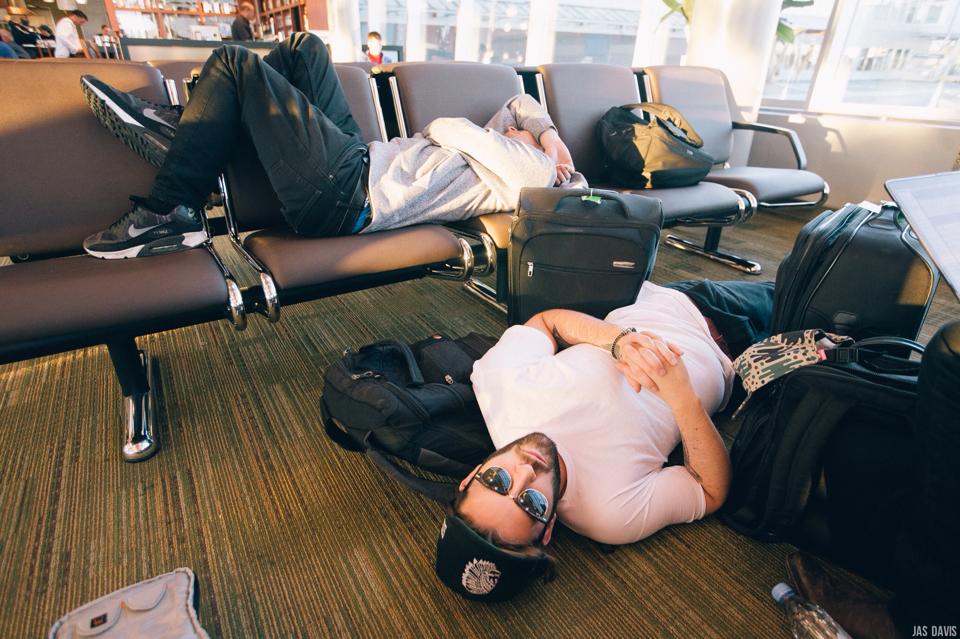 As the end of another busy Summer is slowly coming into view for Zeds Dead, we got the chance to catch up with them before they hit the road again this fall as part of the 'Safe In Sound tour' which will feature Adventure Club, Flux Pavilion, Destroid and plenty other bass-heavy acts. Be sure to be on the lookout for that as these bass-phenoms tear up North America this fall.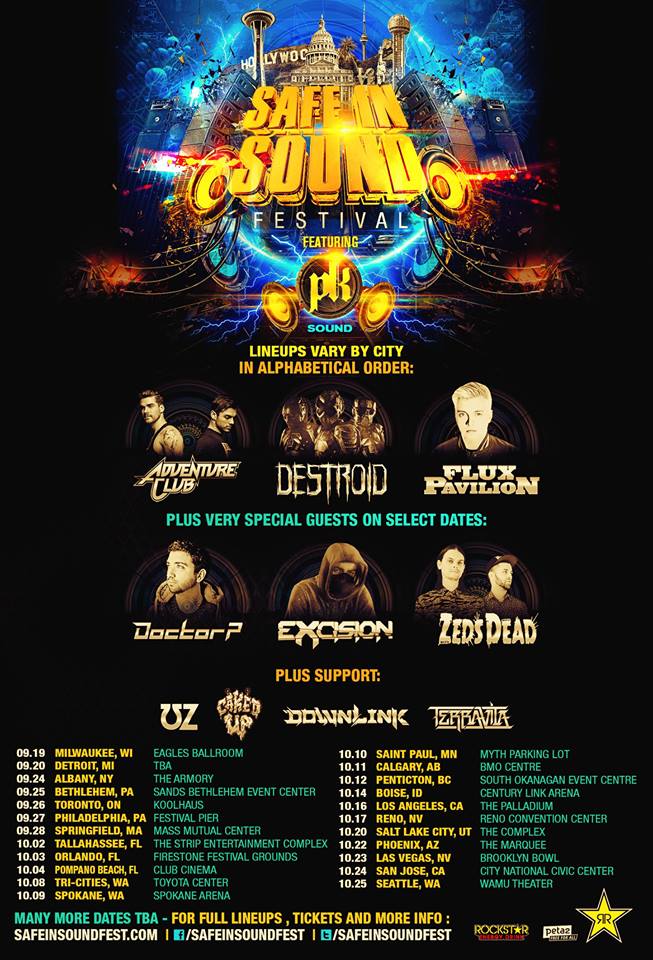 For Zeds Dead who recently dropped their Somewhere Else EP, things are especially good. The latest eight track masterpiece gives fans a sample plate of genres ranging from their massive, bass packed anthems like 'Where Are You Now' and 'Blink' to the deeper tunes like 'Lost You' and 'Bustamove'. On top of that, tunes like 'Stoned Capone' demonstrate again the versatility of the Toronto duo.
Anyway, we definitely enjoyed getting to chat with DC and Hooks, check out the feature below.
TSS: You guys seem to have been touring non-stop this year. What was your favorite festival/city to play this summer?
ZD: It's been a crazy summer! So many incredible shows, I feel bad picking but there are some that really stand out. Electric Forest was really special to us, also our first headlining show at Red Rocks (DEAD ROCKS!).
TSS: You guys have been on a busy touring schedule lately! Are you able to work at all on the road? What is that creative process like?
ZD: Planes, hotel rooms, buses, and airports all become our studios. Making music really is our passion and we'll do it anywhere we can. Sometimes it's like a need, an addiction, but a good one.
TSS: We're obsessed with 'Lost You', but what is your favorite song to play live off of the new EP?
ZD: It's so awesome to see people starting to sing along to Lost You when we play it now. It's one of my faves to play off the EP. We just started playing Bustamove in our sets and it's been getting a really good response, so that one's kinda my fave at the moment. Ultimately its really hard to pick favorites because they all have different vibes, I generally just like playing new stuff the most though.
Zeds Dead – Lost You (feat. Twin Shadow & D'Angelo Lacy) | iTunes |
TSS: How was it hopping around with the Mad Decent crew for the Block Parties? That sounds like one of the most fun gigs ever as artists and sharing those times with good friends.
ZD: The lineup on the Block Parties this year is insane! And yes it's a great group of friends to see every weekend. We're really stoked for the Boat Party.
Check out Zeds Dead's newest mix in celebration of the Mad Decent Block Parties this summer.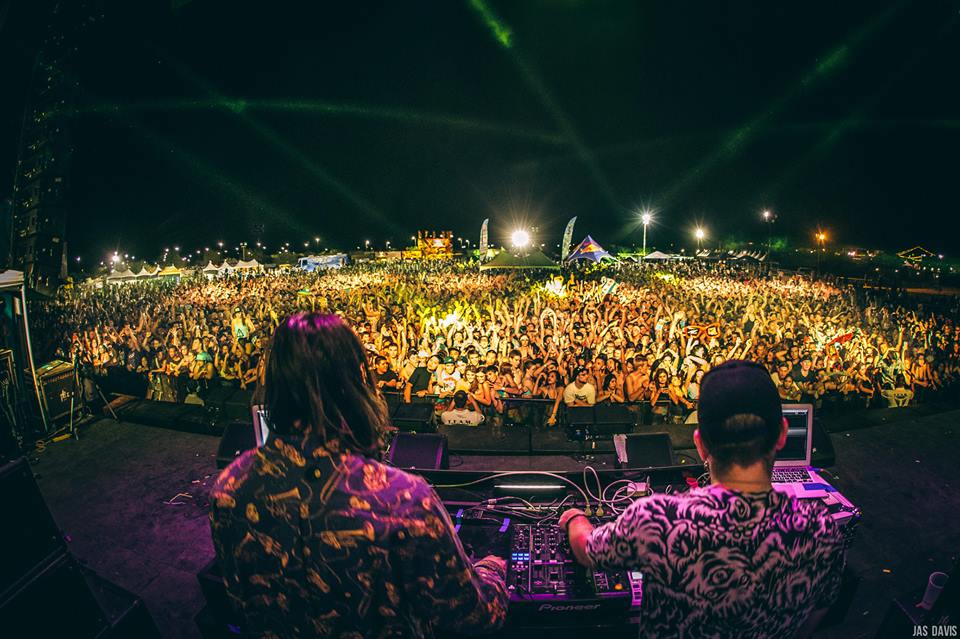 TSS: 'Somewhere Else' is your most diverse project yet. How was it working with people like Big Gigantic and Bright Lights as well as Twin Shadow?
ZD: It all seemed to come together very naturally. With Bright Lights she just happened to be in Paris when we were there for a show and we just hung out in the hotel room and played her some beats. She actually wrote the lyrics for Where Are You Now in the hotel room!
TSS: When you guys are on stage together, it's very evident of that kind of chemistry you two share together. It just looks like two best friends doing the most natural thing. How has this crazy ride of a career been as you guys share it together with one another?
ZD: Well it is really like that. We've been working together for so long I guess we're just in synch at this point. Sometimes we have to take a step back from the whole thing and just laugh at how crazy things have gotten.
TSS: What do you want for the future of Zeds Dead? What's your vision and do you have any goals for out there for yourselves?
ZD: Well the next thing is probably a full length album. We've wanted to do that since the beginning. Other than that, maybe a radio show, more coffee breaks, write and direct our music videos, and start a label.
TSS: If you were to start your own Nation what would you call it?
ZD: Somewhere Else.
For whatever reasons, Torontonians love their coffee. Deadmau5 has his coffee run. Zeds Dead have their coffee break episodes. We had to get the exclusive scoop on when the two forces will combine for what we're sure will be the single greatest event in the history of coffee in Toronto.
TSS: Finally, you guys are from Toronto and so is Deadmau5 and you both love your coffee. Any plans for a Coffee Break Run?
ZD: I think it's only a matter of time.
It seems as if the duo have always been on the steady upward climb of success since they made the name change from MassProductions to Zeds Dead. But DC & Hooks have seriously been soaring for the past two years, especially this year since the release of 'Somewhere Else' and they've got no plans of slowing down. You need to catch up if you have still yet to see Zeds Dead live, you are truly missing out.
Thank you Zeds Dead for this opportunity! Keep bringing us lovely music, you talented souls.
"Follow" Zeds Dead: | Facebook | Twitter | Soundcloud |
Comments
comments