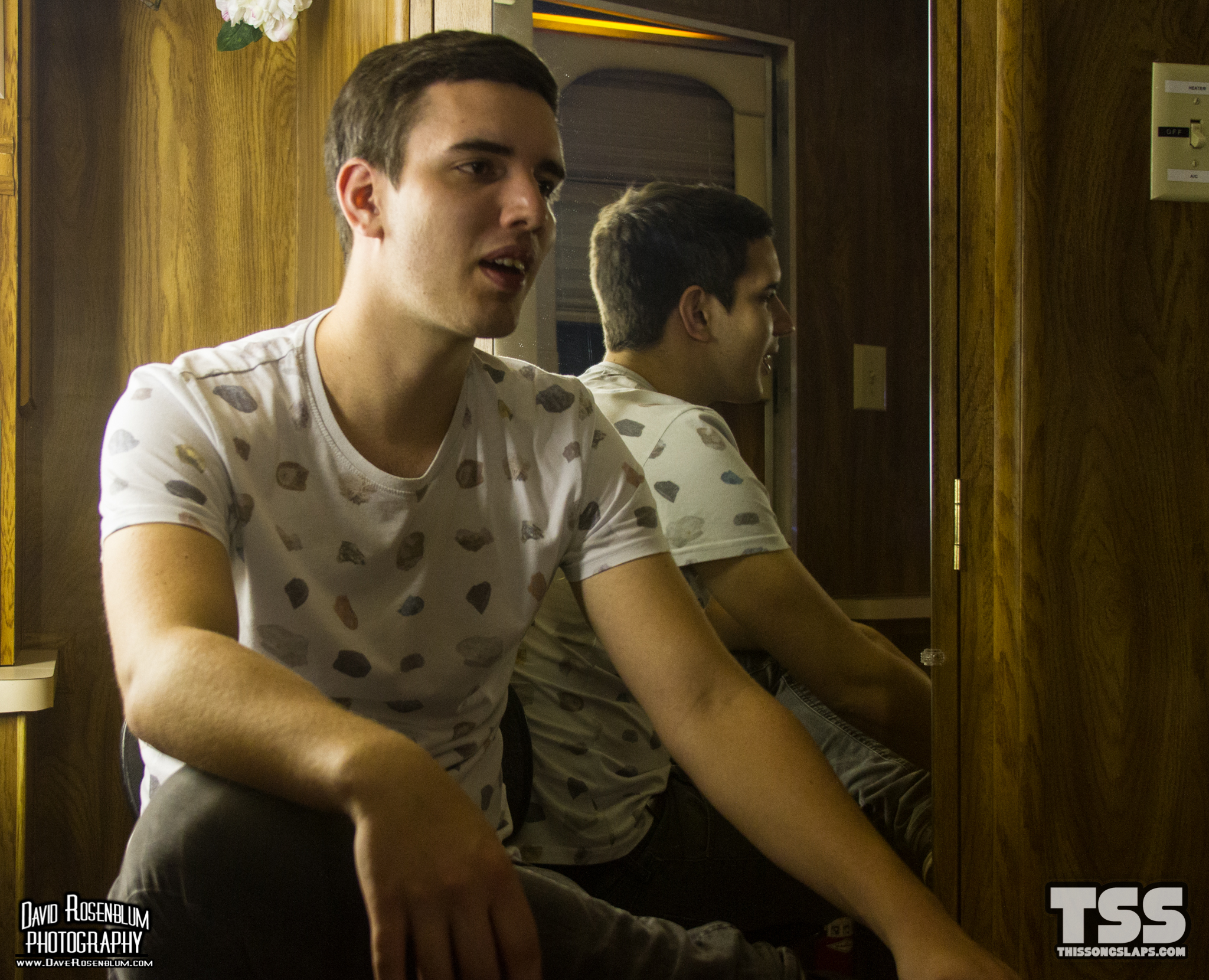 Belgium producer Boris Daenen, better known as Netsky, has had a huge year in the festival circuit. He's played Ultra Music Festival, Coachella, EDC Las Vegas, and just a few weeks ago he played at Nocturnal Wonderland's Sunken Garden stage. We got the chance to sit down with Netsky at Nocturnal to discuss his upcoming "Stay Up With Me" live tour, #CookingWithNetsky and what it was like bringing the crazy fast sounds of drum & bass on tour with Avicii. Check out our interview with Netsky below!
Nina: Welcome to LA & Nocturnal Wonderland! – What have you been up to here so far?
Boris: Well I got here two days ago and have been having some promo meetings and studio time. Very excited to play Nocturnal now!
Nina: Will you tell us a bit about your latest release "Running Low"?
Boris: Yeah, it was a collaboration with Beth Ditto, who was great to work with. I had so much fun working with her. I was looking for vocals that wasn't your typical pop voice.
Nina: Beth's vocals are very unique sounding – how did you find out about Beth Ditto?
Boris: Me and a friend of mine in the UK wrote the song and it had male vocals in the demo. And she liked it and wanted to put her voice over it, and it sounds much better than the male vocals did.
Nina: Can you tell us a little about Netsky LIVE and about your upcoming live tour?
Boris: Yeah, I'm really looking forward to that. It's in November and it's 25 shows in 28 days, it's going to be awesome. I'm going to be playing in a lot of cities I've never been in, so it's exciting and it will be cool to check out the states a little bit more. 
Netsky LIVE has four people on stage, a drummer on the left, me in the middle, a keyboard player and a hype man. And sometimes we have a couple of singers who perform the songs. We played live at Coachella and it was one of my favorite gigs of the year. Just playing in the middle of the desert was amazing.
Nina: Do you prefer playing Netsky LIVE?
Boris: Um, I couldn't stop DJing and I couldn't stop playing with a band, it's both part of my life now and I really enjoy both. But I love DJing, it's cool to have the freedom to play whatever you want to play.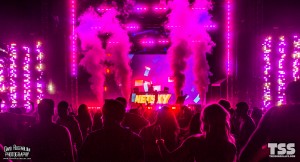 Photo Credit: Dave Rosenblum
Nina: Do you have a favorite city to play in or favorite festival? I know you mentioned you loved Coachella this year, anything else stand out to you?
Boris: Last time I played with a band we did a small tour in the US and we played New York and the Fonda Theater in Hollywood, both were amazing. I really really loved playing in LA. It's one of my favorite places to play. I can't wait to come back to LA and play a new venue.
Nina: We've seen you post photos of food on Twitter with the hashtag #CookingWithNetsky. Can you tell us a little about #CookingWithNetsky and how that came about?
Boris: It started off as a joke and now everyone is taking it very seriously, so I have to step up my cooking game now. I really like taking one hour off in my day and not thinking about music, which is part of the reason I enjoy cooking. I'm trying to get better at it now because I feel ashamed that everyone knows about it now. In my home country, newspapers and stuff are calling me up telling me I should start a cooking show, and I'm like "guys, I'm not that serious…" I might do a YouTube thing when I get better.
Nina:What's your favorite thing to cook?
Boris: I really like meat, steak, it's not my favorite but it's easy. I like cooking healthy stuff, fish burgers and fajitas and stuff. It's mostly just cooking for me and my girlfriend, we cook together. Last year for Christmas we made a massive turkey for my family.
Nina: Can you tell us a little about the UK drum & bass scene vs. what it's like playing in the US. What differences do you notice?
Boris: I've always been fond of playing to crowds who don't really get what you're doing, or who don't know much about drum & bass because I feel like that's the only way to move forward. So many people just stay in the UK because it's their comfort zone. It's easy to play the warehouses there. I did a support tour for Avicii in Europe, which is probably the weirdest thing I've ever done. And it was really great to play for people who have never heard the crazy fast music. I really want to branch out and play music to new crowds and bring drum and bass to the mainstream world. And I don't think it's dirty to say "mainstream" world.
Nina: You've played some major festivals recently but what are you working on right now?"
Boris: I've got like three more weeks to finish my album, which should be coming out around February. So I'll be playing most of the new songs on the US tour for the first time. I'm really excited to play new stuff as we've been playing the same songs for two years. I'm also getting ready to go on tour soon.
Nina: Personally, I love drum & bass. Who are some DnB artists you think we should know about?
Boris: A producer from the UK that I really like is Dimension, he's a really technical producer who is coming into his sound. I also really like Rockwell.
Catch Netsky on his "Stay Up With Me" live tour – grab your tickets at http://www.netskymusic.com/.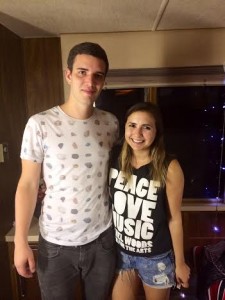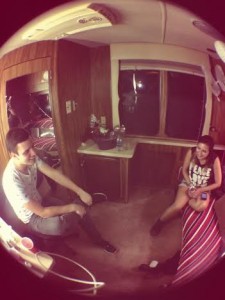 Photo Credit: Dave Rosenblum
Check out our full review of Nocturnal Wonderland here!
Comments
comments