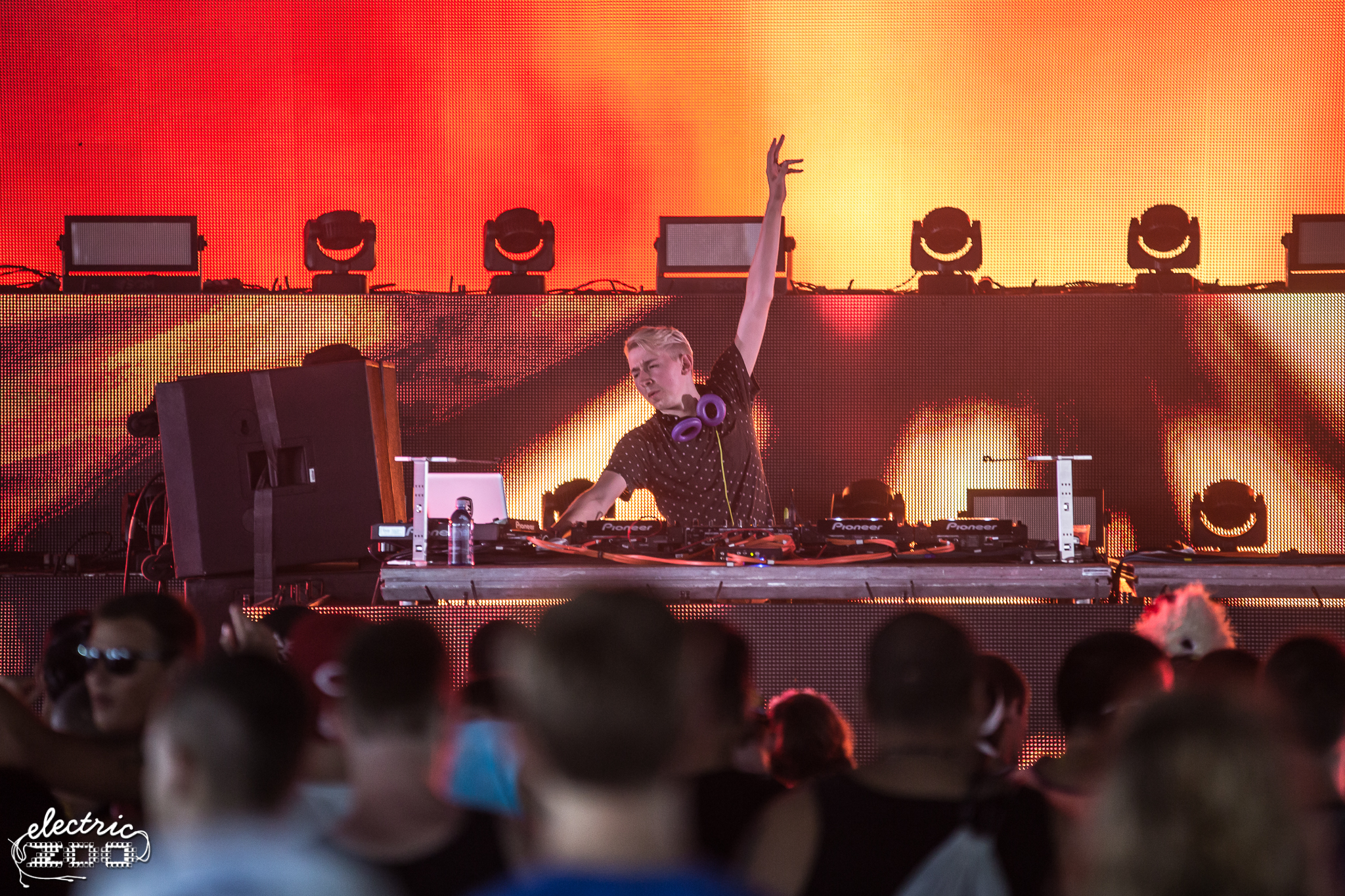 Photos by Danilo Lewis Photography for Electric Zoo
I guess you could say 2014 has been a pretty big year for our man Le Castle Vania, I mean what else what else would you expect from a guy who opened for Deadmau5 on New Year's Eve? Besides breaking in the New Year with Mr. Mau5trap himself, he has released his "Feels Like Fire" EP, worked on originals for the movie "John Wick" which is due out in October and has just started touring with Feed Me! The future is bright for this Atlanta native and one thing was made clear during our interview, he has a TON in store for his fans in the upcoming months.
Le Castle Vania – Feels Like Fire EP | Download |
TSS: Last time we saw you, you were here in New York breaking in the new year with Deadmau5, how was that experience?
Le Castle Vania: I couldn't think of a better way to kick off the year! The cool think about it was it was a last minute type of thing. Joel and I were scheduled to play a couple of festivals in Texas and the day after the first festival he hit me up saying I was opening for him in New York. Celebrating New Year's Eve in New York is exciting enough, but opening for Deadmau5 at a stadium, you can't beat that! Since we're on the topic, I want to give a big shoutout to Joel. I always try to show my gratitude because he's a dude who's built his own thing, he didn't have to go out of his way to put me on and share my music.
TSS: Speaking of Deadmau5, how does it feel to be apart of Mau5trap?
Le Castle Vania: It's awesome! They're a label I respect a lot and has put out great acts like Feed Me and obviously Joel. Mau5trap is a label that looks for and respects new and interesting well produced music. Being able to release music there is a huge honor.
TSS: What inspires you to make music?
Le Castle Vania: I don't know; it's just my passion. I get inspired by the challenge of learning new techniques of production and also the techniques of song writing. It's a passion of creativity, creating something that didn't exist before and being able to share it with people. When I was younger I would listen to song and be in my own zone. Music becomes who you are and can inspire you whole life. I love being able to create something that didn't exist before and being able to share it with people.
TSS: Your music has its own signature sound, how would you describe it to someone who has never heard it before?
Le Castle Vania: I just fuse the sounds that I like and try to stay true to my sound. I try not to jump on the trend which is something you see a lot in electronic music. As a DJ, I'm always aware of what's going on. It's a combination of all the things I like so there is a little bass music, a little electro; it's more of a fusion of different things. In some ways it helps me stand out, but in some ways it hinders me but I don't care; I'm just doing what's true to me.
TSS: I noticed you dropped a new track on the Electric Zoo crowd today, can you tell us a little about that?
Le Castle Vania: It's called "Here We Are", I actually wrote that song about 2 years ago. I've kept reworking and reproducing it up until now. This is the most current version and I think it's going to be on my next EP. I always loved the song and the vocals on it; I just haven't been ready to let that one go yet. It went off today so hopefully I'll commit to this version and put it on the new EP.
TSS: Tell us a little about your new EP.
Le Castle Vania: I actually started writing for my new EP last week. It's actually coming together super quick, it's the fastest pace I've ever had on writing. When I worked on the movie, there was strict deadlines so going through that really helped me improve my writing process. I'm really excited for the new Le Castle Vania EP because it's been flowing really well.
TSS: Between dropping your "Feels Like Fire" EP and now touring with Feed Me, what do you have in store for your fans next?
Le Castle Vania: For me it's all about new music and building my song catalog. Yesterday was my first stop on tour with Feed Me in Dallas and it was honestly everything I thought it would be. Seeing his show is really inspiring to me. As you mentioned a focus for me is having my own signature sound, I feel like that's Feed Me has done really well. That really inspires me, to see him being so successful. I'm really excited to be a part of it and big thank you to him for having me out.
TSS: I'm sure that will be a great experience since you'll be able to spend so much time together.
Le Castle Vania: Definitely! It was cool that he was on Mau5trap as well so we kind of have a family thing happening with Joel, me and John.
TSS: Lastly, since you're from Atlanta, how does it feel to be apart of TomorrowWorld this year?
Le Castle Vania: I played TomorrowWorld last year and it was awesome. This year I'll be at mainstage and closing out the Atlanta stage on the last day. So opening day I'll be at mainstage, and I'll be playing the last set of the weekend at the Atlanta stage, it's a huge honor! It's also one of my favorite festivals, I had a great time last year and the hometown love was next level. I can't wait!
"Follow" Le Castle Vania: | Facebook | Twitter | Soundcloud |
Comments
comments