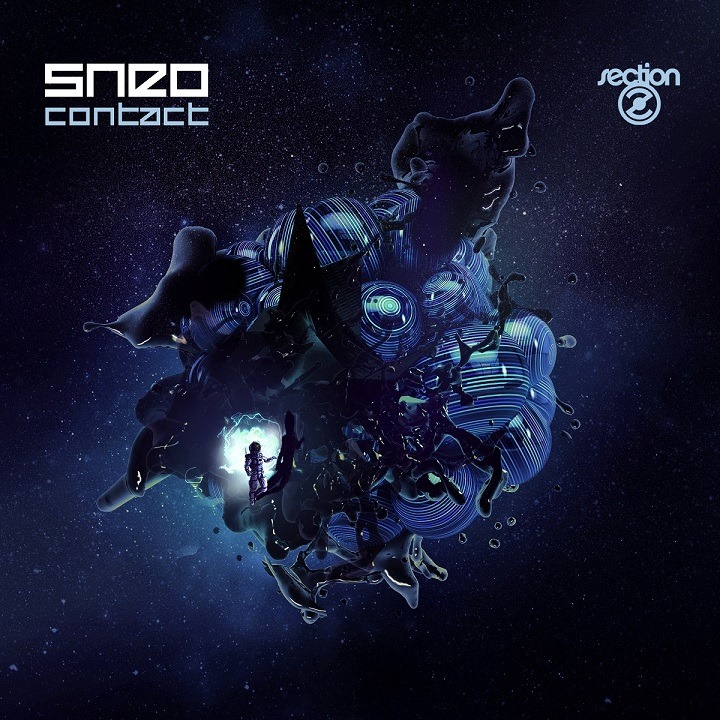 SectionZ Records, the label that boasts Savant and SirensCeol, among many others, has always been committed to scouring the underground to find artists that make unique bass music, and this first release from LA-based producer Sneo only further solidifies their place as a springboard for incredibly talented people. I had a chance to talk to Sneo personally to get a feel for what he was all about, and he had a lot of really interesting things to say.
He told me that Contact, his first-ever EP, is "the beginning to a multi-album story line" and was inspired by his love of astronomy and big blockbuster films. Listening to the EP, both of these influences are readily apparent. The soundscapes clearly evoke space travel, and have an epic feel to them. Sneo said the story he wanted to tell was that of "first contact with alien life on a distant planet" and that "the overall vibe was meant to be somewhat mysterious, yet uplifting and powerful." Overall, he nailed it on all counts. It's easy to hear the influence of artists like Savant and Seven Lions, who Sneo counts among his inspirations, and a parallel can also be drawn to Nero, especially on the second track, 'Cygnus.'
Overall, this is a great EP that manages to have a powerful bass-driven style while also being extremely artistic and deep. It's rare to see a producer who is able to balance those two so well, and even rarer to find a label like SectionZ that recognizes such talent and works to bring it to the public. Both Sneo and SectionZ are doing incredible things, and with 4-5 more EPs planned to finish the story that Contact has started, I cannot wait to hear more.
Sneo – Contact EP | Bandcamp |
"Follow" Sneo: | Facebook | Twitter | Soundcloud |
"Follow" SectionZ Records: | Facebook | Twitter | Soundcloud |
Comments
comments